Matchmaking at the Minneapolis Fed
Lance Knuckles, Community Accountability Officer, Associated BankMinneapolis Fed
Lance Knuckles was looking for a match.
In fact, that's his job. Knuckles is Associated Bank's community accountability officer.
"I focus on building relationships between [Associated Bank] and community development organizations," he said.
Investment Connection, a financial matchmaking event recently hosted by the Minneapolis Fed, was designed to help Knuckles and other lenders do exactly that: connect funders working to meet their goals with nonprofit and community organizations that need capital.
Representatives from eight community and nonprofit organizations each had 10 minutes to explain their goals and make specific requests of an audience filled with potential lenders.
The event was hosted by the Minneapolis Fed's Community Development department, which was created in the 1980s following the enactment of the Community Reinvestment Act. Since then, the department has led the Bank's efforts to promote partnerships between banks and their communities.
Michael Grover, Community Affairs Officer, Minneapolis FedMinneapolis Fed
"We've done this by convening meetings, conducting research to identify promising practices and trends, and providing CRA workshops and training," said Michael Grover, the Minneapolis Fed's community affairs officer.
Michou Kokodoko, Community Development project director, said service to low- and moderate-income communities is a top priority for the Minneapolis Fed, and events like Investment Connection play an important role.
"Community development organizations depend on low-cost money to achieve their objectives … and there is limited knowledge about ways to access opportunities for funding and partnership," Kokodoko said. "[We want] to match financial institutions … with organizations that have community and economic development proposals that need an investment, grant, or loan."
One of the presenters and potential recipients was Interfaith Outreach & Community Partners (IOCP), a multiservice organization offering safety net services and early childhood education support for communities in western Hennepin County. Valorie Klemz, grant specialist at IOCP, said Investment Connection streamlined a complicated process between funders and recipients.
"For the Fed to bring together funders who need to invest and potential recipients who meet the criteria for CRA investments, [it] takes out much of the worry that investors might have about whether their investments will comply," Klemz said.
Knuckles agrees: "Community development requires active engagement and partnerships that are more than transactional. Investment Connection provided an open forum for engaged dialogue and discussion."
Kokodoko said there are plans to expand Investment Connection to communities beyond the Twin Cities. "In the future, we plan to solicit proposals using a web platform. This will allow us to reach organizations serving rural communities and provide small and intermediate banks serving these areas some investment opportunities."
For more on the CRA and the Minneapolis Fed's community development function, click here.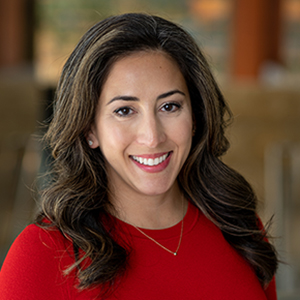 Alyssa Augustine
Content Strategy and Engagement Supervisor
Alyssa Augustine oversees social media and digital engagement, leads the Bank's content strategy, and manages media relations for President Neel Kashkari and other Bank leaders. An experienced TV journalist, Alyssa also contributes articles to the Bank's website and publications.