Reflections from outgoing Board Chair MayKao Hang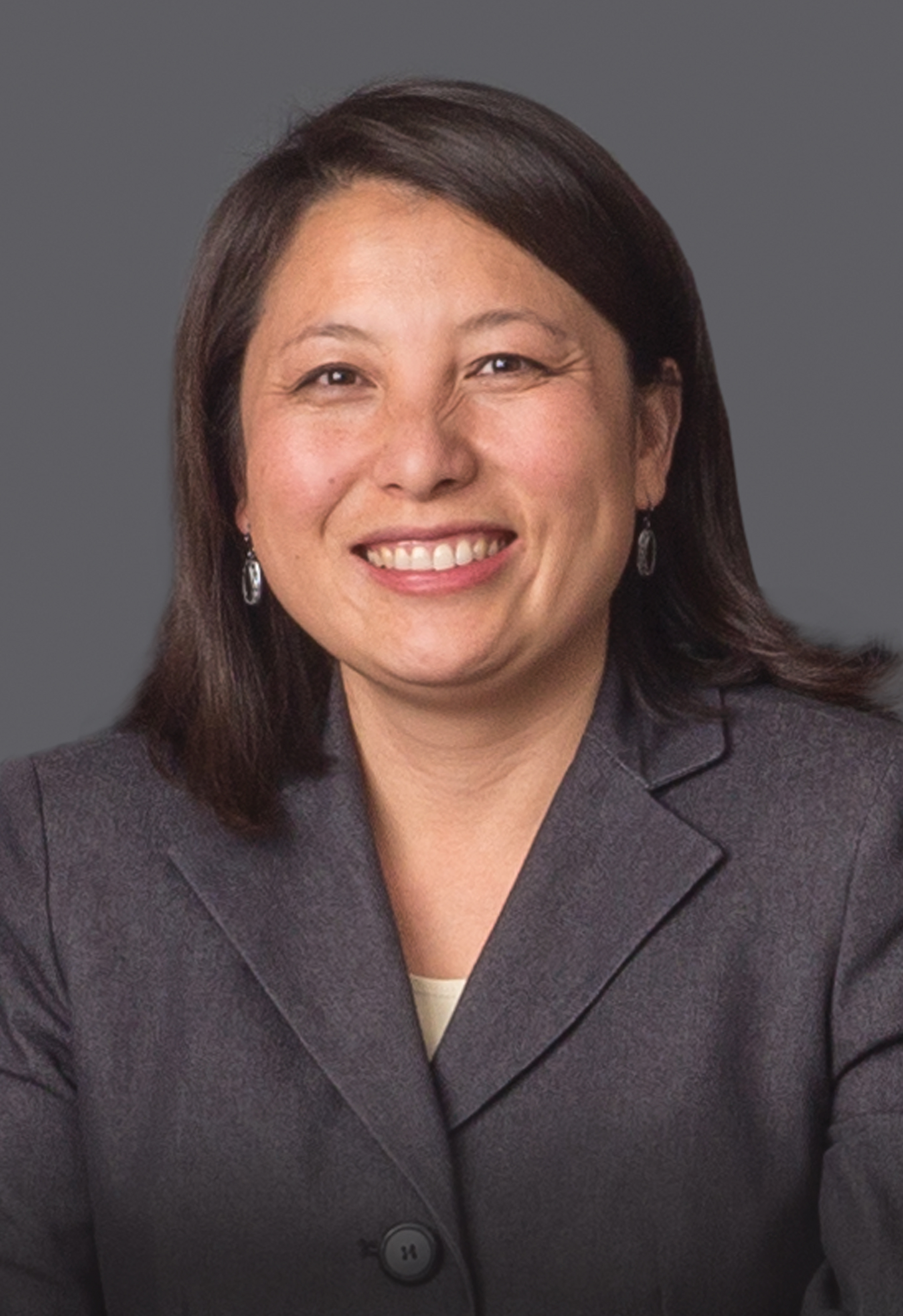 I'd like to talk very briefly about some things I think are really important about the Fed. I'd also like to take this opportunity to thank all of you.
As I look out into this crowd, I recall the pictures that were put before me during many of your appointments, since Class C directors ratify the appointments of all officers of the Bank. So I want you to know that though we may not know each other personally, I actually know who you are and what you are doing.
For that reason, I feel partly responsible and accountable for what the Bank has become. And that is really special, because I happen to believe that the people, the quality of the people that make up a system, an organization, or a community, are really what drive the strategies that then ensue. It's been a real honor for me to earn your trust, to actually be here in this seat for the past six years and to serve.
Despite all the wonderful comments that Ken [Powell, incoming chair] made just now, I feel that I've actually gained more than I've given to the Federal Reserve System. Like so many opportunities in my life, I just did the best job I could to lead and contribute in the ways that I know how. I don't really feel that special. I just kept doing what was in front of me and what was needed.
We have a central banking system, and a form of exchange, that is based on the public trust. To have that trust, we must first earn it and cherish it, and then not violate it. Because once that trust is gone, we realize that nothing else can really truly matter.
None of this could have happened without all the wonderful current board members of the Federal Reserve Bank of Minneapolis, and also the former members. As the primary point person for many of these transitions on so many key strategic issues that impact governance, I've really come to appreciate the strength of the Federal Reserve System. And I think Ken Powell is going to be an absolutely amazing chair as we pivot to the future.
I'd also like to thank my husband and my children, and all of my friends and colleagues on the Wilder Foundation's board of directors, who enabled me to get away for this much service to the Bank.
Meeting with the Conference of Chairs [board chairs from the entire Fed System who meet in Washington, D.C.] was a considerable investment of time away from work and family. But my two teenage daughters joined me after my last Conference of Chairs meeting so that we could visit the National Museum of African American History & Culture.
At the museum, you take a transparent elevator all the way down to the bottom floor and then basically travel back up on a tour through history. Halfway through the tour, I realized I couldn't speak anymore to my daughters about what we Americans had done to exploit the labor of Native Americans, indentured servants from Europe who were white, and African Americans. I realized then that although I cared a lot about diversity and inclusion and thought I had a deep appreciation of these issues, I was only beginning to understand what it truly meant for us as a country to arrive here today, having stolen the labor of so many generations of people.
So it's imperative to me that we stay a community, and stay a [Federal Reserve] System, that is nonpartisan, that maintains independence as a central banking system in a decentralized fashion, so that we can continue to cull the knowledge of all the people in the Ninth District and all over America, who have a stake in the opportunity to gain access to financial capital to make their lives go.
At the museum, I thought back to when my dad wanted to start a logging company and actually got his first bank loan. I realized that access to capital can easily be compromised during challenging times. One essential thing that I have learned in the time I've been here, even though I'm not a banker, is that we have a central banking system, and a form of exchange, that is based on the public trust. To have that trust, we must first earn it and cherish it, and then not violate it. Because once that trust is gone, we realize that nothing else can really truly matter. It's extremely hard to earn trust back.
So we must stay vigilant in turbulent times, like the recession and the recovery afterward. And we have to reach out to the most disconnected in this community, those who were receiving bad loans and worse advice. It was very hard to earn back public trust during those hard times, so the stakes are high to stay vigilant, because the consequences are unimaginable.
It's at that point that we have to lift our heads to be closer to the problems that ordinary Americans have, to inform better solutions. That's our job as public directors, and it's really, really important.
The last thing I leave you with is that I have been deeply impressed by the quality of the directors that we have. And the staff, too, are really top notch. I'd like to mention Duane [Kurokawa], who was my buddy through six years of service. I should also mention Mary Brainerd, who was instrumental in my nomination to the board and helped me throughout. People like Duane and Mary, and also Harry [Melander], are truly impressive. We're in really good hands, and we will continue to be, under Neel Kashkari's leadership.
One other observation: Things rarely move fast at the Fed. And, honestly, I like it that way. Because when you're making important decisions about, for example, end-to-end payment systems in a quasi-governmental infrastructure to protect American people, industry, commerce and banking, you really don't want to move fast, right?
I've also learned to appreciate, however, that the Fed can move really fast when it has to, and those are the times when moving fast is critical to protecting the well-being of the American people.
Finally, I want to say that I leave with a really deep appreciation for all of you—for the work that you deliver day in and day out and for all the leadership that you provide to our community and our banking system and to monetary policy.
Thank you for allowing me to serve. It's been a real pleasure, and please stay in touch.