COVID-19 brings a tough year in the Bakken oil patch
The Ninth District oil industry came into this year chugging along. Even though oil-drilling activity was still far below its peak prior to the 2014 drop in crude oil prices, monthly oil production continued to hit record levels in 2019 as new wells kept getting drilled and existing wells kept pumping.
And as indicated on the Minneapolis Fed's Bakken Oil Boom page, employment in the core oil-producing counties climbed steadily over the three years leading up to early 2020. All of this stability was undergirded by a global oil market that, while not gangbusters, had crude prices hovering above $50 a barrel consistently for a few years.
But, as with so many other industries, 2020 had other plans. The first shock was not directly pandemic-related but rather came from a price war between two leading world oil producers: Saudi Arabia and Russia. The benchmark crude price for the United States (West Texas Intermediate) fell by 42 percent in its monthly average from February to March. North Dakota crude prices, which trade slightly lower due to transportation costs, fell by a slightly smaller percentage.
Then came the lockdowns across the United States, and the drop in demand for motor fuel due to commuters and consumers staying home sent U.S. crude prices tumbling by another 43 percent from March to April, while Bakken prices fell a whopping 59 percent.
The collapse in crude prices led to a very quick response in reduced drilling activity, as shown in this chart. After oscillating north of 50 for most of the previous two years, the number of active drilling rigs in the district dropped to 36 on average in April, then to 18 in May, and sat at 11 as of June, nearly one-fifth of the number a year earlier.
Loading chart 1...
Oil production from existing wells held steady through March before beginning to taper off in April, as capping producing wells can be costly and technically challenging. However, oil producers can slow wells to a trickle, so a larger decline can be expected when May production figures become available.
The employment response was also dramatic; more dramatic, in fact, than indicated in the charts on the Bakken Oil Boom pages, which display a 12-month moving average in order to smooth out the statistical "noise" in employment estimates for the oil patch counties. This adjustment, which usually makes it easier to see the trend over longer periods, gives an unemployment rate for the Bakken that jumped to 3.4 percent in June, comparing favorably with the rates in the rest of North Dakota and Montana. But the unadjusted Bakken unemployment rate in June sat at 11.3 percent, quite a bit higher than the North Dakota and Montana unemployment rates of 8.6 percent and 8.5 percent, respectively.
This relatively outsized labor market impact is also attested to by the state of North Dakota's Labor Market Information Center, which provides data on weekly claims for unemployment insurance benefits. As of early July, mining, quarrying, and oil and gas extraction accounted for the largest share of all continuing unemployment claims in the state, nearly one in five.
Since bottoming out in April, crude oil prices have recovered slightly, thanks in part to an agreement between major oil-producing counties to cut daily production. But when this will translate to a recovery in the district oil industry is another question and will depend largely on the course of the COVID-19 pandemic and the overall trajectory of the U.S. economy. The Minneapolis Fed will continue to monitor the situation and provide updates as conditions evolve.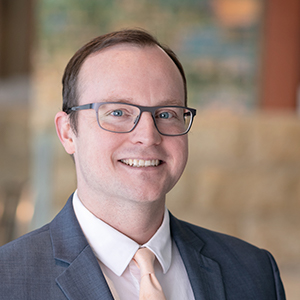 Request as a speaker
Joe Mahon
Director, Regional Outreach
Joe Mahon is a Minneapolis Fed regional outreach director. Joe's primary responsibilities involve tracking several sectors of the Ninth District economy, including agriculture, manufacturing, energy, and mining.