Housing as a driver of cities' polarization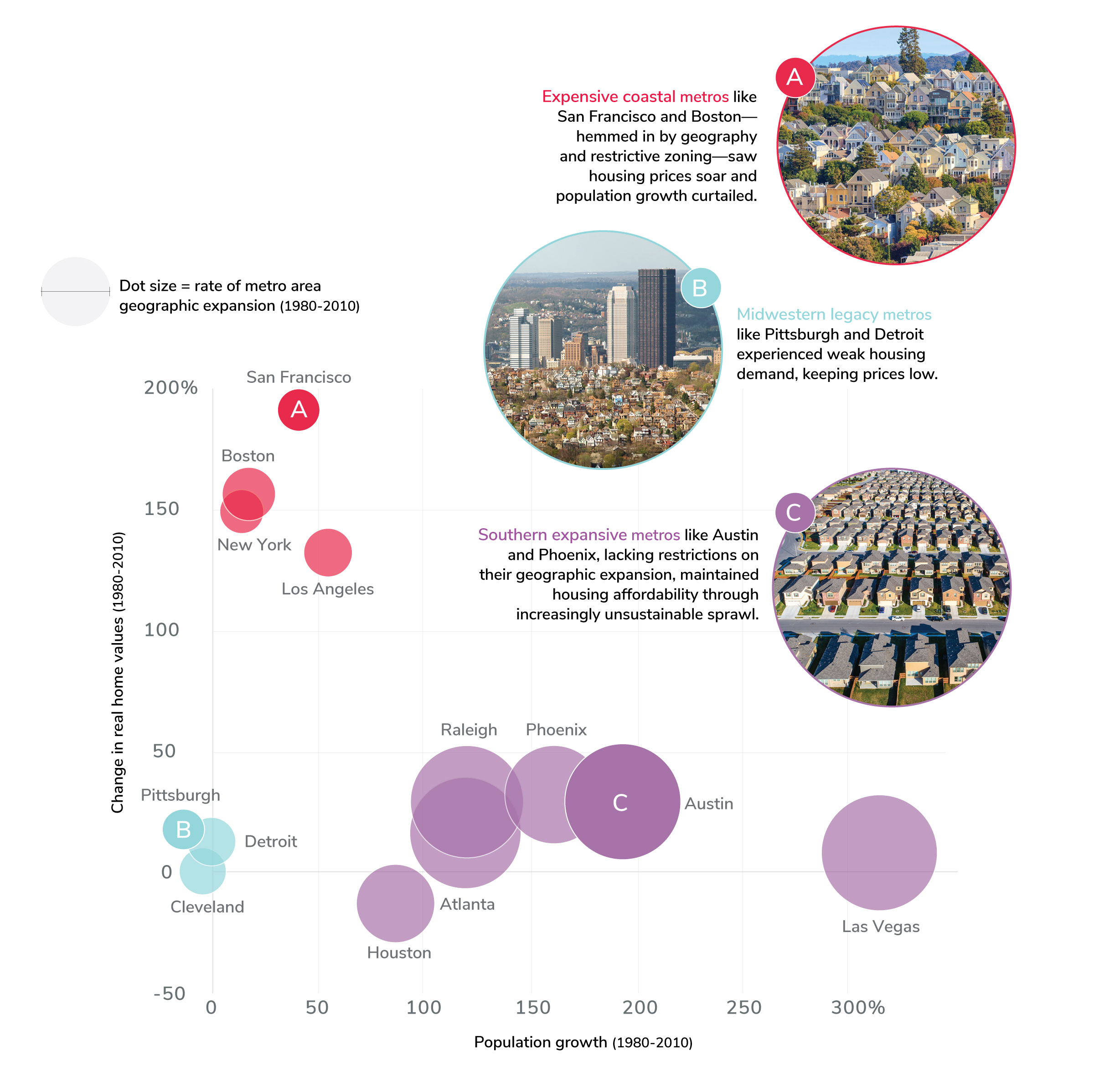 What we know
Income levels and housing prices cause demographic sorting among these city types.
Homeownership is rare for those moving to expensive cities, though they tend to earn more than those who leave.
People moving to expansive cities generally earn more and are more likely to own homes than those leaving.
Those who move into legacy cities tend to earn less than those who leave, but are as likely to own homes.
In the long run, housing costs—and policies—will shape which industries remain viable and which cities stagnate.
Learn more about Issi Romem's research and watch his presentation.
Learn more about all of Issi Romem's research.