In pandemic economy, home builders see gains while other builders struggle
For a good chunk of the Ninth District's construction industry, the previous three months have been productive despite turmoil in the economy, according to a Minneapolis Fed survey conducted in late October.
"September 2020 was the single best month we have had for new orders in well over 15 years and was double what we would have considered a good month," said an executive at a modular housing manufacturer in Wisconsin. The robust growth happened despite a very tight labor market and sky-high material costs, he said.
About 40 percent of all respondents reported that sales or business activities in the three months ending Oct. 31 were better (Chart 1) than in the same three-month period a year ago.
Loading chart 1...
But just as many construction firms reported that they struggled, and about 20 percent said sales were unchanged.
By and large, firms involved in residential and infrastructure construction were more likely to report growth than those in commercial and industrial construction. Nearly half of respondents in the residential sector said sales were up, while less than a third of respondents in the commercial and industrial sectors could say the same. In fact, a third of the latter two sectors said sales were "significantly" worse.
"Projects are starting and then stopping because of uncertain funding and other client expenses," said a Twin Cities architecture firm specializing in commercial projects. "When architects don't have work now, the contractors won't have work in about three months."
The survey included 393 respondents from Minnesota, Montana, the Dakotas, Wisconsin, and the Upper Peninsula of Michigan. It was not randomized, and results should not be considered representative of the industry in the Ninth District.
Opportunity and disappointment
Outside the residential sector, most of the construction industry is either seeing a slowdown or expecting to see one soon (Chart 2). According to survey respondents, the COVID-19 pandemic has reduced demand for their services or the funding needed to pay for those services.
Loading chart 2...
"As the workforce shrank in size and the number of people able to work remotely increased, commercial real estate needs have been reduced or are being re-evaluated," a Twin Cities engineering firm reported.
The infrastructure sector, much of which relies on state and local government contracts, has held steady with previously contracted projects. But, as tax revenues begin to shrink, many in the sector worry that there will be a lot less work in the future. This differed by region, with Montana firms expressing the most concern while Minnesota firms were cheered by a recent bonding bill approved by the Legislature.
Competition has intensified as clients, in both the private and public realm, seek bids on fewer projects (Chart 3). Survey respondents reported seeing other firms look for projects outside their traditional service area or projects they normally consider to be too small to be worthwhile.
Loading chart 3...
"Normally, we see five or six bidders on projects, and now we are seeing 15 to 20," said a Greater Minnesota firm that provides mechanical, electrical, and plumbing services for industrial and commercial projects.
By contrast, there seems to be enough work to go around for much of the residential sector, with some smaller firms reporting they had to turn away prospective clients.
Several respondents suggested that low-interest mortgage rates are spurring home buyers who, because of a limited inventory of single-family homes, are increasingly engaging home builders. The pandemic may have also ignited interest in remodeling, with those working from home finding they need more functional workspaces, according to respondents. It doesn't hurt that clients' discretionary funds haven't been depleted by vacations, restaurant meals, and entertainment.
Challenges of growth
Despite an economy that appears to be relatively soft, firms that are still growing have reported labor and material shortages that are severe enough to delay projects or prevent them from taking on new projects.
Nine of 10 firms that are hiring reported a tight labor market, and 43 percent said it was "very tight." Skilled workers, such as commercial truck drivers, electricians, and plumbers, were especially in high demand, according to respondents.
Several firms expressed concern about keeping workers healthy in the pandemic, particularly because sick workers can't be replaced easily.
"Our management team had an outbreak of COVID-19," a Montana excavation firm said. "We had to shut the project down until they were able to return."
About half of respondents said the cost of construction supplies increased more than 5 percent since the start of the pandemic, and a fifth said prices had increased more than 10 percent. Several builders reported lumber prices increasing by double and even triple digits.
Coping mechanisms
For construction firms missing out on the growth, there is a lot of belt-tightening, though a majority said they expect to remain solvent beyond six months.
Many reported agonizing over laying off workers and burning through financial reserves. A few have resorted to desperate measures.
"Things look so bad that I am putting my house up for sale, hoping to pull some equity out and move into a rental apartment or townhome," said a Twin Cities general contractor involved in commercial and institutional construction.
The next three months ending Jan. 31, 2021, are expected to be slower still. A majority in every sector except residential said they expect sales to decline (Chart 2). Many expressed fear and uncertainty as they peered into the future.
"We have some seasonal slowdown now, but the outlook for projects to bid on in the next several months is dim," said a Greater Minnesota subcontractor involved in commercial construction. "Project bid dates have been extended or canceled, [and] bid invitations issued earlier are now being postponed or canceled. It seems as if everyone is in a 'wait and see' mode right now."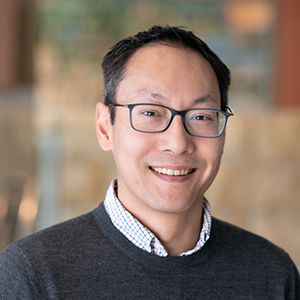 Tu-Uyen Tran
Senior Writer
Tu-Uyen Tran is the senior writer in the Minneapolis Fed's Public Affairs department. He specializes in deeply reported, data-driven articles. Before joining the Bank in 2018, Tu-Uyen was an editor and reporter in Fargo, Grand Forks, and Seattle.