Minnesota's unemployment rate fails to match pandemic unemployment claims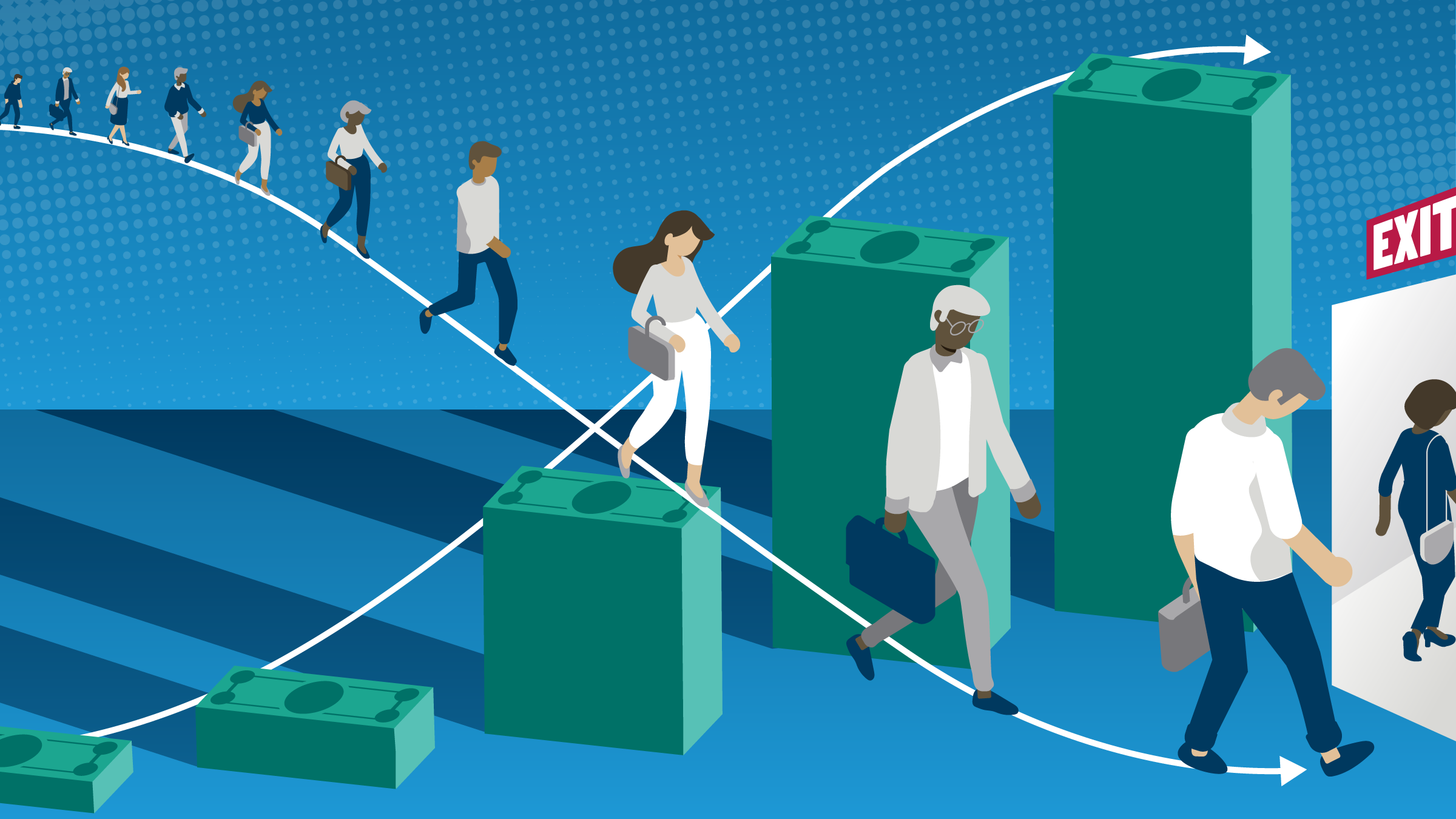 Cara Ewing/Minneapolis Fed
During the pandemic, a lot of attention has been paid to labor markets and the fate of workers. Traditionally, two measures offer complementary insights into the condition of the labor market: the unemployment rate and the number of workers receiving unemployment benefits.
However, the pandemic has decoupled the relationship these two common measures typically have with each other.
The monthly unemployment rate, derived from the U.S. Census Bureau's nationally administered Current Population Survey, represents the share of the labor force that is unemployed and looking for work.
Unemployment insurance (UI) benefits are measured by so-called continued claims, which represent the number of people receiving unemployment benefits from the state after proving similar jobless circumstances.
Traditionally, the relationship between these measures is relatively consistent, especially outside of seasonal fluctuations. As unemployment rises, more people look for income assistance, so the number receiving unemployment benefits also typically rises.
That broad correlation has shifted during the pandemic and is more obvious when compared with the last employment shock during the Great Recession (Chart 1).
In May, for example, Minnesota's unemployment rate peaked at 9.4 percent (Chart 2), marginally higher than the Great Recession's peak rate of 8.6 percent. UI continued claims, on the other hand, peaked around 414,000 in May, more than triple the Great Recession peak of 129,000. In September, the state's unemployment rate dropped to 5.4 percent, yet the average number of workers receiving unemployment benefits that month was still 41 percent higher than the Great Recession peak.
Loading chart 1...
Loading chart 2...
The current relationship between the two indicators is even more askew than these common measures suggest, because continued claims data also do not include additional types of unemployment benefits created by the federal CARES Act in response to the pandemic; the Pandemic Emergency Unemployment Compensation (PEUC) program and the Pandemic Unemployment Assistance (PUA) program provided benefits to 85,000 workers in May 2020—none of it counted in traditional UI continued claims.
Explanations for the lower unemployment rate
There are many possible reasons for the inconsistency between the unemployment rate and ongoing benefit claims, but the most salient appear to artificially lower the unemployment rate. Many of these sources are discussed in greater length by Sanjukta Chaudhuri, a research analyst with the Minnesota Department of Employment and Economic Development.
Decline in labor force participation: In order to be counted as unemployed in the official rate, a jobless person must report that she or he looked for work over the prior four-week period.
However, the pandemic has made it difficult to actively look for work given social distancing measures and businesses closing, reducing operations, or changing to remote working arrangements. Additionally, given reduced child care support and increased virtual learning for K-12 students, many parents are deciding to help with school and other child-rearing responsibilities rather than return to the labor force.
These same jobless workers might still manage to claim unemployment benefits due to a variety of COVID-19 related exceptions.
Incorrect categorization: During the pandemic, many workers were furloughed, or temporarily laid off. They should have been counted in the unemployment rate but, in some cases, these temporary layoffs were not included because workers incorrectly reported as being employed but absent from work, having the expectation of eventually being called back to the same job. This led to lower recorded unemployment rates, while still adding to continuing claims data.
Chaudhuri reports that including these individuals would have raised the number of unemployed by almost 50,000 in May 2020, which she estimates would have increased the unemployment rate by over a point and a half.
Underemployment: Many workers who engage in full-time work were forced to work part-time during the pandemic due to reduced business activity. Though these workers are underemployed, they are counted as employed in the Current Population Survey, thereby lowering the unemployment rate. Chaudhuri reports that approximately 20,000 to 30,000 workers employed part-time due to economic reasons claimed unemployment benefits in April and May 2020.
Compared with prior years, 113,000 additional workers were estimated to be working part-time for economic reasons in May 2020. If the unemployment rate for May included workers who were temporarily laid off and underemployed, Chaudhuri estimates an increase in the unemployment rate of over 5 points.
Suppressed response rates: During the pandemic, surveys that track unemployment were limited to telephone interviews due to social distancing practices, and subsequent response rates fell to 80 percent in May, a statistically significant drop from the state's historical rate of 92 percent. This lower response rate makes unemployment estimates less statistically reliable and might not capture the true rates in the region.
At some point, researchers also expect these two measures to return to their traditional correlation. In the meantime, other measures—such as discouraged workers, people marginally attached to the labor force, and those employed part-time for economic conditions—can offer a more complete understanding of the unusual and dynamic forces at play in the state's labor force during the pandemic.