Scholar Spotlight: Terry-Ann Craigie
Last spring, the 18-member 2020-21 class of Institute Visiting Scholars was named. Some established, some emerging, they bring a diversity of backgrounds and research interests as they examine what sorts of policies work to improve economic opportunity and inclusion, and why.
---
Since the 1970s, changes to sentencing laws have led to a dramatic increase in the U.S. correctional population. There are now more than 100 million adult Americans with some form of criminal record. That's one in three adults.
"Having a criminal record is really like having a death sentence in the labor market."
That, says Terry-Ann Craigie, presents a significant problem for the labor market. A criminal record is a barrier to securing many of society's goods, like education and housing, but it is especially detrimental to those seeking employment.
"Having a criminal record is really like having a death sentence in the labor market," Craigie said. Craigie, who pursued a degree in economics because she says the field has a "grand toolkit for addressing big social problems," took a closer look at this particular problem for those who have come to be called the "justice-involved," that is, citizens who have had contact with the criminal justice system.
Until fairly recently, many applications for public sector jobs included a check box about criminal history. In 2003, a grassroots effort to Ban the Box was launched, encouraging public employers to defer this question until later in the hiring process. This way, qualified candidates are not prematurely eliminated.
Craigie shows that the adoption of Ban the Box in many state and local jurisdictions increased the odds of securing a public sector job by 30 percent. As the country emerged from the Great Recession, these policies, in combination with a tightening labor market, created a perfect storm.
Early opponents of Ban the Box worried that if a person with a criminal record was hired for a job, then someone without a record probably wasn't. Craigie says this doesn't bear out.
As overall unemployment fell to record lows in the wake of the recession, Black unemployment did too. "Disproportionately, Blacks and Latinos have criminal records, and we know that their rate of unemployment [in the years that followed] fell to close to 5 percent."
But what will a coronavirus-induced recession mean for the justice-involved? As the odds of finding a job go down, the risk of recidivism goes up. Further complicating the issue: Prison populations have somewhat declined to help maintain social distancing standards.
"We're entering a recession once again, so what is going to happen to this population?" Craigie asked. "[Will] we continue to treat them as marginalized? I hope not."
---
More Scholar Spotlights from this issue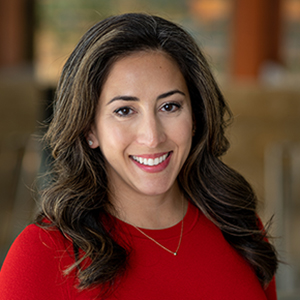 Alyssa Augustine
Content Strategy and Engagement Supervisor
Alyssa Augustine oversees social media and digital engagement, leads the Bank's content strategy, and manages media relations for President Neel Kashkari and other Bank leaders. An experienced TV journalist, Alyssa also contributes articles to the Bank's website and publications.