Sales of RVs, other outdoor toys plunge as extraordinary demand far outpaces supply
Last year was the best year in a while for Adventure RV Center in West Fargo, N.D., with strong sales through the summer and into fall and winter, when sales would normally dwindle, according to General Manager Mike Boe. This year looked like it could be a strong one as well, but sales began to fall in late spring when they would normally be rising still.
But it's not for lack of consumer demand.
"If we would have had sufficient inventory, I don't think that we would have started to see a downward trend," Boe said.
Adventure RV's inventory is 20 percent to 30 percent of where it should be at this time of year, he said.
Like much of the outdoor recreation industry, dealers of RVs, boats, and powersports vehicles have benefited greatly from the public's enthusiasm for the outdoors born of COVID-19 fears and frustration with pandemic-related closures. But supply has not kept up with the massive demand, leading to nearly empty showrooms, previously unheard-of price hikes, and long wait times.
At Zacho Sports Center in Chippewa Falls, Wis., owner Damin Zacho said inflation is a very significant problem for boat dealerships. Manufacturers expect to be paid the price at the time of delivery, but delivery is often many months out and prices change frequently, he said. "Most customers don't want to buy a major ticket item like a boat not knowing what they're gonna pay for it."
Unfortunately, taking advanced orders was the only way he could sell boats over the summer because he had nothing in inventory that didn't already have someone's name on it, he said. These days, he does have some to sell, but sales have slowed as they normally would in the fall.
Sales trends
Retail sales of RVs, boats, and powersports vehicles in Ninth District states started 2021 in a position to overtake what had been an unusually strong year in 2020.
"RVs checked a lot of boxes for folks," said Phil Ingrassia, president of the national RV Dealers Association (RVDA). "You could be outside. You could be kind of in your own area—your own pod, if you will—inside the RV with your family or friends. And, once the most restrictive of the states' stay-at-home orders were lifted, campgrounds reopened more quickly. And so it just created this incredible demand."
The number of RV units sold in each of the first five months of 2021 was significantly higher year over year (Chart 1), according to data from Statistical Surveys (SSI). The Grand Rapids, Mich., firm provides market data for several outdoor recreation industries. But just as the season normally kicks into high gear, sales began to slump. By August, monthly sales were less than three-quarters of what they were a year ago.
Loading chart 1...
Similar trends could be observed with sales of powersports vehicles, such as ATVs and motorcycles (Chart 2). First-quarter sales of marine vehicles—boats and personal watercrafts—were 47 percent higher than in 2020. This growth had slowed to 8 percent year over year in the second quarter.
Loading chart 2...
Note that these numbers do not include pre-orders; SSI counts units sold when owners register their RVs with their states.
Though supply chain disruption and hiring difficulties still challenge many manufacturers, the root of the problem for RV dealers lies mostly outside the factory.
"The manufacturers are cranking them out as fast as they can right now, but the rate they're producing them is not enough to meet the demand," said Ingrassia.
Surveys reveal that, since July 2020, a vast majority of RV dealers have considered their inventory to be "too low."
Production of new RVs is higher than it's ever been with the number of RVs shipped breaking records every month in 2021, according to the national RV Industry Association (RVIA), which represents manufacturers. Forecasts suggest that 2021 shipments will be the highest they've ever been based on comparable records. Even in 2020, with the chaos in the early months of the pandemic, the number of RVs shipped in 2020 was the fourth highest on record.
Since production returned to pre-pandemic levels in June 2020, manufacturers have shipped an average of 47,000 units a month in the United States and Canada, according to RVIA survey data. Dealers in both countries have sold an average of 50,000 units a month, based on registrations tracked by SSI. When shipments and sales are about the same, dealers can comfortably replenish their inventory. When there's a gap between sales and shipments, as there is now, dealers are depleting their inventory. Despite some improvements, manufacturers appear to still be playing catch-up from early in the pandemic when factories temporarily shut down (Chart 3).
Loading chart 3...
Monthly RVDA surveys reveal that, since July 2020, a vast majority of dealers have considered their inventory to be "too low." The rate varies a bit by season and type of RV, but the percentage saying inventory is "too low" has not gone lower than 60 percent.
Demand is also very high for powersports and marine vehicles, but manufacturers in those industries have not responded as quickly as those in the RV industry, according to Ryan Kloppe, director of sales at SSI. Powersports vehicle manufacturers are, however, shipping more than they did pre-pandemic, while marine manufacturers are still struggling, he said.
Impact on dealers, customers
For dealers, there are a lot of unknowns.
They don't know when or if they'll get the vehicles they ordered. They don't know what they'll pay for the vehicles or for shipping to get the vehicles to their sales floor.
At Adventure RV, Boe reported wholesale prices changing frequently in ways he'd never seen in 20 years in the business. One manufacturer who earlier raised prices 15 percent raised prices again by 5 percent in October, he said, and he was recently told to prepare for another 5 percent to 10 percent before the end of the year.
Manufacturers of RVs and marine and powersports vehicles, like other kinds of manufacturers, have all struggled to acquire materials and hire enough workers throughout the pandemic. Financial reports for publicly traded companies suggest that these factors did play a role in price increases. But, for many companies, price increases also drove up profits significantly.
Take, for example, Thor Industries, one of the largest RV makers in North America. The latest report reveals that, between fiscal years 2020 and 2021, the cost of materials, labor, freight, and warranties per unit sold increased 10 percent while gross profits rose 22 percent. Some of this is because there was a reduced need for sales incentives and because the company acquired a new, more profitable motorhome line. But even the trailer segment, which is typically less profitable, reported a double-digit profit increase.
In the boat business, manufacturers have started allocations, meaning that the boats are being rationed out based on what dealers previously purchased, according to Zacho. If production is flat, dealers get the same as the year before. If production goes up 10 percent, dealers get 10 percent more.
"More often than not, instead of them getting extra production in, they're actually coming back to us and saying, 'I know we committed to sell you X number of boats next year, but I think you're only gonna get 80 percent of those because of supply chain issues and labor issues [at the factories],'" he said.
Zacho's dealership also sells ATVs where, he said, he's seeing "the exact same trends." It really depends on the brands, he said, with some unable to send new products for a year to two years.
For now, customers are still eager to buy and have been willing to be flexible, whether it's by settling for vehicles that didn't meet all of their requirements or ordering much earlier in the season than they're used to. Used vehicles are another option but there, too, demand has far exceeded supply.
"There's some cases that the used products are selling for more than they did when they were new three years ago," Boe said.
Dealers have seen many first-time buyers during the pandemic and, even if some eventually move on to other interests, many will remain.
But as delays continue and prices rise, dealers are worried about customers becoming discouraged.
At Zacho's dealership, he said he is still taking a lot of pre-orders, but it's hard to tell if all of those will actually translate into sales.
A bigger customer base
Supplies aren't expected to return to a more predictable pattern for many months yet.
RV industry experts expected that this would happen in the second half of 2022, according to Boe.
Those in the boat industry may have to wait longer.
"Everything that I've been told from our manufacturers and our suppliers is they expect the full year 2022 to be problematic," Zacho said, including months with no inventory. The challenge for manufacturers is that they have to not just build enough boats to satisfy customer demand but also replenish depleted inventory, he said.
Another big unknown for dealers is where demand will level off once the impact of the pandemic has passed. Dealers will certainly have to adjust their orders to avoid being overstocked, but such adjustments will probably not have to be very drastic.
RV and marine and powersports vehicle sales were already on an upward trajectory before 2020, according to Kloppe. The pandemic just amplified those trends. 2020 was a record year for sales of powersports vehicles and RVs, which surpassed the half-million mark for the first time. Marine vehicle sales were also up significantly compared with the year before, but have not matched the record set before the Great Recession.
Ingrassia said it's unlikely RV sales could keep up this pace indefinitely, but he believes sales will level off higher than they were pre-pandemic. Dealers have seen many first-time buyers during the pandemic and, even if some eventually move on to other interests, many will remain to broaden the customer base not just for sales but also for servicing, he said. "One of our analysts said the floor is higher than it used to be."
The marine and powersports vehicle industries have also seen many first-time buyers, which is also expected to broaden their base.
"We have new interest in the industry that we haven't seen in many years," Zacho said. "I don't think they all stick, but if we can keep 50 percent of them, we got a lot of growth in our industry that's going to be helpful going forward."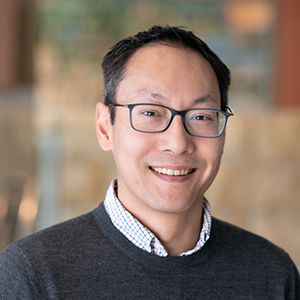 Tu-Uyen Tran
Senior Writer
Tu-Uyen Tran is the senior writer in the Minneapolis Fed's Public Affairs department. He specializes in deeply reported, data-driven articles. Before joining the Bank in 2018, Tu-Uyen was an editor and reporter in Fargo, Grand Forks, and Seattle.