Ninth District farmland values booming again
The value of an acre of farmland is a window into the fortunes of agriculture, and by that measure, farmers are making hay again.
Farmland values have seen a bit of flux over the last decade and a half. The late 2000s and early 2010s were lucrative, as crop prices, farm incomes, and land values all surged. This period was followed by several years of weaker commodity prices and farm incomes when cropland prices and rents fell.
More recently, that cycle has reversed again. Commodity prices have risen and incomes have been growing, as reflected in recent farm credit surveys. And it looks like land values are following suit.
In August, the USDA released its annual estimates of farmland values, showing an increase of 14.3 percent for U.S. cropland in 2022 over a year earlier. Even after adjusting for inflation, that's an increase of more than 7 percent (see Figure 1). Values in some Ninth District states were up even more. South Dakota saw the biggest increase in the region, with land values growing nearly 12 percent in real terms, followed by Minnesota, which came in at more than 10 percent.
Loading chart 1...
Land values have returned to a level greater than their previous peak in Minnesota, Wisconsin, and nationally, while values in North Dakota, South Dakota, and Montana have recovered but are not quite back to previous highs.
The rents farmers pay to landowners to produce on their land also grew in the past year, according to the USDA's estimates. But in contrast to land prices, they did not increase enough to beat inflation. In inflation-adjusted terms, cropland cash rents across the district and nationwide are still below their boom-era peak, and in some cases like Minnesota and South Dakota, substantially so (see Figure 2).
Loading chart 2...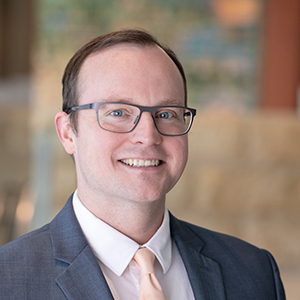 Request as a speaker
Joe Mahon
Director, Regional Outreach
Joe Mahon is a Minneapolis Fed regional outreach director. Joe's primary responsibilities involve tracking several sectors of the Ninth District economy, including agriculture, manufacturing, energy, and mining.