Scholar spotlight: CarlyWill Sloan
The research community at the Institute includes visiting scholars, consultants, economists, research analysts, and research assistants. These scholars bring a diversity of backgrounds, interests, and expertise to research that deepens our understanding of economic opportunity and inclusion as well as policies that work to improve both.
---
Growing up in a quiet suburb of Austin, Texas, CarlyWill Sloan had little exposure to crime or policing until she moved to Memphis, Tennessee, to attend Rhodes College.
The stark contrast between her peaceful campus and the high crime and heavy police presence in neighborhoods just blocks away led to a growing awareness of inequity both in exposure to crime and in policing.
"That, in many ways, motivates a lot of my work," Sloan said, "trying to understand what we can do to reduce those disparities."
"It's very difficult to think about what kind of changes we want to make in a police department if we don't know whether race is an important determinant."
Inspired by public debate about police violence against minority groups, including the murder of George Floyd in Minneapolis in 2020, Sloan and a co-author analyzed the outcomes of 1.6 million 911 calls in two cities. The dispatch logs they used described the nature of the call, address of the call, the first officer(s) dispatched, and whether force was used at the scene and by which officer. In both cities, officers are assigned to calls based on their beat or how close they are. Sloan found White officers are much more likely to use force in predominantly Black and Hispanic neighborhoods than in White neighborhoods for the same types of calls.
"It's very difficult to think about what kind of changes we want to make in a police department if we don't know whether race is an important determinant," Sloan said.
Her results suggest that police violence against minority groups is not caused by a few "bad apples" or by aggressive police tactics that affect all citizens equally. Race does matter, and it matters in a systemic way.
Sloan also explored how race affects the way prosecutors handle cases. Prosecutors, she said, wield a great deal of power in a criminal justice system where a vast majority of cases never go to trial but are disposed through plea deals or dismissal. Her analysis of 76,000 misdemeanor cases in New York County shows that Black defendants are more likely to be convicted than White defendants for similar property crimes, especially if facing a White prosecutor.
As an economist, studying the criminal justice system is important to Sloan because she cares about equity, she said. When racial bias exists, "it actually ends up being a double whammy for minority communities because they're much more likely to be at risk of some type of use-of-force, and then that distrust of officers can make it really hard to protect them against crime."
---
More scholar spotlights from this issue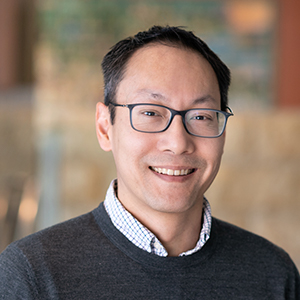 Tu-Uyen Tran
Senior Writer
Tu-Uyen Tran is the senior writer in the Minneapolis Fed's Public Affairs department. He specializes in deeply reported, data-driven articles. Before joining the Bank in 2018, Tu-Uyen was an editor and reporter in Fargo, Grand Forks, and Seattle.