Scholar spotlight: Rob Valletta
The research community at the Institute includes visiting scholars, consultants, economists, research analysts, and research assistants. These scholars bring a diversity of backgrounds, interests, and expertise to research that deepens our understanding of economic opportunity and inclusion as well as policies that work to improve both.
---
When he joined the Federal Reserve Bank of San Francisco in 1995, Rob Valletta remembers feeling "on the margins of the conversation"—an applied microeconomist at an institution focused on macroeconomic concerns.
Times have changed. Today, questions about worker and firm behavior that have long fascinated Valletta have moved center stage. "Over the last couple decades there's been a shift in the Fed system to think about how the economy operates on a microeconomic basis," said Valletta, now a key policy advisor to San Francisco Fed President Mary Daly.
"The topics I've focused on in terms of labor market dynamics—things that cause people to change jobs, what they think about when they're deciding to accept a job, how long they stay unemployed—are crucial for understanding how the labor market works and the Fed's maximum employment goal," Valletta said.
Valletta serves on the Institute's System Affiliates Board, where he helps shape the Institute's research and conference agendas. Each member brings a career steeped in topics related to inclusive growth.
For Valletta, that includes critical scrutiny of the notion that government social supports dissuade people from working. From Medicaid expansion under the Affordable Care Act to extended unemployment insurance (UI) benefits amid COVID-19, Valletta's research has found that while such "moral hazard" might feel intuitive and powerful, the effect is often modest or missing in real-world data.
One lesson for economists and pundits: Circumstances matter. "Unemployment insurance might have large disincentive effects in normal times," Valletta said. "By contrast, when the economy is weak, unemployment insurance is likely to have a different impact. It's a way of keeping people alive—bridging them from an economic shock to a labor market recovery."
"It's common to think about workers as empty vessels. ... But people are smart. They know to plan for the future."
On the heels of an unprecedented expansion of U.S. jobless benefits, Valletta's ongoing analysis suggests workers were aware that the supports were temporary and that skills could go stale if they stayed out of work for too long. His findings, along with work by others, suggest that the impact of the UI expansions on the labor market was limited. This research offers a needed reminder, Valletta said, that human beings generally want to work—not coast.
"It's common to think about workers as empty vessels, making decisions without any meaningful, forward-looking thinking," Valletta said. "But people are smart. They know to plan for the future."
---
More scholar spotlights from this issue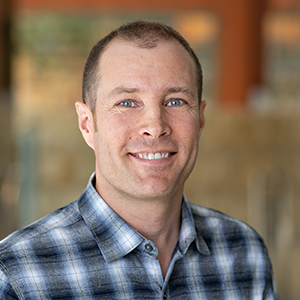 Jeff Horwich
Senior Economics Writer
Jeff Horwich is the senior economics writer for the Minneapolis Fed. He has been an economic journalist with public radio, commissioned examiner for the Consumer Financial Protection Bureau, and director of policy and communications for the Minneapolis Public Housing Authority. He received his master's degree in applied economics from the University of Minnesota.