The COVID retirement surge
Retiring at 63 was not always Rita Johnson's plan.
"Before the pandemic, I was thinking that I'd just wait till I'm 66, and then I'd retire with full benefits," said Johnson, a hairstylist and former salon owner from St. Paul, Minnesota. "But then my whole life changed because of the pandemic, and I was pretty much done with work."
Running a close-contact business during a worldwide pandemic brought unprecedented challenges and restrictions that changed the nature of the business Johnson had been running for 41 years.
"My job as a hairstylist was very personal," Johnson said. "But during COVID, I couldn't interact with clients the way I used to. It was just so cold. The job wasn't my love anymore. It became something totally different."
Johnson was not alone in her decision to retire during the pandemic. While the share of retirees has been increasing nationally over the last decade as the population grows older, the Federal Reserve Bank of St. Louis estimates that there have been about 2.4 million more retirements in the U.S. than would otherwise be expected since the pandemic began. The Pew Research Center found a 2.2 percentage point increase in the share of adults 55 and older who were retired as of the third quarter of 2021 compared to 2019.
Data from the Census Bureau's Current Population Survey reveal a similar trend among those 55 and older within the Federal Reserve's Ninth District.
Between 2015 and 2020, the share of retirees in the population increased an average of 0.4 percentage points each year. However, that share jumped 0.6 percentage points in the pandemic's first year and rose an additional 1.5 percentage points in 2021, greatly outpacing the prior trend. The share of retirees among adults 55 and older in the Ninth District is now 2.1 percentage points higher than in 2019, with over half of older adults in the region now retired (Figure 1).
Loading chart 1...
Who has retired?
Data show that adults 55 years and older who are White, women, and without college education were the demographic groups with the highest share of retirements in the Ninth District before the pandemic, and the same is true as of 2021 even with the recent retirement increase.
Beneath the surface, however, the rise in retirements during the pandemic has varied across different age and demographic groups.
The most notable increase in retirements was among adults who had not reached full-retirement age—that is, between the ages of 55 and 64. Before the pandemic, 16.4 percent were retired. By the end of 2021, that share increased to 17.3 percent. Increases among adults within the typical retirement age range of 65 to 75 years old were more modest, climbing just under half a percentage point over the last two years.
While retirements among White adults rose over 2 percentage points from 2019 to 2021, the share of Black, Hispanic, and Asian adults in retirement appears to have declined. Because sample sizes in the Current Population Survey for Black, Hispanic, and Asian adults were small, these results should be interpreted carefully.
Adults with at least some college education retired at higher levels than those with less formal education. Associate degree holders and those with some college credits saw their retiree population increase by more than 4 percentage points in 2021 from 2019 levels, and those with a four-year degree or higher increased 3 percentage points. But those with a high school degree or less only saw retirements increase by half a percentage point.
As the world changed, many retreated from the labor force
So, what propelled the acceleration in retirements among some workers? It might be simply personal finance, given the growing value of retirement savings and other assets. After all, following the shortest recession in U.S. history, the S&P 500 Total Return Index grew by 68 percent by the end of 2021.
This was the case for Johnson, the former salon owner, whose decision to retire earlier than planned was supported by her retirement savings and real estate investments.
"I started saving for retirement at age 22, so when everything changed during the pandemic, I said 'OK, I'm ready, let's retire,' because I could, because I saved," said Johnson. "We also bought an Airbnb property that has been the best little investment we've ever made. That also prompted me to retire because of the income I am making on it."
However, income and occupational data suggest that increased wealth is not the main factor driving retirements in the Ninth District.
Workers with annual family incomes of $100,000 or more, who were more likely to have considerable retirement savings, saw no significant boost in retirements (Figure 2). These workers were less likely to lose their jobs at the start of the pandemic and more likely to have paid leave and the ability to work from home. Those are benefits that made working during the pandemic less stressful and more feasible.
Loading chart 2...
The story is different for older mid- and low-income workers who are less likely to have paid leave or teleworking benefits and faced higher unemployment levels at the start of the pandemic. It was mid- and low-income workers who made up the brunt of the retirement increases seen over the last two years, with the share of retirees with family incomes under $100,000 rising nearly 4 percentage points between 2019 and 2021.
Additionally, workers who could not work from home or whose working environments changed drastically during the pandemic faced unprecedented stress associated with adapting to new risks and work practices. Data suggests that half of the recent retirees in the Ninth District have left jobs in public-facing industries, such as educational services, retail, transportation and warehousing, health care, and public administration.
Lisa Whitney, a school psychologist with a 27-year career in Osseo Area Schools, decided to retire because of the stress of working in education during the height of the pandemic.
"I was just tired," Whitney said. "I didn't want to do it anymore. I had to put all my energy into other things, and then I realized, if something had to go, it was going to be work."
Whitney's friends and co-workers in the district faced similar challenges over the last two years, both with the transition to online learning and returning to the classroom during the pandemic.
"A teacher friend of mine retired this year. She left because of the technology. It was difficult for her to teach online," Whitney said. "I actually didn't see a lot of retirements in 2020. It was all quite fresh at that point. But I think last year, and this year, the burnout definitely caught up with people."
A return of retirees on the horizon?
The pace of retirements appears to be slowing down in recent months. While levels remain elevated, the percentage of retirees in the Ninth District population has slightly declined since the start of 2022.
Inflationary pressures, a strong job market, and the decline in asset values in the last six months are likely pulling some retirees back into the labor force. Current Population Survey data show that many retirees have been looking for opportunities to rejoin the labor force or have already returned in the Ninth District.
"Retirement is a year or so away," a recent Minneapolis Fed survey respondent wrote. "But I am increasingly concerned about having to live on a fixed budget. I may have to work part-time."
Some employers facing staffing shortages have become more open to hiring older workers than in the past. Others have tried to retain existing older staff by offering more flexible schedules and phased-retirement plans, increasing some opportunities for older workers.
Although Whitney, the school psychologist, retired in June, she is one of many recent retirees who will begin working again soon. Whitney recently accepted a part-time position teaching an independent study class on special education. That will offer her a more flexible schedule and free time in retirement.
"People have asked me if I'm sad about retiring, and I'm not. I'm not sad at all. I am very happy," said Whitney. "I still want to work. I feel like I still have the ability to work and the energy in me. I just don't want to do what I was doing anymore. It made me tired. I am looking forward to not having to go back to my old job."
For others, like Johnson, the free time she had when her salon was temporarily closed and the stress of managing the business during the pandemic changed her outlook on work for the long term.
"The pandemic had forced me into realizing that I'm ready to retire because I had so much time off that I got to do some things that I never got to do before," said Johnson. "It kind of gave me a new perspective of, 'Oh my goodness, there is something else in life outside of work.'"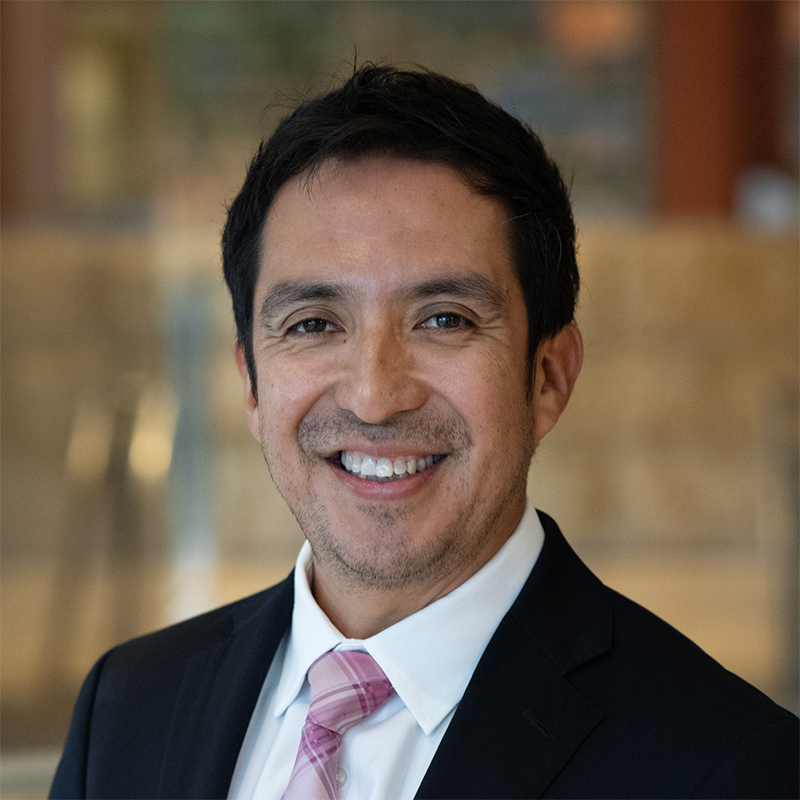 Request as a speaker
Erick Garcia Luna
Director, Regional Outreach
Erick Garcia Luna is a Minneapolis Fed regional outreach director. In this role, he focuses on gathering and analyzing economic intelligence on the regional economy to help inform the work of the Fed. Follow him on Twitter @ErickGarciaLuna.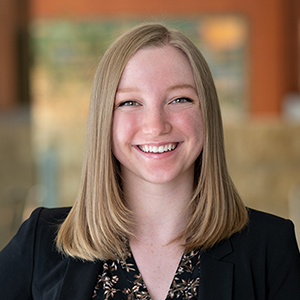 Haley Chinander
Research Assistant
Haley Chinander is a research assistant in Regional Outreach at the Minneapolis Fed. She focuses on data collection and research related to current business conditions and broader, long-term trends in the Ninth District economy. Follow her on Twitter @haleychinander.