Scholar spotlight: Francesco Agostinelli
The research community at the Institute includes visiting scholars, consultants, economists, research analysts, and research assistants. These scholars bring a diversity of backgrounds, interests, and expertise to research that deepens our understanding of economic opportunity and inclusion as well as policies that work to improve both.
---
As a teenager, Francesco Agostinelli learned it matters which crowd you roll with.
In a small city on Italy's east coast, "I went to a middle school that was, let's just say, not known to be particularly good," Agostinelli said. "I don't think many economists have come from this school!" In that environment, he credits his group of friends with altering his life's trajectory. From the outside, his pack might not have seemed like a great influence, "but I learned skills that you need to survive."
Francesco Agostinelli Scholar Video
Why study teenagers? Francesco Agostinelli on modeling teens, peers, and parents.
Twenty-five years later, the critical role of peers is a recurring theme in Agostinelli's research. And while many researchers justifiably focus on interventions in early childhood, the Institute visiting scholar says the teen years can also be pivotal, largely because of these peer effects—a point the pandemic abruptly drove home.
Agostinelli's expertise put him in a strong position to model how school shutdowns, parents' varying capacities to work from home, and isolation from friends would interact to create long-lasting damage that widens inequality. In the model, high school freshmen from low-income households see their academic achievement fall markedly when schools close—the equivalent, on average, of dropping from straight B's to getting C's in half of their classes.
School quality and parenting matter, but Agostinelli finds isolation from peers is the most powerful factor in a pandemic shutdown.
"The inequality of knowledge has increased, which we think predicts the probability of finishing college and lifetime wages," Agostinelli said. Even if students return to in-person learning after a year, his model shows that by graduation, low-income students have closed only half of the learning gap opened by the pandemic shutdown. School quality and parenting matter, but Agostinelli and his co-authors find that isolation from peers is the most powerful factor.
In another paper, Agostinelli models a familiar tension for parents: How much do you meddle with the crowd your kid hangs out with? In the model, parents with varying "authoritarian" tendencies interact with teens' preferences to befriend "cool" versus "nerdy" kids. These interactions hold implications for academic success and expanding income diversity in schools.
As he untangles the infinitely complex ways that kids acquire skills, Agostinelli stresses the essential interplay between data and theory. Just as a novel dataset can inspire the questions we research, an intuitive theory can inspire the data we set out to collect. Much like parents and teenagers, "measurement and theory," Agostinelli said, "should speak to each other."
---
More scholar spotlights from this issue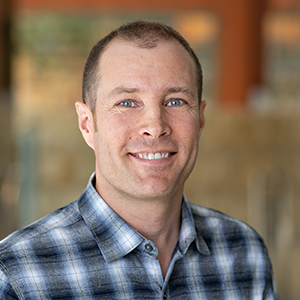 Jeff Horwich
Senior Economics Writer
Jeff Horwich is the senior economics writer for the Minneapolis Fed. He has been an economic journalist with public radio, commissioned examiner for the Consumer Financial Protection Bureau, and director of policy and communications for the Minneapolis Public Housing Authority. He received his master's degree in applied economics from the University of Minnesota.