Energy and Inflation: Drivers and Solutions
The cost of energy is a key driver of inflation. Energy prices accounted for nearly one-third of the increase in the Consumer Price Index over the past year and a half. Global events, including the war in Ukraine, are exacerbating this trend. How can the energy industry, policymakers, regulators, and the financial sector work together to mitigate the impacts of inflationary shocks to the world oil market? Bringing together leading thinkers and experts from the energy sector, along with economists and policymakers, this virtual symposium will explain the factors influencing energy prices and illuminate ways to stabilize costs, particularly in the near term.
Event Agenda
Friday, May 13, 2022

10:00–10:05 a.m. CT
Welcome and introduction
Neel Kashkari
President, Federal Reserve Bank of Minneapolis
10:05–10:20 a.m. CT
Presentation: Energy as a driver of inflation
Lutz Kilian
Senior Economic Policy Advisor, Federal Reserve Bank of Dallas
10:20–10:40 a.m. CT
Conversation: Geopolitical context
Jason Bordoff
Founding Director, Center on Global Energy Policy, and Co-founding Dean, Columbia Climate School

Moderator: Neel Kashkari
President, Federal Reserve Bank of Minneapolis
10:40–11:25 a.m. CT
Expert Panel: Industry Perspectives
Panelists:

Vicki Hollub
President and CEO, Occidental Petroleum (Oxy)
Cindy B. Taylor
President and CEO, Oil States International, Inc.
Brian Van Abel
Executive Vice President and Chief Financial Officer, Xcel Energy

Moderator: Mike McKee
International Economics and Policy Correspondent, Bloomberg Television and Radio
11:25–11:55 a.m. CT
Bipartisan policymaker conversation
Participants:

Senator Kevin Cramer (ND)
United States Senate
Senator John Hickenlooper (CO)
United States Senate

Moderator: Mike McKee
International Economics and Policy Correspondent, Bloomberg Television and Radio
11:55 a.m.–12:00 p.m. CT
Closing comments
Neel Kashkari
President, Federal Reserve Bank of Minneapolis
Presenter Information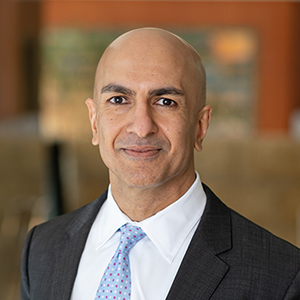 Neel Kashkari

President, Federal Reserve Bank of Minneapolis
Neel Kashkari has been president and CEO of the Federal Reserve Bank of Minneapolis since Jan. 1, 2016. He serves as a member on the Federal Open Market Committee, bringing the Ninth Federal Reserve District's perspective to monetary policy discussions in Washington, D.C. In addition to those responsibilities, Neel oversees Minneapolis Fed operations and leads its many initiatives. Among them, he was instrumental in establishing the Opportunity & Inclusive Growth Institute, whose mission is to ensure that world-class research helps to improve the economic well-being of all Americans. Most recently, he has joined with retired Minnesota Supreme Court Justice Alan Page to propose amending Minnesota's constitution to make quality public education a fundamental right. This effort supports the Fed's mandate to achieve maximum employment, with education being a key to obtaining a good job. Under Neel's leadership, the Minneapolis Fed also released an action plan on "Ending Too Big to Fail," which calls for tighter bank regulations to avoid future taxpayer bailouts of large financial institutions. Neel earned his bachelor's and master's degrees in mechanical engineering from the University of Illinois. He became an aerospace engineer, developing technology for NASA missions. Eventually turning to finance and public policy, he earned his MBA from the University of Pennsylvania's Wharton School, joined Goldman Sachs, and served in several senior positions at the U.S. Department of the Treasury, including overseeing the Troubled Asset Relief Program, or TARP, during the financial crisis. Before joining the Minneapolis Fed, he ran for governor of California in 2014 on a platform focused on economic opportunity. He lives with his wife, Christine, children, Uly and Tecumseh, and Newfoundland dog, Webster, in Orono, Minnesota.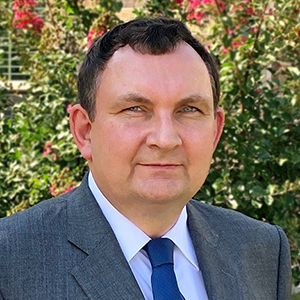 Lutz Kilian

Senior Economic Policy Advisor, Federal Reserve Bank of Dallas
Lutz Kilian has been a senior economic policy advisor at the Federal Reserve Bank of Dallas since July 2019. He received his M.A. in development banking from the American University in 1988 and his Ph.D. in economics from the University of Pennsylvania in 1996. Prior to his Ph.D., he worked for the research department of the Inter-American Development Bank in Washington, D.C. He joined the faculty of the University of Michigan in 1996, where he was tenured in 2002 and promoted to professor of economics in 2008. During 2001-03 he served as the research adviser to the European Central Bank in Frankfurt am Main, Germany.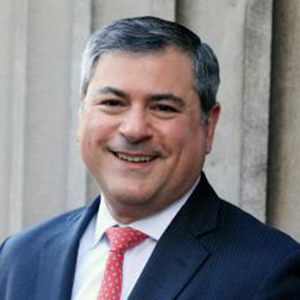 Jason Bordoff

Founding Director, Center on Global Energy Policy, and Co-founding Dean, Columbia Climate School
Co-founding dean of the Columbia Climate School, founding director of the Center on Global Energy Policy, and professor of Professional Practice in International and Public Affairs at Columbia University SIPA. He previously served as special assistant to President Barack Obama and senior director for Energy and Climate Change on the staff of the National Security Council, and, prior to that, held senior policy positions on the White House's National Economic Council and Council on Environmental Quality. One of the world's leading energy and climate policy experts, Bordoff's research and policy interests lie at the intersection of economics, energy, environment, and national security. He is a columnist for Foreign Policy magazine, a frequent commentator on TV and radio, including NPR, Bloomberg, CNBC, and BBC, has appeared on the Colbert Report, and has published in the New York Times, Wall Street Journal, Financial Times, and other leading news outlets. Earlier in his career, he was a scholar at the Brookings Institution, served in the Treasury Department during the Clinton Administration, and was a consultant with McKinsey & Company. He is a member of the Council on Foreign Relations, serves on the boards of The Nature Conservancy in New York, Winrock International, and Foreign Policy 4 America. He also serves on the Leadership Council for Sustainable Energy for All, an international organization that works in partnership with the United Nations and leaders in government, the private sector, financial institutions, civil society, and philanthropies to drive faster action toward the achievement of Sustainable Development Goal 7 (SDG7). Bordoff graduated with honors from Harvard Law School, where he was treasurer and an editor of the Harvard Law Review, and clerked on the U.S. Court of Appeals for the D.C. Circuit. He also holds an M.Litt. degree from Oxford University, where he studied as a Marshall Scholar, and a B.A. magna cum laude and Phi Beta Kappa from Brown University.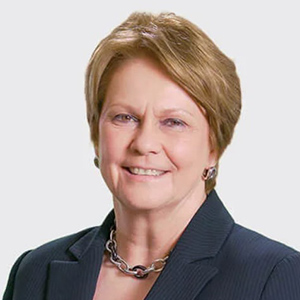 Vicki Hollub

President and CEO, Occidental Petroleum (Oxy)
Vicki Hollub is president and CEO of Oxy. She has been a member of Oxy's board of directors since 2015.
During her 35-year career with Oxy, Vicki has held a variety of management and technical positions with responsibilities on three continents, including roles in the United States, Russia, Venezuela, and Ecuador. Most recently, she served as Oxy's president and chief operating officer, overseeing the company's oil and gas, chemical, and midstream operations.
Vicki previously was senior executive vice president of Oxy and president of Oxy Oil and Gas, where she was responsible for operations in the U.S., the Middle East region, and Latin America. Prior to that, she held a variety of leadership positions, including executive vice president, Oxy, and president, Oxy Oil and Gas, Americas; vice president, Oxy, and executive vice president, U.S. Operations, Oxy Oil and Gas; executive vice president, California Operations; and president and general manager of the company's Permian Basin operations. Vicki started her career at Cities Service, which was acquired by Oxy.
Vicki serves on the boards of Lockheed Martin and the American Petroleum Institute. She is a stewardship board member for the World Economic Forum's Platform for Shaping the Future of Energy and Material, and a member of the Oil and Gas Climate Initiative. A graduate of the University of Alabama, Vicki holds a Bachelor of Science in Mineral Engineering. She was inducted into the University of Alabama College of Engineering 2016 class of Distinguished Engineering Fellows.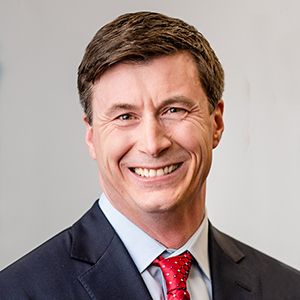 Brian Van Abel

Executive Vice President and Chief Financial Officer, Xcel Energy
Brian Van Abel is executive vice president and chief financial officer of Xcel Energy. He leads the finance functions of Xcel Energy and its subsidiary companies, which includes the Controller's Office, Treasury, Tax, Financial Planning & Analysis, Investor Relations, and Corporate Development. He also leads the company's Innovation and Transformation Office.
Prior to being named CFO in 2020, Van Abel served as senior vice president of Finance and Corporate Development. In that role he was responsible for developing the short-term and long-term financial plans of the company and executing on acquisitions and divestitures. Prior to that, Van Abel held the roles of vice president and treasurer, in which he was responsible for the financial integrity of the company by managing the capital structure and ensuring the company maintained sufficient liquidity.
His work experience prior to Xcel Energy includes four years of management consulting in the retail banking sector, where he advised financial institutions on a wide range of engagements.
Van Abel earned a Master of Business Administration degree with emphasis in finance from the University of Michigan in 2010, and a Bachelor of Arts degree in economics from Dartmouth College in 2004.
Brian serves on the board of Avivo, a nonprofit focused on well-being through recovery and career advancement while working to end homelessness, and Wild Rivers Conservancy, a nonprofit focused on conservation, water quality protection, and watershed stewardship in the St. Croix River Valley.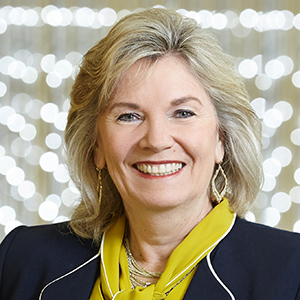 Cindy B. Taylor

President and CEO, Oil States International, Inc.
Cindy B. Taylor is the CEO and president of Oil States and is a member of the company's board of directors. She has held these positions since May 2007. Prior to being appointed as CEO, Taylor served as president and chief operating officer, and senior vice president—chief financial officer and treasurer. From August 1999 to May 2000, Taylor was the chief financial officer of L.E. Simmons & Associates, Inc., a private equity firm specializing in energy services investments. She received a B.B.A. from Texas A&M University and is a certified public accountant.
Taylor currently serves on the board of AT&T (NYSE: T), a global technology and telecommunications company, and is a member of its nominating and governance committee in addition to chairing its audit committee. She also serves (or previously served) on various industry and civic boards, including National Ocean Industries Association (a past chairman), the Greater Houston Partnership, the Dallas Federal Reserve Board, Texas Children's Hospital, and Texas A&M's 12th Man Foundation.
Cindy is married to her husband, Allan, and has three adult sons. She is very active with sports, family, travel, and community service.
Policymaker Information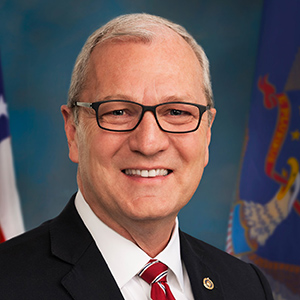 Kevin Cramer

Senator, North Dakota
Kevin Cramer was elected to the United States Senate on November 6, 2018, after serving three terms as North Dakota's at-large member of the United States House of Representatives. He is the first Republican to hold this Senate seat in his lifetime. He serves on the Armed Services; Environment and Public Works; Veterans Affairs; Banking, Housing, and Urban Affairs; and Budget committees.
While a member of the House, Cramer made constituent outreach a top priority, describing interacting with the public as "the best part of public service." According to LegiStorm, the Capitol Hill government issues website, Cramer held more town halls than any other member during several of his years in the House.
Cramer has had a distinguished career in public service. In 2003, then-Governor John Hoeven appointed Cramer to the Public Service Commission, and in 2004 he was elected to the position. As a North Dakota Public Service Commissioner, Cramer helped oversee the most dynamic economy in the nation. He worked to ensure North Dakotans enjoy some of the lowest utility rates in the United States, enhancing their competitive position in the global marketplace. An energy policy expert, Cramer understands America's energy security is integral to national and economic security.
A strong advocate for the free market system, Cramer has a proven record of cutting and balancing budgets encouraging the private sector through limited, common sense regulations and limited government.
Cramer has a Bachelor of Arts degree from Concordia College in Moorhead, Minnesota, a master's degree in management from the University of Mary in Bismarck, North Dakota, and was conferred the degree of Doctor of Leadership, honoris causa, by the University of Mary on May 4, 2013.
He is a native of Kindred, North Dakota, where he received his primary and secondary education. Kevin and his wife, Kris, have two adult sons, Isaac, who passed away in early 2018, and Ian; two adult daughters, Rachel and Annie; a teenage son, Abel; three granddaughters, Lyla, Willa, and Eve; and three grandsons, Beau, Nico, and Chet.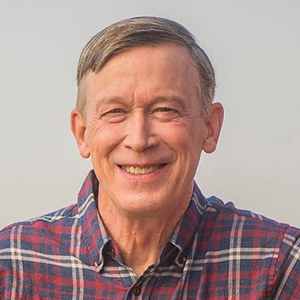 John Hickenlooper

Senator, Colorado
John Hickenlooper took an unconventional path to public office. After starting out as a geologist, John took a chance by opening the first brewpub in Colorado. As a small business owner, he gained a deep understanding of the local community and the value of collaboration. John entered public service because he knew he could listen to the diverse array of Colorado voices and get things done. As Colorado's U.S. senator, John is committed to bringing people together to solve our country's toughest problems.
John was raised by a strong single mother after he lost his father to cancer when he was just eight years old. He remembers his father teaching him that if you can learn to laugh at something, it can never beat you. John has carried that lesson throughout his life.
John started his career in Colorado as a geologist. After being laid off in the long recession of the mid-1980s, he opened the state's first brewpub in a neglected warehouse district in Lower Downtown (LoDo) Denver. He and his partners started multiple businesses, renovating nearly a full block of LoDo warehouses in mixed-use developments that included 90 units of affordable housing. His company led the renovation efforts of more than a dozen historic buildings in cities across the Midwest.
In 2003, John was elected mayor of Denver. As mayor, he focused on bringing people together to get things done, just as he'd done as an entrepreneur. He unified all 34 metro mayors to fund and build FasTracks, the most ambitious U.S. transit initiative in modern American history with 119 miles of new track. John made Denver the first large city to provide quality early childhood education for every 4-year old, initiated the most significant police reforms in the City's history, and opened one of the first offices of sustainability in the country.
John served as governor of Colorado from 2011 to 2019. During his tenure, Colorado's economy recovered from ranking 40th in job creation during the Great Recession to become the number one economy in the country (U.S. News & World Report). As governor, he expanded health care to half a million Coloradans, established climate pollution limits that served as a national model, and enacted commonsense gun safety measures. He also oversaw the creation of the first regulatory framework in the U.S. for the legalization of recreational marijuana, which has become the gold standard.
John is honored to serve the people of Colorado in the U.S. Senate. From traveling the state to sit down with farmers and small business owners to chairing committee hearings in Washington, John serves in the Senate with the appreciation that when he casts a vote, he represents all of Colorado.
Presented by