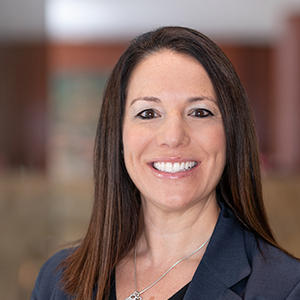 Amy Kytonen Vice President, Supervision, Regulation, and Credit
Amy leads the Credit Risk Management, Payment System Risk, and Reserves function of the Minneapolis Fed.
Along with overseeing local activities for the discount window, she chairs the Subcommittee on Credit Risk Management (SCRM) and leads the administration office supporting SCRM and the Committee on Credit Risk Management. In this role, she encourages collaboration among the discount window officers of Reserve Banks across the country with the goal of ensuring consistent application of policies throughout the Federal Reserve System.
In the past, she's led various functions for the Federal Reserve Automated Clearinghouse (FedACH®), National Information Technology, and the Financial Services Policy Committee Support Office.
She started her Minneapolis Fed career in 1992 as an intern.
Amy has a B.A. in economics, business, and Spanish from the University of Minnesota-Morris and an MBA from the University of St. Thomas.
September 2020