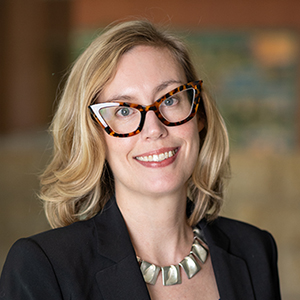 Brooke Tosi Vice President, Research
Minneapolis, Minnesota
Brooke Tosi is vice president of the Research Division, where she provides direction and supervision for Research initiatives and core operations.
Brooke began her career at the Fed as an associate librarian, later becoming director of operations and support in the Research Division, then assistant vice president of Research. Brooke has led initiatives to broaden public access to Research Division publications and data, adopt cloud technology, and develop metadata models and standards.
She has a Bachelor of Arts degree in English and German from Augustana University and a Master of Science degree in library and information science from Long Island University.
April 2023