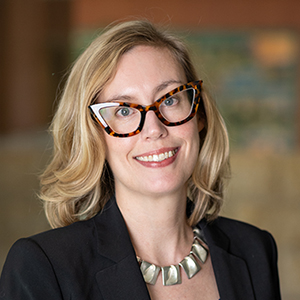 Brooke Tosi Assistant Vice President, Research
Minneapolis, Minnesota
Brooke Tosi is assistant vice president of Research, where she provides high-level support to the entire division.
Brooke joined the Bank in 2005 as an associate librarian and most recently served as director of operations and support in Research, with primary responsibilities over the department's information services, publications, and tech support functions.
She has a Bachelor of Arts degree in English and German from Augustana University and a Master of Science degree in library and information science from Long Island University.
May 2021