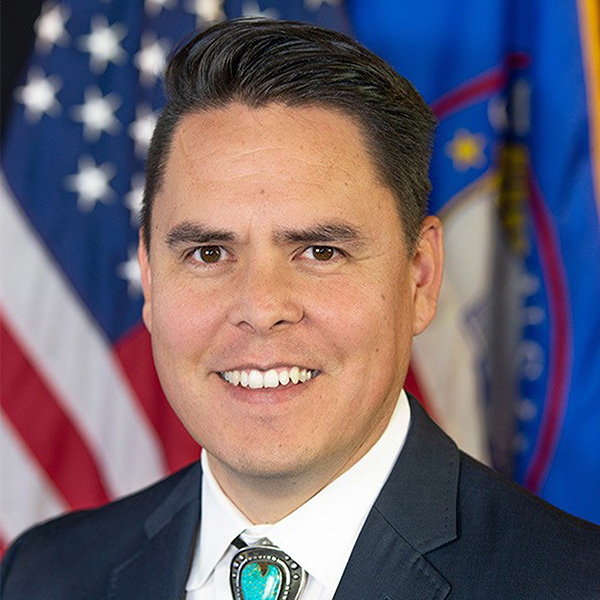 Jackson Brossy
Assistant Administrator Office of Native American Affairs, U.S. Small Business Administration
Washington, D.C.
Jackson S. Brossy is an enrolled member of the Navajo Nation with several years' experience in management, federal advocacy, nonprofits, and private consulting. Having grown up on the Navajo Nation, he knows firsthand the need for access to capital for Native entrepreneurs and has devoted much of his professional life to advancing opportunities for Native American economic development. In his role as Assistant Administrator for the Office of Native American Affairs at the U.S. Small Business Administration (SBA), Brossy provides senior executive oversight, management, and leadership, and is a champion of Native American entrepreneurship.
Prior to joining the SBA, Brossy served as the executive director for both the Native CDFI Network—a 501(c)(3) advocacy group—and the intergovernmental Navajo Nation Washington Office. Brossy has also worked for the National Congress of American Indians and specialized in economic development policy.
An advocate of access to capital and technical assistance for Native entrepreneurs, Brossy also serves on the boards of Prosperity Now and Change Labs.
He holds a bachelor's degree from Stanford University, where he studied economics, statistics, and public policy. He earned a master's degree in public policy from the Harvard Kennedy School of Government, where he studied business and government policy.