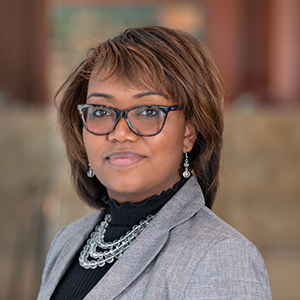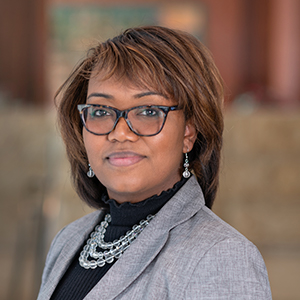 Jamica Quillin Assistant Vice President, Human Resources and Inclusion, Office of Minority and Women Inclusion
Jamica leads the Minneapolis Fed's OMWI, which oversees workforce and supplier diversity, and is also responsible for the Bank's recruiting efforts.
Before coming to Minneapolis in 2019, Jamica worked at the Chicago Fed for 18 years, where she held in a number of leadership positions, including manager of strategic partnerships in the Chicago Fed's Office of Diversity and Inclusion. In this role, she forged relationships with a wide range of Chicago-area organizations supporting a diverse talent pipeline.
Jamica holds a B.A. in advertising from Webster University in St. Louis and an MBA from Roosevelt University in Chicago.
September 2020