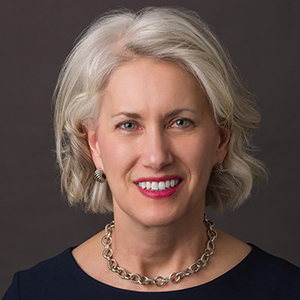 Jeanne Crain Class A Director
President and CEO Bremer Financial Corporation Term end: December 31, 2024
St. Paul, Minnesota USA
Jeanne Crain is president and chief executive officer of Bremer Financial Corporation, a privately held, $15 billion financial services company with 2,000 employees throughout Minnesota, North Dakota and Wisconsin. She joined Bremer in May 2012 and has more than 35 years of banking experience in a variety of commercial banking, wealth management and senior leadership positions.
Prior to joining Bremer, Jeanne was the regional president of BMO Harris Bank, regional president of M&I Bank, president and CEO of Marquette Capital Bank, vice president of Bank One Milwaukee and a commercial banker at First Bank Grand Forks, where she got her start in the industry.
Ms. Crain's affiliations include membership on the board of the Saint Paul Downtown Alliance and the YMCA of the Greater Twin Cities. She also recently co-chaired the Governor's Task Force on Housing. Ms. Crain has a BA from the University of North Dakota and an MBA from Marquette University.