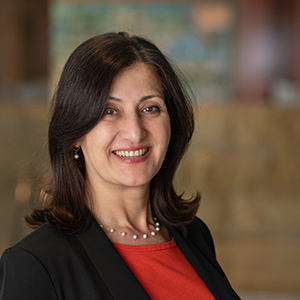 Mesude Cingilli Assistant Vice President, Financial Planning & Analysis
Mesude's career at the Minneapolis Fed began in 2002 as a financial analyst. She was promoted to a management role in 2005 before being elevated to assistant vice president in 2011.
She has been honored as one of the Top Women in Finance by Finance & Commerce in the Twin Cities and as being among the Most Influential Turkish-American Women by Turk of America magazine.
Before joining the Bank, Mesude held a variety of financial and project management positions in the private sector, including at U.S. Bank and Target Corporation.
Mesude holds a B.Sc. in business administration from Middle East Technical University in Ankara, Turkey, and an MBA in finance and strategic planning from the University of Minnesota's Carlson School of Management.
September 2020