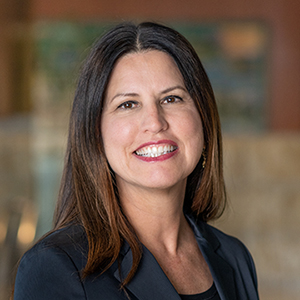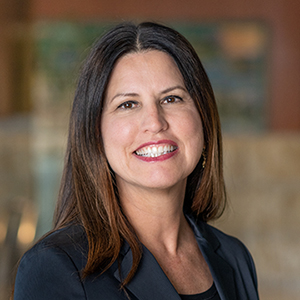 Roberta Downing Assistant Vice President, Community Development and Engagement
Roberta leads policy development efforts in Community Development and Engagement and the Center for Indian Country Development. Roberta and her team work to identify and develop policy solutions for issues affecting low- and moderate-income communities and for tribal nations.
Before joining the Bank, Roberta was assistant commissioner for external relations at the Minnesota Department of Human Services. Prior to that role, she was deputy director of the Office of Federal and Regional Affairs for the City of Washington, D.C. Roberta has also held senior roles on the legislative teams of the Center on Budget and Policy Priorities and the American Psychological Association. She also served as a health policy staffer in the U.S. Senate.
Roberta has an M.S. and a Ph.D. in social psychology from the University of California, Santa Cruz. She also completed a postdoctoral fellowship as part of the W.K. Kellogg Community Health Scholars Program at the Johns Hopkins Bloomberg School of Public Health.
July 2020
Meet Roberta Downing
Meet Roberta Downing and hear about her plans to identify and develop policy solutions for issues affecting low- and moderate-income communities and for tribal nations