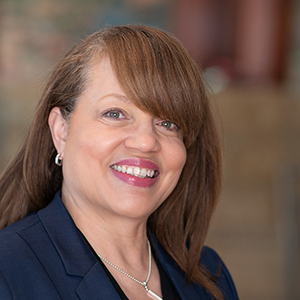 Sharon T. Hill Senior Vice President, Treasury Services
Sharon assumed leadership of Treasury Services in December 2019.
Previously, as Chief Financial Officer, Sharon oversaw the Bank's Financial Management Group.
In 2010, she became an assistant vice president for Research, with administrative responsibilities for finance, compliance, and technology. She was promoted to vice president in 2014.
She joined the Bank in 2000 as an operations leader in Treasury Services.
Sharon holds a B.A. from Bethel University.
June 2020