Nimble small-town banks swatting Y2K bugs
It's a common stereotype: big city know-how, small city know-not. Add in a complex issue like Y2K, and a strong perception creeps in that such a problem is just too big and technical for an "aw-shucks," small-town bank to handle.
But as is often the case with stereotypes, it also happens to be wrong—definitely the exception and not the rule when it comes to small-town community banks and their preparation for Y2K. Indeed, evidence suggests that small-town community banks might be the best prepared of any business for the calendar date change.
This early Y2K readiness stems partly from a firm push from regulators to iron out the Y2K wrinkles in bank operating systems earlier rather than later. According to Allen Olson, president and CEO of Independent Community Bankers (ICB) of Minnesota, "Regulators have been on our case for so long that banks are going to be fine."
But another important factor in early readiness among small banks is the relative simplicity of their computer systems compared with regional or national banks, which have dozens, even hundreds of branches, all of which must be connected and seamlessly integrated.
With few or no branch locations, community banks in small towns have fewer worries about system integration and a smaller list of support systems and suppliers to troubleshoot for Y2K readiness, said Keith Colbo, executive director of Montana Independent Bankers.
Smaller banks often use off-the-shelf retail software, which comes with its own technical support staff that can be enlisted to correct problems. Banks with customized software are left to troubleshoot their own systems-testing, rewriting computer code and retesting the system as often as necessary to ensure compliance. Changes to customized software often go undocumented, and even documented changes can cause problems when software revisers leave for employment elsewhere.
That's not to say that small community banks have it easy. One of the disadvantages facing small banks is what Joel Gilbertson, executive vice president of ICB of North Dakota, called "bank in a building." System operations for a regional bank are done at a central location, Gilbertson said, leaving branches to worry only about supplier concerns like plumbing and electricity. Small independent banks, on the other hand, have to about worry about every operation and function of the bank.
As a result, costs can mount for a small bank. Gilbertson estimated that banks with less than $50 million in assets are spending roughly $50,000 to $100,000 on preparation for the century date change. New Market Bank ($30 million in assets) in New Market, Minn. (pop. 227), has spent about $100,000 over the last three years, according to Bob Vogel, the bank's president and CEO. But Vogel expected future technical expenses to tail off in the short-term "because we've had a good look at our computer system."
Patrick Wick, president of the Bank of Turtle Lake, in Turtle Lake, Wis. (pop. 817), said the bank's computer system "needed replacing in the year 2000 anyway." So instead of waiting, the bank killed two technical birds with one stone by spending "a lot of money" in 1998 for a new computer system, and then having it tested to make sure the new system was Y2K compliant.
Shift from technical compliance to public awareness
With the technical aspects of Y2K largely accounted for, Gilbertson said banks are now turning their attention "from internal technology to external communication."
If there is a perception that banks are in jeopardy of failing, and perceptions translate to action-like closing bank accounts or withdrawing large amounts of money-"then there is a problem, because then perception is reality," said Gilbertson.
A June Gallup poll showed that troublesome public perceptions do exist. Almost half the people surveyed believed that a scenario where people panicked and withdrew all their funds was either definite or probable. As such, the public seems to agree with Gilbertson that the most likely cause of banking disruption will be due not to operational meltdowns, but instead to the behavior of depositors.
In response, banks are stepping up their customer relations efforts. The Bank of Turtle Lake, for instance, is telling customers to treat their cash-on-hand "as if you're going away for the weekend," Wick said, and has sent out statement stuffers and brochures, and dedicated an entire table in the lobby for Y2K materials. Other banks are trying similar strategies, along with newspaper ads, newsletters, even pinning buttons on employees telling customers to "ask us about Y2K."
But much of it appears to be missing its mark. The Gallup poll showed that only 40 percent of people in rural communities reported having seen, heard or read about anything specifically related to Y2K and banking. For those that had heard or read about the impact of Y2K on banks, only 11 percent cited banks as the main source of their information.
None of the bankers interviewed said they had more than a trickle of customers inquiring about the bank's response to Y2K. Many banking customers simply don't see a problem or the need to be concerned yet, said Olson of the Minnesota ICB, adding he thought that would begin to change around mid-October.
Lynn Peterson, manager of Farmers State Bank in Humboldt, S.D. (pop. 468), said some rural people "think they're not as dependent on technology as people in the big cities" and are therefore more insulated from the effects of Y2K.
One of the biggest challenges facing external bank relations is overcoming "the-world-will-end" messages from Hollywood and major media outlets. "I feel that the media is making more of [Y2K] than the individual person actually believes," said William Stream, president and CEO of the Peninsula Bank in Ishpeming (pop. 7,200), in Michigan's Upper Peninsula. Vogel, of New Market Bank, believed major media outlets will be "looking for the exceptions" to use as headline grabbers in the coming months. Banks, in turn, will be left to deal with the public fallout from individual instances that are "blown out of proportion." Vogel said his staff was unanimous in its belief that "if there hadn't been any negative media hype [regarding Y2K], there wouldn't be a problem."
Banks playing leadership role in Y2K community planning
Many banks find themselves leading communitywide Y2K efforts. This stems partly from the early readiness of banks, and partly because a bank is often the most technologically advanced business in town, and is looked to for technical know-how.
But banks also get involved because they are "a central focus in the community," especially in small towns, said Colbo of the Montana Independent Bankers. Wick said that the Bank of Turtle Lake has made copies of a software program that tests computer systems for Y2K compliance. It then distributed these copies to its suppliers and other local businesses—for the simple reason that "all our customers are part of the community," Wick said.
While banks have received assurances that their suppliers are up to speed, concern for things like electricity still linger. Wick said he has been reassured by Northern States Power that only two plants might be affected by Y2K, neither of which supply power to the Bank of Turtle Lake. Other plants, NSP told him, "are old enough to be manually operated."
Nonetheless, with a bank's security system dependent on electricity, "it does raise major security issues" for the bank, Wick said, adding that he has hired a retired police officer for standby duty.
Security issues are heightened by widely publicized news that banks will be fat with extra cash for Y2K. "I am very concerned about the publicity that banks are going to have a lot more cash," said Peterson of Farmers State Bank, pointing out that Humboldt is located just off Interstate 90-"a prime location for me to be hit." Others are worried about individual robberies and scam artists fleecing the general public of extra cash withdrawn in preparation for Y2K.
Despite these concerns, however, most small-town community banks feel like they are well prepared for the century date change. Vogel of New Market Bank said that Y2K has even had an unforeseen, positive impact—such as using Y2K contingency planning as a model for natural disasters and other emergencies.
Y2K also has helped the bank move more quickly to address lingering problems, like replacement of outdated workstations and updating the hardware on its core processor, which has since improved the efficiency of the entire system, Vogel said. "It's not bad to have a computer check anyway."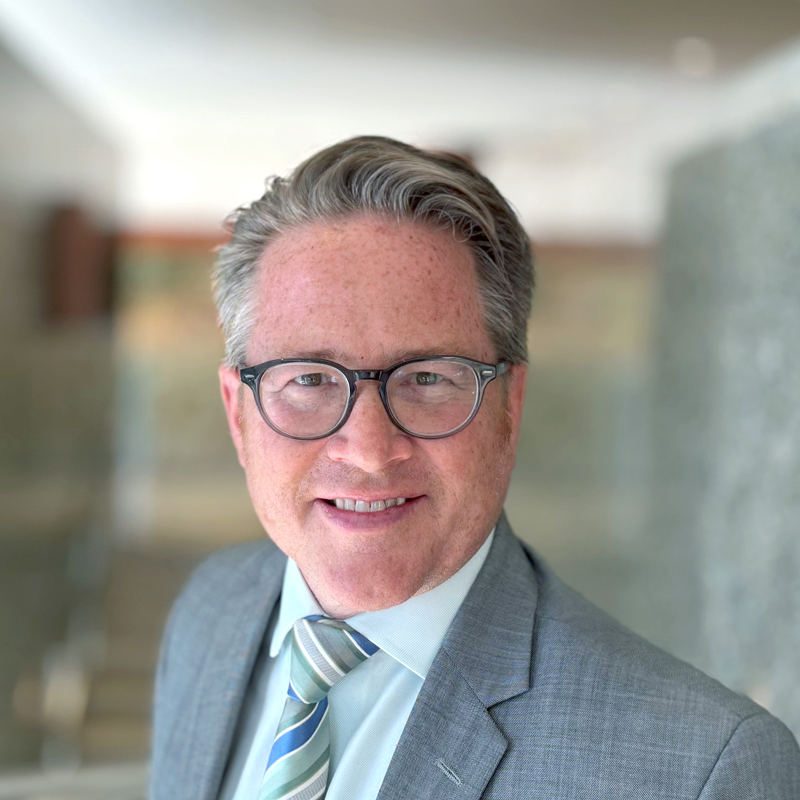 Request as a speaker
Ron Wirtz
Editor, fedgazette
Ron Wirtz is a Minneapolis Fed regional outreach director. Ron tracks current business conditions, with a focus on employment and wages, construction, real estate, consumer spending, and tourism. In this role, he networks with businesses in the Bank's six-state region and gives frequent speeches on economic conditions. Follow him on Twitter @RonWirtz.