Regional airports: Fasten your seatbelt
As a pilot, Larry Cooper has spent thousands of hours in the cockpit and faced storms and wind that would turn your stomach, but his most unsettling times in the last decade have been spent at his desk, feet flat on the ground, as airport manager in Huron, S.D.
In 1993, 2,548 passengers boarded flights at Huron Regional Airport, up slightly from the year before. When Huron brought in a new carrier, Great Lakes Aviation, in 1994, customers enjoyed additional flights to Denver and Minneapolis, and by 1995, boardings had climbed to 4,920. But over the next three years, despite Cooper's best efforts, passenger traffic plummeted to 1,951 by 1998. The airport managed to pull out of the tailspin in 1999, turning things around with a dramatic 74 percent rise in passenger boardings. But this year, just when things should be leveling off at cruising altitude, Cooper says he's facing more service cutbacks and a probable 12 percent decline in passenger traffic. Forecast: turbulence ahead.
Unfortunately, Cooper's tumultuous experience is more the norm than the exception among regional airports in the Ninth District. Trends at the district's one truly large hub airport, Minneapolis-St. Paul International, are climbing steadily, with passenger boardings increasing 20 percent between 1996 and 1999. But the health and future of the district's 43 regional airports—spokes with scheduled service to the Minneapolis-St. Paul hub and elsewhere—are far less clear.
Consider:
At North Dakota's four largest airports (Bismarck, Fargo, Grand Forks and Minot), passenger boardings declined 3 percent from 1996 to 1999; at the four smallest airports with scheduled service (Devils Lake, Dickinson, Jamestown and Williston), boardings plunged 25 percent during the same period.

At the three Wisconsin Ninth District airports with scheduled service, passenger boardings were up just 4.5 percent from 1996 to 1999; 1998 to 1999 trends were down or static.

In South Dakota, passenger boardings increased 17 percent at Pierre from 1996 to 1999, and rose moderately in Rapid City and Watertown (up 7 percent and 6 percent, respectively), but dropped nearly 2 percent in Aberdeen and over 9 percent in Huron, while Mitchell lost commercial service altogether.

In Michigan's Upper Peninsula (U.P.), from 1996 to 1999, passenger boardings dropped 7 percent at three airports (Ironwood, Iron Mountain and Escanaba), and climbed 38 percent at two others (Houghton and Sault Ste. Marie), while growing just 2 percent at the largest U.P. airport, Marquette/Sawyer.

In Duluth, July 2000 boardings were down 8 percent from a year previous, and August 2000 boardings were down 11 percent. Other Minnesota airports (Bemidji, Ely, Grand Rapids, Chisholm-Hibbing, St. Cloud and Thief River Falls) face reductions in scheduled air service by regional carriers despite significant increases in passenger traffic at some of them.
See map of Ninth District Cities with Scheduled Air Service.
These regional airports—facilities with multiple runways and million dollar budgets—play a critical role in the region's economy, but they face enormous economic pressures. And while some of them thrive, others are suffering a downward spiral of decreasing consumer demand and crippling cutbacks in airline service. Policymakers and aviation experts are embroiled in debate over the costs and benefits of supporting marginal airports that, some argue, should simply close the hangars and turn off the runway lights on the way out.
Importance of regional airports to business
Though future flight trends are unclear, no one questions the importance of airports to regional economic development. "If we are going to attract business and new jobs to Montana, we absolutely must have the best aviation infrastructure possible," Sen. Max Baucus told the Billings Gazette last July prior to an airline summit held at Montana State University.
Regional economic development groups emphasize that businesses count on dependable and frequent flights to deliver both freight and passengers. "Reliable air service and access to that service remain important determinants of business location decisions," according to a July 2000 report of the Northeast-Midwest Institute and Northern Great Plains Initiative for Rural Development (NGPIRD), a group concentrating on rural development in Minnesota, Nebraska, North Dakota, South Dakota, Iowa, Manitoba and Saskatchewan.
In an e-commerce economy, where inventory management is an increasingly critical business tool, companies rely on fast, reliable shipping, and air freight is an essential component of the product delivery system, said Jerry Nagel, president of NGPIRD. "Fed Ex and UPS are serving the region well, but we have concerns about access to air cargo [in the future]," Nagel said. "As companies move to greater time sensitivity ... depending on just-in-time delivery ... we want to make sure that [air service] is maintained at that high level. Businesses in our region increasingly depend on even more timely air cargo."
Development of good regional airports is critical to ensuring that the Upper Midwest not remain "fly-over" country when businesses decide where to locate. "We are not the crossroads of the nation," noted Phil Scherer, executive director of the Transportation Development Association of Wisconsin. "If we want to compete for business and industry, we're going to have to offset that geographic disadvantage with a better-than-average air transportation system. If you want to attract an industry, they're going to say 'what kind of airport do you have? how long is your runway? what are your NavAids [navigational aids]?'"
Rice Lake Regional Airport in Wisconsin's Barron County is a case in point. Built in 1995 to serve local businesses, the airport has exceeded projections "on everything from fuel sales and hangar rent to freight shipped," according to Stu Durkee, chair of the airport commission, who says that growth in demand is pushing them to extend the runway next year and possibly install a full instrument landing system. Demand comes from a variety of industries in the region: an industrial scale company, a drill bit manufacturer, a large cheese factory, a turkey operation, a window screen maker and others.
"Parker Hannifin [an industrial coupling maker] came pretty much as a direct result of the airport," Durkee said. "The others were here, yes, but they've expanded because of us. Rice Lake Weighing, for example, went from 125 employees to 500." An analysis by the Wisconsin Department of Transportation (DOT) provides a more modest, but still impressive estimate of the airport's total economic impact: 184 full-time jobs and $2,346,900 in aggregate personal income, counting both direct effects at the airport and indirect effects in the larger community. It's always difficult to measure total impact, but the Wisconsin DOT estimate credits the airport with substantial stimulus on the local area's overall economic output.
Passenger flights
While freight is part of the regional airport picture, airlines also carry live bodies. Or hope to. Just south of Rice Lake in Wisconsin is the Chippewa Valley Regional Airport, a much larger facility than Rice Lake Regional, that can land 727s, DC-9s and military transports. But passenger growth is low and rising very slowly: Projections for 2000 passenger boardings are barely 2 percent higher than 1997 boardings, despite substantial population and business growth in the region. "This airport is a diamond in the rough," said airport manager Jerry Thiele. "There's a lot of opportunity." Thiele argued that his airport is the "front door of the community," pointing out that Hutchinson Technology, Silicon Graphics and other high-tech companies located there send their executives and sales staff through the airport, and that nonbusiness travel is also a source of potential growth.
In contrast to Chippewa's slow growth, Sioux Falls Regional Airport projects boardings over 4 percent higher in 2000 than in 1997, and is looking at expanding terminal capacity. The airport is served by three major airlines and three regional carriers, but competes for passengers with Omaha, Sioux City, Iowa, and Minneapolis.
Tourism, health, forests and agriculture
In many areas of the Ninth District, regional airports are critical to tourism. For tourists, just-in-time delivery is not the issue, but airline seats and reasonable fares are. If travelers can't find a seat or fares are too high, they'll simply pick another destination, noted Michele Reese, vice president at Winter Sports Inc., the corporate wing of Big Mountain Ski and Summer Resort in Whitefish, Mont. Reese said that higher air prices can be a "real limitation to how much we can grow" but the greater obstacle is too little "lift"-too few airline seats allocated to small markets. "It can take three weeks to get a seat on an airplane here," Reese said, "and heaven forbid if you miss your plane." Ticket prices and availability affect small tourist resorts in particular, but Reese argued that "it's bigger than little towns. It's a national challenge," since airlines allocate lift according to national market forces.
Transportation analysts point out that local airports also play important but less-noticed roles in other sectors of the economy. In health care, for example, airports are used for medical evacuation to metropolitan hospitals and flying in physicians for routine or emergency treatment. Airports are also used in forest management, to fight fires like those raging through Montana this year, and in agriculture, as bases for crop sprayers.
Obstacles to airport survival
Regardless of the actual and potential roles for local airports, obstacles—many of which are rooted in the economics and regulation of air transport—have plagued their survival.
One problem is that passengers vote with their feet. Rather than pay somewhat higher local prices, they'll drive to larger airports to take advantage of discount fares or better connections, a phenomenon called "leakage" in the airport industry. South Dakota's Aberdeen Regional Airport, served only by Mesaba Aviation operating as Northwest Airlink, has lost passenger traffic to Sioux Falls in recent years because fares are lower there and passengers are willing to drive the 200 miles. Similar struggles affect airports throughout the region. North Dakota's four major airports have experienced steady growth over the last year, said Gary Ness, director of the state aeronautics commission, but smaller airports in Williston, Jamestown, Devils Lake and Dickinson continue to struggle as passengers go elsewhere to catch their flights. "If you do a ticket poll and more than 50 percent of tickets sold in a community are boarded elsewhere, then I don't think that community is serious about support of the air service provided to them," Ness said.
But it's a two-way street: Airlines at regional airports sometimes lack the dependability that passengers demand. "There is a small disease in the regional airline business called reliability," according to Ness. "They just don't show up in time, they're late. It isn't just one carrier. It's the same story everywhere."
Reflecting on airline service problems in Huron, airport manager Cooper observed, "If you could bring in good reliable air service today, we could be up to 10,000 [passenger boardings] in two years."
Part of the reliability problem is a severe pilot shortage nationally. With growth in air travel and a mandatory pilot retirement age of 60, the major U.S. airlines are scrambling to fill their cockpits by poaching flight crews from regional airlines. Some regional carriers lost as many as 40 percent of their pilots in 1999, according to the Wall Street Journal. Service to Brookings' airport in South Dakota, for example, was suspended last year due to the pilot shortage.
And as airlines decide where to allocate their scarce resources, smaller markets may lose out. In July, Northwest Airlines announced it would cancel direct flights between Duluth and Detroit as of Sept. 1 because they weren't profitable, with just 40 percent of seats filled during the past year. City officials resurrected a local air service committee and met with the airline in August to maintain, in the words of a local newspaper, "Duluth's tenuous air service."
Duluth isn't the first town to face airline cutbacks due to insufficient demand. But some argue that the airlines themselves don't always play fair. The federal Aviation Investment and Reform Act for the 21st Century (AIR-21), signed into law on April 5, 2000, orders the Secretary of Transportation to "review the marketing practices of air carriers that may inhibit the availability of quality, affordable air transportation services to small- and medium-sized communities" and to consider issuing regulations that address the problem.
Practices considered inhibitory: computer reservation systems that don't display all airports, forcing customers to fly to hubs, not spokes; gate arrangements at airports that exclude small carriers; and code-sharing partnerships between airlines that limit connections to other airlines. Some air carriers also have been accused of using predatory pricing practices. In Montana last summer, according to the Billings Gazette, United Airlines faced criticism for low-balling Frontier Airlines, pushing them out of the market, and then raising their fares.
Ironically, government regulations may add to the airport problem. This June, for example, the Federal Aeronautics Administration (FAA) announced a proposal to extend its authority—and safety requirements—to airports with scheduled service by planes with 10 to 30 seats, a proposal that would cost airports about $1.9 million initially and $1.2 million annually thereafter. Other recently revised FAA safety standards for all airports will cost $3.5 million initially and $6 million recurring annually, costs that hit small airports hardest.
The future
Faced with these challenges, the fate of regional airports is far from certain. Will they go the way of corner grocery stores, and, equally important, should they? Are they simply inefficient suppliers that don't meet a real need? And what are the potential solutions to their troubles? The future—to be explored in the January 2001 fedgazette—will include the role of government subsidies, local initiatives and commercial/technological innovations that may shape the direction of air transport in coming decades.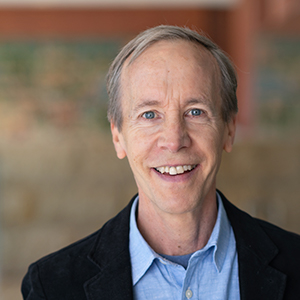 Douglas Clement
Senior Writer
Douglas Clement was a managing editor at the Minneapolis Fed, where he wrote about research conducted by economists and other scholars associated with the Minneapolis Fed and interviewed prominent economists.