The 'big drink' a few swallows short
At 32,000 square miles, Lake Superior is the world's largest freshwater lake by surface area, and third largest by volume. It's the size of Maine and holds 10 percent of the world's fresh water—the equivalent of all the other Great Lakes combined, plus three additional Lake Eries.
For perspective, picture a one-gallon milk jug; you would need three quadrillion (that's a 3 with 15 zeroes behind it) of them to fill up Lake Superior.
Yet believe it or not, the lake is low on water. In March of this year, the level of Lake Superior reached 600.72 feet (above sea level), little more than a foot shy of the record low of 599.48 feet set in April 1926.
With all that water, one might think that it has a few gallons to spare on the margins. In fact, just three short years ago, water levels for all the Great Lakes reached record or near-record highs. The subsequent loss of water is being attributed to natural cycles of the lakes, brought on partly by changes in the weather, including below-average snowfall (drainage from which contributes significantly to lake levels) and year-round higher temperatures (which fosters faster evaporation).
Aside from pithy anecdotes, however, unusually low water levels throughout the Great Lakes can have serious ramifications for those who depend on the lakes for commercial activity. For example, low water impacted about half of all commercial marinas last year, according to an April study at Michigan State University, and one of four conducted unscheduled dredging in hopes of remedying the situation. The report estimated that low water cost Michigan's commercial marinas more than $11 million in revenue last year.
But nowhere are the effects of low water more obvious than in shipping. Roughly 160 million tons of cargo are exported annually to other states and countries via the Great Lakes. One-fourth of that total comes from the port of Duluth, Minn., the busiest port on the Great Lakes. Oceangoing vessels must traverse 2,343 miles from Duluth to get to the Atlantic Ocean, including 745 miles of dredged channels.
Total tonnage through the port had not been adversely affected by low water until this year, according to Ray Skelton, environmental and government affairs director for the Duluth Seaway Port Authority. The port's tonnage had risen each of the last three years, Skelton said, but that trend would not continue this year if low water levels persist "for a measurable amount of time."
Despite warmer weather that has extended the shipping season, Duluth's year-to-date tonnage was "lagging just a tad" compared with last year, he said. Data from the port authority show cargo tonnage at the end of April was down about 150,000 tons (3.3 percent) despite seeing slightly higher ship traffic.
Skelton said ships are "giving up considerable draft" because of lower water levels. For example, 1,000-foot "variable draft" ships—those with cargo heavy enough to influence its running depth-lose 270 tons of cargo for every inch of immersion a ship loses to low water, he said.
Freighters also have to load according to the lowest water level on a scheduled route, which means that even lower water in Lake Michigan and other parts of the Great Lakes affects vessels originating from Lake Superior ports. Earlier this spring, some ships were forced to run up to 18 inches light, Skelton said.
Commerce is affected in other ways as well. Power companies that rely on adequate water levels have been running under capacity. Supplying 21,000 people with power on the Upper Peninsula of Michigan, the Edison Sault Electric plant is putting out 5 percent to 10 percent less energy than their maximum potential, according to local reports.
A bill by Rep. Scott Shackleton, who represents the eastern third of the Upper Peninsula (U.P.) of Michigan, is seeking $20 million for emergency dredging at commercial marinas. It would provide low-interest loans of up to $75,000 to marina owners.
The tourism industry is expecting mixed consequences from low water levels. Tony Schomin, director of recreation for Escanaba, Mich., said that large sandy beaches now are plentiful, and new areas for shore fishing have become accessible.
On the down side, launch services need to be extended. Boaters also have to be especially careful because invisible underwater hazards, previously innocuous, now pose a threat to boaters, Schomin said, adding that a whole generation of boaters has never experienced the cyclical low water. One marina reported a 35 percent to 40 percent increase in boat propeller repairs last summer.
Elizabeth Tietz, fedgazette intern, contributed to this article.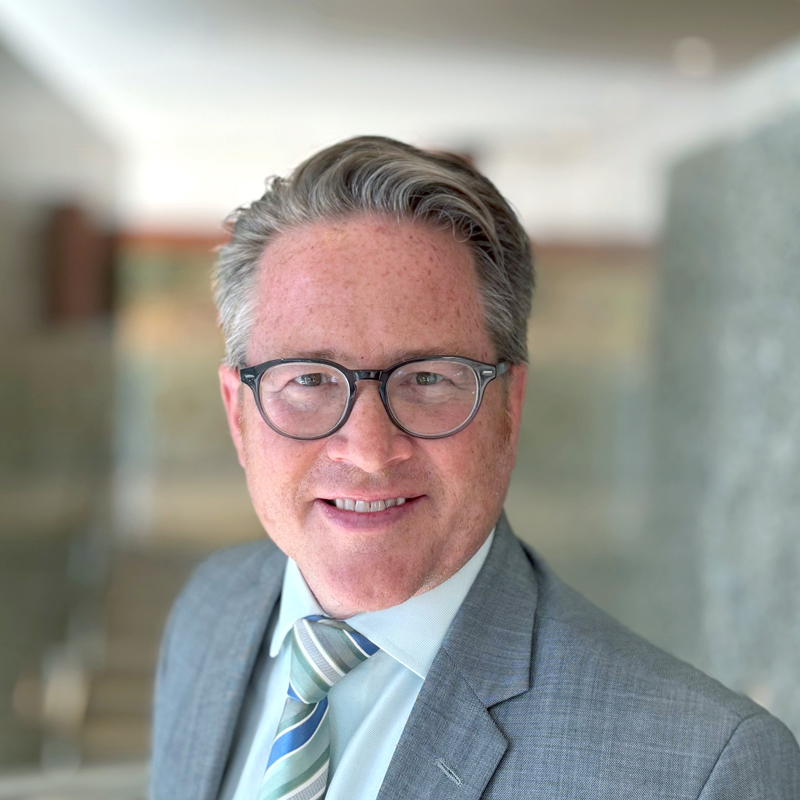 Request as a speaker
Ron Wirtz
Editor, fedgazette
Ron Wirtz is a Minneapolis Fed regional outreach director. Ron tracks current business conditions, with a focus on employment and wages, construction, real estate, consumer spending, and tourism. In this role, he networks with businesses in the Bank's six-state region and gives frequent speeches on economic conditions. Follow him on Twitter @RonWirtz.