Considering the alternatives
It's no news to anyone that energy prices have soared over the past year. Oil is up, natural gas is way up, gasoline may reach $2 a gallon this summer, and you may be paying a lot more for electricity than you used to.
With conventional fuels so expensive, energy producers and users are responding as people always do when prices rise: They look for alternatives. And in this case, those alternatives run the gamut from high-tech solar panels to your basic cow manure. People are even considering—gasp—conservation. In the Ninth District, where hardscrabble necessity has always been the generous mother of invention, there is a wide range of alternative energy initiatives. Here is a sampling:
Biomass
Anything that is, could have been, or used to be a plant, but is now being burned to produce energy can be considered a biomass fuel. Trees, seeds and manure all qualify.
In St. Peter, Minn., Energy Performance Systems recently signed a contract with Xcel Energy to build a 50-megawatt power plant that will burn whole, fast-growing poplar trees.

Ravalli County in Montana is looking into a biomass electricity generator that would use thickets of thin, nonmarketable trees and small scrap left over from timber operations. A citizens group in Missoula is exploring similar options on school trust lands.

A $52 million power plant fueled by 275,000 tons of waste wood annually is planned for downtown St. Paul. The plant, touted as the largest biomass-fired district-energy system in the country, will provide both heat and electricity.

In April, the University of North Dakota, Grand Forks, tested a biomass "co-firing" scheme, adding sunflower hulls to the coal in a university steam boiler. A similar test planned at the State Penitentiary in Bismarck will mix wood chip waste with coal to produce both heat and electricity.

The Barnesville School District in Minnesota has saved about 20 percent on its heating bills by burning sugar beet seed screenings and sunflower hulls in furnaces at two school buildings. The seeds are a waste product from nearby American Crystal Sugar Co., and the sunflower hulls are purchased as pellets from a Mapleton, N.D., company.

The NEO unit of Minneapolis-based NRG Energy taps methane from 32 landfills nationwide—two of them in the Twin Cities—enough to power 100,000 homes, according to the company. There are currently about 300 landfill gas utilization projects in the United States, and the Environmental Protection Agency has identified another 600 potential sites.

Several energy projects use, or plan to use, cow and pig manure to produce methane, heat and electricity (see "Cleaning up"). Manure from about 400 cows or 4,400 pigs is needed to power a 40-kilowatt generator.

A British firm is building a $100 million turkey manure and alfalfa burning plant in Benson, Minn., that will generate 50 megawatts and begin operation in 2002.

American Energy Systems in Hutchinson, Minn., expects to sell 5,000 corn-burning home furnaces in 2001, up from 1,000 last year, and is negotiating with manufacturers to build as many as 50,000 units. The company estimates that burning corn (at about $3 per million BTU) is half as expensive as fuel oil and a seventh the cost of electricity.
Wind power
Wind power has taken off in the Ninth District since the topic was covered at length in the January 2001 fedgazette.
In April, Northern Alternative Energy dedicated the first utility-scale wind turbine in the Twin Cities area, a 213-foot high turbine in Elk River that will generate enough electricity for 120 homes. Northern Alternative entered a contract with Xcel Energy this year to provide about 130 megawatts of wind power to the utility.

Also in April, Xcel selected Chanarambie Power Partners to develop another 80 megawatts of wind power in Pipestone and Murray counties in Minnesota.

In South Dakota, Clipper Windpower announced plans in April to build 133 turbines in Hutchinson, Turner and Yankton counties, to be placed in a 22-mile line and capable of producing 200 megawatts. Up to 2,000 wind turbines that would produce 3,000 megawatts are envisioned—mostly in Jerauld, Hand and Hyde counties.

By the end of 2002, California developers hope to build as many as 50 windmills just north of Velva, N.D., one of the state's windiest locations. And the state's Minnkota utility is currently erecting a 300-foot turbine near Oriska.

West Fargo's DMI, formerly a sugar beet machinery manufacturer, built 14 wind turbine towers in 1999, expects to ship 150 in 2001 and guesses it will build about 300 in 2002.

To address a lack of transmission capacity, a $4.5 million initiative announced by Minnesota's McKnight Foundation will look at issues surrounding the building of power lines and explore the capacity of wind power to generate rural jobs.

Montana has relatively little wind power, but a new law encourages more by extending the state's current wind energy tax credit from seven to 15 years for wind farms based on Indian reservations. The Fort Peck tribe recently completed a feasibility study for a 200-megawatt wind farm in northeastern Montana, and the Blackfeet Indian Reservation is planning to provide 22.8 megawatts to the grid by late in 2002.
Geothermal
Geothermal technology uses pumps and closed-loop pipes buried in the ground to extract heat from the earth in the winter and return it in the summer, providing year-round low-cost heating and cooling.
Geothermal heating is gaining attention in North Dakota, according to the Capital Electric Cooperative in Bismarck, which has installed about 100 residential systems in the area as well as several business units.

In Minnesota, sophisticated heat pump systems have been installed in the elementary school in Onamia, as well as in homes near Princeton.

The Phillips Eco-Enterprise Center in Minneapolis heats and cools its 24,000-square-foot facility with a computer-controlled geothermal system, which helps cut monthly energy bills from $2,500 to $1,000.
Not easy being green
None of these technologies is revolutionary—some are quite ancient. But they're all getting serious consideration, and many have attracted significant funding. District state and local policymakers have encouraged development of many of these alternative energies with a mix of mandates, subsidies and simple jawboning.
But the same strong market signals that have brought renewed attention to alternative energies are also calling new resources into development of conventional energy sources. Power companies have announced 90,000 megawatts of additional electricity generating capacity in the next 18 months. Natural gas companies increased pipeline additions by 115 percent this year and are planning a multibillion-dollar pipeline from Alaska. Oil companies are feverishly adding new rigs and enhancing refining capacity, and coal mines are desperately seeking miners.
Wholly independent of presidential policies to address the "energy crisis," the industry is evidently reacting to climbing energy prices by building greater capacity. The industry read the opposite signals in the late 1980s and early 1990s, when low oil and natural gas prices led to little exploration, few pipelines and modest refining capacity. Then demand expanded far beyond projections, as the economy grew faster than anyone expected.
The Department of Energy projects that American consumption of energy from renewable sources will increase 26 percent by 2020, but the renewable share of the total energy consumption pie will actually decline slightly, from 6.9 percent to 6.5 percent, as natural gas and petroleum become still bigger sources of power.
In responding to the current energy shortage, policymakers may wish to ponder which of the alternative energy initiatives will remain economically attractive once new sources of conventional energies come on line and prices descend from their peaks. Then again, they might well decide that a diversity of energy sources provides a measure of stability and flexibility that's worth a few extra bucks.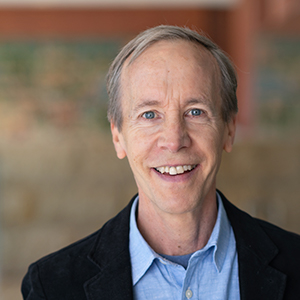 Douglas Clement
Senior Writer
Douglas Clement was a managing editor at the Minneapolis Fed, where he wrote about research conducted by economists and other scholars associated with the Minneapolis Fed and interviewed prominent economists.