It's a remnant straight out of a pastoral, Norman Rockwell-like painting: the windmill, used on farms in the past to pump water for humans and livestock. With an updated, sleek design more befitting a fashion house than a farm, today's version is not your mother's windmill in appearance or task, and thanks to technical evolution, wind turbines are beginning to produce the electricity environmentalists once dreamed possible.
Not everywhere, mind you, and not even very much yet. Wind generates "much less than 1 percent" of the nation's electricity needs, according to an industry source. While wind electricity has made significant strides in the last decade, obstacles like high comparative costs and lack of transmission capacity stand in the way of the industry reaching its market potential.
Nowhere is the potential for wind-generated electricity greater than in Ninth District states. Studies of regional wind patterns show that Great Plains states—roughly the Dakotas, Minnesota, Nebraska, Iowa and an eastern slice of Montana-hold "nearly 60 percent of all wind resources" in the nation, according to a report by the U.S. Department of Energy (DOE).
Wind potential and electricity reality, however, are still distant cousins in many states. Of Ninth District states, Minnesota is the only one that generates a significant amount of wind electricity. Most of it comes from Buffalo Ridge, a 100-mile-long glacial ridge running through southwest Minnesota and spilling its edges into both South Dakota and Iowa. Home to over 400 wind turbines, enthusiasts have dubbed it "Energy Alley."
As of the fall of 1999, Minnesota was second only to California in wind production, cranking out about 1.5 percent of the state's total electricity use. Since 1988, the amount of wind electricity in Minnesota has jumped nearly sevenfold to about 290 megawatts—enough to power 100,000 homes for a year, according to the state Department of Commerce, and another 160 megawatts are in the works.
North Dakota has the largest wind resource of any state in the nation, according to a study by the American Wind Energy Association (AWEA), with the potential to power a third of the nation. The problem is, the state has only five small-scale wind projects that together generate less than a half-megawatt of electricity—power for little more than 100 homes.
Despite being ranked in the top five for wind energy potential by an industry group, neither Montana nor South Dakota produces any wind electricity, save for a few windmills providing power to individual farms and homes.
Kick-start to a market: Incentives and mandates
Changes are afoot. In Montana, the Blackfoot Tribe expects to have a 20-megawatt wind farm online in the north-central part of the state by the end of 2001, according to a state official. Several large-scale projects are being investigated in South Dakota, including a proposal by a California-based wind company that could dwarf any existing wind farm by a factor of 20.
Energy Unlimited of suburban Philadelphia is hoping to tap North Dakota's potential. The company is developing the state's first utility-scale wind development—a 25-megawatt project in Edgeley—and recently bid on an 80-megawatt project in the Cooperstown area. According to Robert Markee, the company's director of marketing, "The wind resource in North Dakota is one of the highest and most robust of anywhere in the country."
But neighboring states will have to work double overtime to close the wind gap with Minnesota, whose prominence in the wind market is largely the result of very deliberate actions by the state.
"Minnesota has taken a very aggressive position" in encouraging wind electricity, said John Dunlop, regional manager of AWEA. For example, the state offers a cache of incentives—upwards of 10—encouraging both large and small wind projects. Dunlop said the state's involvement in wind electricity "has been a long, steady process."
Nearly two decades ago, the state conducted a wind resource assessment to gauge market opportunities. Then in the early 1990s, a flurry of policy moves provided property tax and sales exemptions for wind projects and required utilities to explore renewable options in any plans for expansion.
All of this preceded a landmark piece of legislation in 1994 involving Northern States Power (now Xcel Energy), "which really jumped things off," Dunlop said. That year, the Minnesota Legislature required the company to either build or contract for 425 megawatts of wind electricity by the end of year 2002 in exchange for allowing the company to store spent nuclear fuel at its Prairie Island facility. Five years later, the state's Public Utilities Commission tacked on another 400 megawatts by 2012, although this requirement only stands if wind is the least-cost option.
Two federal production subsidies have also played an important role in getting the wind industry to its current spot. One program provides a tax credit of 1.7 cents per kilowatt-hour (kwh) for any taxable electricity producer; a second program provides a direct payment of 1.5 cents per kwh of wind electricity for nontaxable entities like municipal utilities.
Blue light special: Dropping prices, other benefits
While subsidies are helpful in making wind electricity price competitive, the industry has come a long way in getting a handle on its production costs. Over the last two decades wind costs have fallen about 90 percent to 4 cents to 6 cents per kwh (some estimates put it even lower), not including various state and federal subsidies. That compares with about 2 cents to 3 cents per kwh for traditional sources, depending on the source type and other factors.
Some in the industry believe that continued improvements in design, installation and technical aspects will eventually make wind competitive sans subsidies. "We're striving very hard so we don't have to offer [wind electricity] at a premium," said Markee of Energy Unlimited.
Most utilities are taking a wait-and-see approach to wind prices. "You tell me what the price of natural gas is going to be, and I'll tell you" how competitive wind electricity is likely to be, said Christopher Reed, director of energy services and marketing for Moorhead (Minn.) Public Service, which currently operates a 750-kilowatt turbine and expects to add a second in the coming year. If natural gas prices stay high, "wind is going to look pretty sweet," Reed said.
Wind electricity is not without problems. For starters, "wind doesn't blow all the time," said Rick Halet, principal engineer for the peaking and renewables department at Xcel Energy. "It definitely has a place in the resource mix ... [but] you can't directly replace conventional plants" because of wind's intermittent generating capacity, which requires a supplemental power source during lulls. In fact, Xcel's most recent competitive bid for new capacity was awarded to a project that combined wind turbines and natural gas, Halet said.
To have a significant impact on electricity generation, "big developers want to develop hundreds and hundreds of megawatts," which would scatter hundreds of turbines across the visible horizon, said Georgia Brensdal, energy program manager for the Montana Department of Environmental Quality. Where some see clean power, others see visual and aesthetic pollution. "People want to look at mountains. They don't want to look at turbines," Brensdal said.
But wind electricity does offer some local benefits. For starters, landowners typically receive $2,500 to $3,500 per year for siting a state-of-the-art turbine, according to Markee, and concentrations of turbines can bring good paying jobs to the local economy.
Wind market seeing, pricing green
"What really charges me is the consumer interest" in wind electricity, Markee said. "That's going to pull the market."
Consumers have long been interested in wind energy, but it's not yet obvious whether the public's support can and will turn into paying customers. Because wind is still not on par with traditional sources in terms of cost, consumers interested in buying wind electricity—so-called "green-pricing" programs—have to pay a premium to cover that cost gap. Such programs also require a presubscribed base—residents or businesses committing to a fixed amount of wind electricity at a premium price—before wind turbines are erected to serve customers.
In a review of green-pricing programs, the National Renewable Energy Laboratory (NREL, a research arm of the DOE) found the median premium was 2.5 cents per kwh, which would add about $20 to the electricity bill of an average household powered exclusively by wind (the typical subscriber, however, continues to buy some power from conventional sources as well).
Currently, there are more than 80 active or planned green-pricing programs in 28 states, according to NREL. At least 11 planned or active green-pricing programs are in Ninth District states: seven in Minnesota and one each in Montana, North Dakota, South Dakota and Wisconsin. Each project is under 2 megawatts in size and serves between a few hundred and 1,500 customers, most of whom continue to get some electricity from traditional sources. According to available data, each green-pricing program in the district is charging (or expecting to charge upon start-up) a premium of between 1 cent and 5 cents per kwh of wind electricity.
In many cases, it has not been hard to find small pockets of customers willing to pay a premium for wind electricity. Thanks to participation from 27 of its 29 member cooperatives, Great River Energy managed to sell 4,500 wind "blocks" (100 kwh each) from a 1.3-megawatt project near Chandler, Minn., "within five or six months," according to Tim Seck, the company's environmental project leader. Subscribers paid a premium of 1.5 cents per kwh and the company is "looking to put up another two to four megawatts" of wind generation in the future, Seck said.
Moorhead Public Service garnered the necessary 425 subscribers to its first green-pricing program in 1998 in just two and a half weeks, according to Reed, and recently filled a second offering in less than a month.
After conducting surveys with its urban and rural customers, East River Electric Power Cooperative in Madison, S.D., started marketing a green-pricing program last April with a premium of 3 cents per kwh. As of November, the company was "about two-thirds of the way" to the goal of 2,000 wind blocks and hopes to be online with 1 megawatt next year, said Dan Ziebarth, a company draftsman and engineering aide. "We feel real good about it."
Transmission: All revved up and no place to go
Regardless of consumer demand, wind electricity ultimately faces the same critical constraint of its more traditional energy peers: lack of transmission capacity. Until the problem is rectified-not an easy proposition—the only thing blowing in the wind in many states will be hair and hats.
Transmission is a big reason why the wind market in the Dakotas and Montana hasn't developed in the first place. Kim Christianson of the North Dakota Energy Office said there was a "very significant constraint on the transmission grid going east" to heavy-load areas of Chicago and Milwaukee, he said. "Without transmission constraint, we'd see a boom in [wind] activity."
Compounding the problem in the Dakotas and Montana is the fact that all are net energy exporters, and any increase in local demand can easily be met by existing conventional plants. Any additional generation added by wind turbines would have to find out-of-state markets, Christianson said.
Minnesota is also bumping up against a transmission ceiling. Halet said NSP's first wind projects on Buffalo Ridge had plenty of wind resource "and the wires to get it to the customer." But transmission there is now at capacity, and no new projects of any size will take place until that capacity is expanded, he said.
[For additional discussion on electricity transmission issues in the Ninth District, see Pulling the plug on electricity deregulation? and Status of Electricity Deregulation in Ninth District States]
Transmission problems are one reason why Minnesota is promoting small-scale, "dispersed" wind projects, said Linda Taylor, deputy commissioner of the Minnesota Department of Commerce.
These developments are typically 2 megawatts or less in output and can take advantage of small pockets of available transmission capacity. The state is helping by giving these smaller wind projects a production incentive of 1.5 cent per kwh. Taylor said such assistance was necessary for now, but she believed the industry was finally running with the wind at its back.
"I've never seen this widespread [consumer] support before," Taylor said, "It's way beyond the geeky types saying, 'We gotta do this.'"
Ready wind references
1,000 kilowatts = 1 megawatt.

A wind turbine is typically 750 kilowatts to 1,000 kilowatts (1 megawatt) in capacity, with costs running roughly $700,000 to $1 million.

Support towers for wind turbines can reach 200 feet in the air, with turbine blades spanning 80 feet tip to tip.

A 1-megawatt wind turbine can generate enough electricity to power about 300 to 400 homes annually.

An average household consumes 700 to 800 kilowatt-hours a month.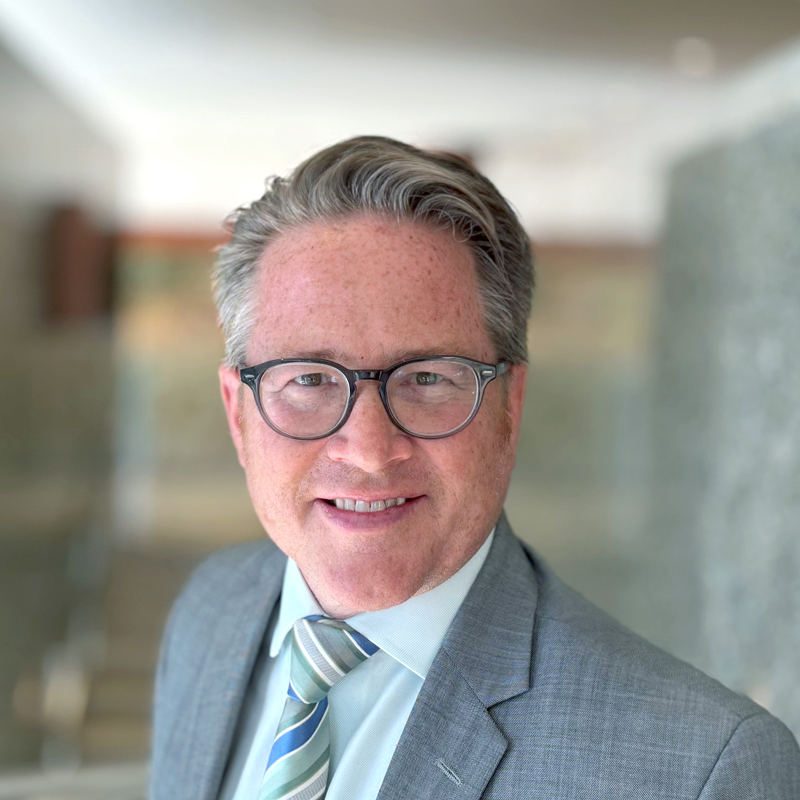 Request as a speaker
Ron Wirtz
Editor, fedgazette
Ron Wirtz is a Minneapolis Fed regional outreach director. Ron tracks current business conditions, with a focus on employment and wages, construction, real estate, consumer spending, and tourism. In this role, he networks with businesses in the Bank's six-state region and gives frequent speeches on economic conditions. Follow him on Twitter @RonWirtz.