Data don't tell the whole story
As with most any data effort involving simple rank ordering, certain caveats accompany the final results.
On paper, for example, a handful of high-performing counties appear better off than an on-the-ground view might suggest. For example, a number of counties with Native American reservations saw significant improvement in population and per capita income, suggesting that conditions are improving on reservations and in their host counties. But conditions in 1990 were so poor in some counties with reservations that modest nominal change often translated into strong percentage gains for those counties.
Shannon County, S.D., is a good example. Home to the Pine Ridge Reservation and the Oglala Sioux Tribe, Shannon ranked high among other rural counties in both population and per capita income growth. Yet it is known as one of the poorest places in the nation—a fact then-President Bill Clinton emphasized in a visit there several years ago to promote new federal programs.
The county saw its population increase by 26 percent, second best among all counties in South Dakota, and per capita income grew a robust 77 percent. But the data can be spun the other way as well. Per capita income was still below $12,000.
A closer look at government data collection in counties with reservations finds other problems as well. For example, "official" unemployment stands at 10 percent. But such figures include only those who are not employed but still looking for work.
Numerous calls for comment from Oglala Sioux tribal officials were not returned. But one source with another South Dakota tribe pointed out that "so many of our people have never worked," while other tribal members last held a job several years ago and have exhausted their unemployment benefits and are thus not counted as unemployed. Some sources put the level of nonworking adults in Pine Ridge at 75 percent or more.
Even population gains might not be what they seem. In some cases, a growing reservation population is the result of changes in federal welfare programs, particularly the introduction of benefit time limits, the tribal source said. Without dependable welfare assistance like food stamps, many people returned to families on the reservation for support.
Census results also have a built-in time lag. The two years since the 2000 census have made a world of difference in the outlook for Stillwater County, the only county in Montana that managed to rank among the top 30 percent of rural counties for growth in both population and per capita income. During the 1990s, Stillwater saw its population jump 25 percent and its per capita income leap 70 percent.
Stillwater's economy is dominated by the Stillwater Mining Co., which has the only palladium-platinum mine in the country. In 1997, total wages for mining in this county were about half of all wages earned in Stillwater County in 1997. Average mining wages in the county that year were $47,300—better than twice the state average for all wages, according to the Montana Department of Labor.
But Stillwater's shine started fading shortly after the 2000 census. Palladium prices dropped down a mine shaft in 2001, falling about 70 percent in the span of eight months. In response, the company scaled back planned expansions and laid off contract miners. Said one source with the Stillwater chamber, "People you go to church with are all of a sudden out of a job."
Webb Mandeville is the mayor of Columbus, population 1,748 and the seat of Stillwater County. He was reluctant to say that the future of the mine and county were duct-taped together, but acknowledged that "we probably would not be doing as well as we are without the mine." He added that the mine occupies better than 50 percent of the taxable land in the city.
Just a few short years ago, the housing market was red-hot. Mandeville estimated that one or two houses in Columbus might be on the market at one time, "and they didn't stay on the market very long," despite the fact that prices were said to be about 25 percent higher than other housing markets. Today, Mandeville estimated there are 30 houses on the market.
"There's a cloud, an aura of unrest," Mandeville said, but he remained optimistic. "People are still going to work. ... We were a town before the mine."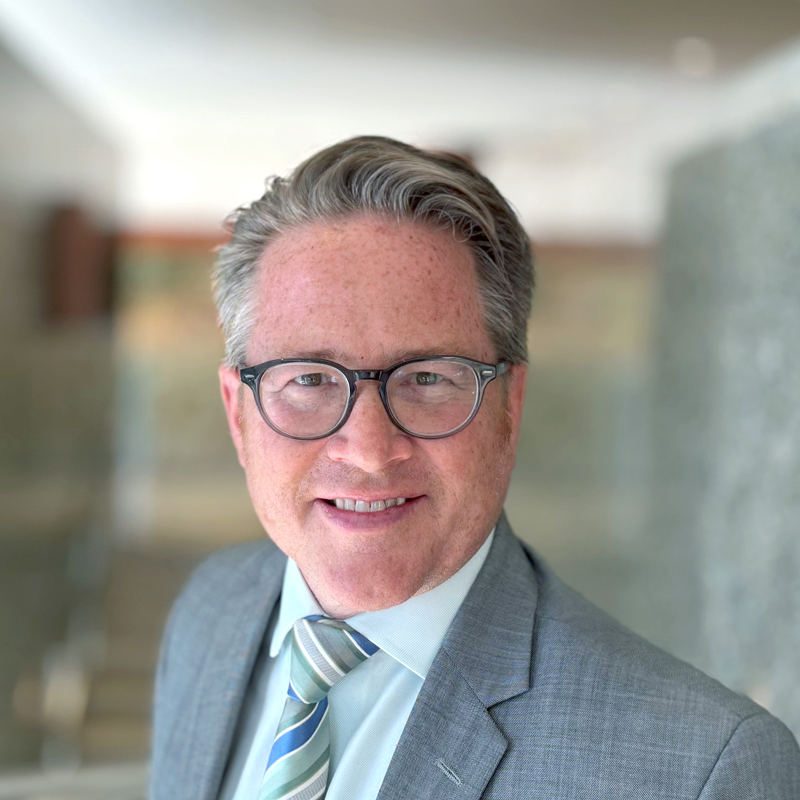 Ronald A. Wirtz
Editor, fedgazette
Ron Wirtz is a regional outreach director at the Federal Reserve Bank of Minneapolis. Ron's primary responsibilities involve tracking current business conditions, with a focus on employment and wages, along with sector-tracking in construction, real estate, consumer spending and tourism. In this role, Ron networks with local businesses in a six-state region, both in person and via various communication channels, and gathers other traditional and nontraditional sources of information to assess current business activity. Ron also gives customized speeches on regional economic activity, and handles advance planning for regular outreach trips to Ninth District communities by Bank President Neel Kashkari. Prior to this role, Ron was the long-time editor of the fedgazette, the Bank's regional business and economics publication, where he conducted research on such topics as employment trends, health care pricing and consolidation, housing, entrepreneurship, public pensions, income mobility, the Bakken oil boom and other topics.