Stand by your county, man
In the face of decades-long decline, some wonder whether the effort to save rural counties is a futile effort. Few of those doubters actually live in small rural towns, at least anymore.
Those left behind will continue to fight to save their community from sinking, regardless of how hard they have to bail. It's a pretty basic impulse, according to Ed Hogan, a geography professor and associate vice president for academic affairs at South Dakota State University.
"People want to protect what they value, and they value the community they grew up in ... and that's important," Hogan said.
According to John Fraser Hart, a University of Minnesota geographer, once a town gets to about 500—sometimes even less—it has the critical mass to sustain itself over time, even if those times are not particularly prosperous. "There are enough loves and lives in the community that they are not going to let it die."
Population is also relative. "A place of 250 people in South Dakota is a lot bigger than 250 people in Ohio," Hart said. "In Ohio, it's a pimple; in South Dakota it's the county seat."
Lemonade stand
Many people in declining rural counties hold out hope that things will turn around. In fact, some rural areas saw a positive rebound in the 1990s after having great difficulty in the 1980s "when a lot of places lost people and were on the skids," Hart said. "In the 1990s, there was a nice resurrection."
In Minnesota, 49 counties lost population in the 1980s; only 29 counties lost population the following decade. In South Dakota, 52 of 66 counties lost population in the 1980s; fewer than half lost population in the 1990s.
But for those still heading in the wrong direction, numerous sources said efforts to redirect a county's economic course depended on local leadership. "That local person really makes a difference. That's what it takes to make it successful," said Hogan from SDSU. "Government has to play a support role. They can't do the leadership."
Roger Olson, for one, has a plan for the small town of Chester, Mont., and it's roughly akin to turning lemons into lemonade.
Many longtime residents lament the fact that Chester "is turning into a retirement community," Olson said, adding that the only new business activity in town is a new nursing home. But he sees this as an opportunity—one of the few available to Chester these days. "My response is, 'Great, let's run with that,'" said Olson, who owns an insurance agency and heads the local chamber of commerce. "If that's what we're going to be, let's capitalize."
His reasoning is pretty simple. States like Florida and Arizona have prospered by attracting RVs full of retirees looking for sun. Montana might not have compatible weather year-round, but it has many other things to offer.
Olson said he was on the East Coast for several weeks in June, "and when people found out I was from Montana, everyone sat me down and asked me if it was as nice as everyone says." While in Pennsylvania, he "rubbed elbows" with 250,000 people at a single stock-car race—that's better than a quarter of Montana's entire population.
Olson likened Chester to the made-for-TV Mayberry. "We have exactly what they want. ... There is no crime here. There is no anything" that might deter people from coming, Olson said. "They want a place to retire and not worry about locking up their pickup."
Chester also offers a low cost of living. Olson said his 3,000-square-foot house—"one of the nicest houses in town"—would fetch probably less than $100,000 in the local housing market. Folks living off fixed investments can make their money go a long way in the state. "In Montana, $50,000 is a huge paycheck." And it would also be a boon to local service businesses, he added.
Many local residents are skeptical, quick to mention that retirees won't like the snow. Not a problem, in Olson's view. Retirees "are coming here to spend money. ... [They say] 'I'm coming here, build this house, buy that car,' and when it snows, let them go south."
But local folks are nervous about growth. "They don't want to see population growth. I don't want to deal with hordes of people either. But the reality is if we're going to survive that's exactly what we need," Olson said. "But we're 10 steps away from [accomplishing] that."
Brothers-in-arms, or brothers-with-arms?
Such efforts can be particularly daunting in lightly populated counties, where the county seat (like Chester) might not even hit four digits. Short of a dramatic shift in the farm economy, any real turnaround in rural counties will require small towns to band together to seek out nonfarm business growth, according to Jim Satterlee, former head of the Rural Sociology Department and the State Data Center at South Dakota State University.
At the request of Gov. Bill Janklow, Satterlee recently finished a yearlong tour of South Dakota. His task was to talk to communities "about the impact of out-migration" highlighted by the 2000 census, and how rural communities might start to rebuild themselves, he said. After visiting many dozens of communities and giving some 80 to 100 presentations, Satterlee has some deep impressions of the obstacles and opportunities in front of rural communities.
"Where I find farm stability is when you get in larger urban areas," Satterlee said, because spouses have better opportunities to find jobs themselves to supplement the household income, often bringing home health and other important work benefits.
If a county or town is not among the geographically lucky to have, or be located near, a regional center, Satterlee said, rural leaders have to broaden their definition of what constitutes a community. He envisions "counties becoming neighborhoods" in the community sense, because in rural counties "no one city can pull it off."
Without a critical mass of people—even if they have to come from 40 miles away—a community has little chance of offering decent health care and education or attracting new employers. But many towns are not inclined to such cooperative efforts—"It's slow in coming," Satterlee said—despite their common downward spiral. "Some are still fighting over who got the county seat back in the 1800s."
Even sports rivalries can be enough to keep communities from helping each other. "They'll fight if [one community] got kicked out of the district playoff 10 years ago [by a neighboring county]. ... Then there's the suspicion of, 'What are they going to do to us now?'" Satterlee said.
"Leadership is probably the key. Someone to say we've got something to salvage here," Satterlee said. Among young folks, "there is a great deal of interest in salvaging something. ... It's the parent generation that has that divisiveness."
Good leadership also starts with good local decisions, Satterlee said. "It's like the guy who drives 50 miles to save a dollar on a two-by-four. Then he goes to the coffee shop and complains that they lost the lumberyard in town."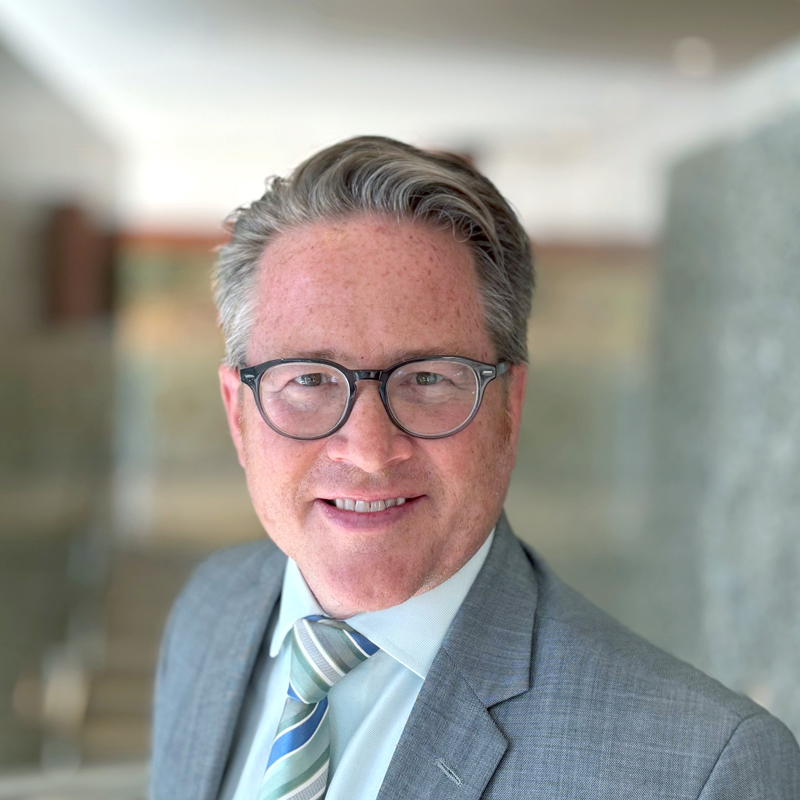 Request as a speaker
Ron Wirtz
Editor, fedgazette
Ron Wirtz is a Minneapolis Fed regional outreach director. Ron tracks current business conditions, with a focus on employment and wages, construction, real estate, consumer spending, and tourism. In this role, he networks with businesses in the Bank's six-state region and gives frequent speeches on economic conditions. Follow him on Twitter @RonWirtz.