Strength in hidden numbers
When Stream International was eye-spying locations for a new call center a couple of years ago, it decided on Kalispell, Mont. Although unemployment in Flathead County was higher than state and national averages, Stream was nonetheless hoping to hire as many as 1,000 workers over time in an area boasting a civilian workforce of under 40,000.
The firm's original employment projection was to hire 500 people over three years, starting in April 2000. "We did that in the first three months," said a company recruiter, who asked not to be named, and the firm currently has about 750 employees. While a labor shortage is on the lips of many in the state, an official at the Montana Department of Labor and Industry noted, "we didn't hear [Stream] complain" about having enough applicants to choose from.
In fact, it's a common story, even in very tight labor markets. Two years ago, a new call center looking for workers and paying $10 to $14 an hour in Huron, S.D., was "overwhelmed" with applications. The company originally planned to hire 300 workers within five years, but was already at 225 after two years, despite a local unemployment rate typically under 4 percent.
In Devils Lake, N.D., a local farm equipment manufacturer was looking to add up to 15 new workers in positions paying $10 to $15 an hour. "They never had to advertise" to fill those positions, according to Jim Dahlen, executive director of the Forward Devils Lake Area Development Corp. Despite a local unemployment rate of about 3.5 percent, a new company paying decent wages in Devils Lake doesn't have to look far for interested workers.
"We find that [to be the case] time after time if we bring in a company that pays well," Dahlen said. "In our community, we don't have a labor shortage, we have labor underemployment."
Will work for different job
The recession in some parts of the district has made the labor shortage seem like a distant memory. Earlier this year, half of all Wisconsin counties had unemployment rates of more than 8.3 percent, including most of the counties that lie in the Ninth District.
But despite the recession, labor shortages are still a major concern for many businesses and regions throughout the Ninth District (see article, "Mr. Recession, meet Mr. Labor Shortage" in the May fedgazette). And as businesses and communities are becoming more accustomed to the labor shortage, so too are they discovering that low unemployment masks true labor availability in many markets.
Many employers can still find the employees they need, and by the carload in some places, even where the unemployment rate gives the impression that few are available. In most cases, these workers come from other employers. Such workers are typically underemployed or are skill mismatched in their current job.
The underemployed are those with more skills than required for the job and those working part-time involuntarily because full-time work is not available. (Some studies include other traits that qualify a worker as underemployed—like wage or job dissatisfaction—that were not generally considered in this analysis.)
Skill mismatches occur when workers are employed in a job or occupation different than the one they have trained for or have skills that don't align with new job opportunities being created. One Montana contact said there was a skill mismatch among many unemployed workers in the southwestern part of the state because they have not adjusted their work skills "as the Montana economy transitions out of a natural resource economy."
The Bismarck-Mandan region is seeing the labor trifecta of low unemployment, worker shortages (for both low- and high-skill jobs) and underemployment, according to a survey last year of area residents and employers. With an annual unemployment rate of less than 3 percent in the region for several years running, the survey found that employers were having difficulty recruiting high-skill workers like engineers and experienced managers.
But employers were also having trouble filling spots for customer service reps, unskilled manufacturing laborers and health care support staff. They also reported high demand for many low-skill occupations for the upcoming year. At the same time, 15 percent of workers reported being underemployed. Almost two of five adult workers have bachelor's or advanced degrees, and another 40 percent have some education or training beyond high school.
As if on cue, close to half of the employers said it was "common" for them to receive applications from people with higher education levels than what an advertised position requires. "The area has a low unemployment rate compared to the rest of the country, but employers can find qualified employees in many occupations at prevailing wage and salary levels," the report concluded.
Whip cream or sprinkles, Caesar?
When a college graduate in English settles for a job in a coffee shop, that person is generally considered to be both underemployed (the job does not require a college education) and skill mismatched (because the college degree was supposed to lead to a job in the publishing industry, not retail sales).
When long-term unemployment is high, people are happy to have a job, even if they aren't particularly excited about the one they have. But when unemployment is low and job growth is strong—as it is through much of the district, despite the recession—footloose workers can find other jobs more easily that offer better pay, benefits, work environment, a shorter commute or many other attractions.
For their part, businesses and communities are getting a more sophisticated understanding of prevailing wages and skills among the current workforce and capitalizing on restless workers who are ready and willing to jump at the next-best opportunity. Some local economic development organizations are even tapping into the concept of underemployment as a marketing tool, particularly where local unemployment rates are low.
In 2000, unemployment in the Watertown, S.D., area was about 3 percent. That year, the local economic development group commissioned a workforce "verification" report from a firm normally consulted by large corporations for site selection of new facilities. But the task was the same: Find out the number of available workers—employed and unemployed—for potential new employment.
The report looked at a nine-county area and concluded that there was an available labor pool of 6,600 already-employed individuals, along with an unemployment count of 1,000 people, interested in a new job. About one-third of this group would do so for less than $9 an hour, and half could be enticed at $10.25 an hour or less. It also found that 35 percent of the underemployed labor force had some education or training beyond high school, and 15 percent had a college degree.
"All in all, these details portray ... a presently available workforce which new and existing companies can tap to satisfy their labor requirements," the report said.
Such efforts are being replicated across the district. A cursory search for studies looking at labor availability and skill-matching uncovered about two dozen such reports in district states, some more detailed than others. Minnesota, for example, awarded $700,000 in grants for nine regional projects to identify and evaluate the underemployed workforce and to help design programs to address this underutilized labor.
With the notable exception of Sioux Falls, virtually all of the larger cities in North and South Dakota have conducted labor-related studies in the last year or two. Several South Dakota cities recently commissioned a joint study on labor availability. Brookings was one of them, taking part in the survey "to contradict the perception that the participating communities are fully employed," said Dick Smith, executive director of the Brookings Economic Development Corp., via e-mail. The multicounty region was found to have an available labor force of almost 9,200 individuals interested in changing or accepting employment, which Smith said translated into "a plentiful labor supply, consisting of significant numbers of underemployed as well as [those with] mismatched skills."
With an unemployment rate of only 2 percent in Brookings County as recently as February, Smith said he's "successfully" used the survey several times to help employers better understand the labor market there. Rapid City conducted a similar survey and used it to recruit a labor-intensive business, according to Smith.
Smaller communities are finding other ways to help employers track available labor. For example, blind ads are published in the local newspaper in rural Roberts County, in the northeastern corner of South Dakota, to provide feedback on the number of individuals likely to respond to a job opening. Despite a countywide population of just 10,000, the recent start-up of an ethanol plant there offering 20 to 25 "better-paying" jobs attracted upwards of 300 applications, according to a local source.
In Ashley, a sleepy town of just 900 in rural south-central North Dakota, a "very preliminary" survey was conducted to check available labor for a call center for jobs paying $7 an hour with minimal benefits. Approximately 200 applications were received, many from people who indicated that such a job would be in addition to their current job—this despite an average resident age in McIntosh County of about 57 years old, according to Becky Meidinger, Ashley city coordinator.
Fishing for jobs
But for those that can afford them, formal laborshed or labor availability studies are the newest, shiny tool in the toolbox for economic development groups. Many communities have already conducted them in the past year or two, and many more appear to be following. With funding help from the North Dakota Department of Commerce, 14 cities there conducted a survey of underemployment that will cover two-thirds of all counties. Cumulative findings are due out in mid- to late June (after fedgazette deadlines).
"We have a lot of underemployment, and I think this survey will show that," said Jim Hirsch, director of the Workforce Development Division. Low unemployment statewide "takes us off the radar screen" for companies looking for a place to expand or relocate, Hirsch said. "The only way to counteract that is with hard data. ... We see [labor studies] as crucial" for economic development groups trying to entice businesses to the state.
Shawn Lyons, executive director of the Greater Huron Development Corp. agreed that laborshed studies "seem to be the catch-phrase of the day." When pursuing a potential employer, a similar study done for Huron "is one of the first things we pull out."
Previously, the city had lost the competition for several companies looking to expand or relocate. It offered an attractive package of incentives, but was losing out to other cities offering similar incentives as well as a labor availability study that "could prove independently that [a region] had labor."
Lyons added that statistics gathered by the state "are of limited use" because they often can't account for small anomalies that can significantly alter supposed business activity in and around Huron, a city of 12,000. For example, the state measured job loss and creation at the county level in 2000 and found that Beadle County (Huron's home) had lost 200 jobs.
That didn't square with Lyons, because a new call center had just come to town. Upon checking into the matter, Lyons discovered that the jobs created by the call center were credited to Sioux Falls, because that's where the company was headquartered. That realization "kicked off" the drive to study the city and regional laborshed, according to Lyons.
The study found that about one-quarter of its adult population was "potentially available," and about 4,300 people were willing to change or accept a new job. "There is no question about people having a mismatch of jobs" in the Huron area, particularly for educated females, Lyons said. Of those employed and willing to change employers, almost 60 percent were women, who also had, on average, much higher education attainment than their male counterparts.
Oftentimes that means people are looking far and wide to upgrade their job. The Huron study found "there's a large regional pull of people from 40 to 50 miles trying to find good jobs." Lyons said.
That's an attractive lure for the city to dangle in front of potential employers, though not all local businesses are thrilled over the idea of adding more competition in the battle for workers. "We went through that discussion" with local firms about their workers getting pilfered by new companies, Lyons said. "There were skeptics ... there's no question. It doesn't matter if you're in Minneapolis or Huron, S.D."
Fortunately, he said, the Huron region has "a very supportive business community" that used the study to improve its own hiring practices and rethink prevailing wages and benefits.
Because of the cost—several thousand to tens of thousands of dollars—some communities appear to balk at the idea of doing regular updates of the local labor surveys. But Lyons said that if the city is able to attract "another two or three" larger employers come to the area, "we'll gladly do another survey because it'll prove it [the first one] was worthwhile."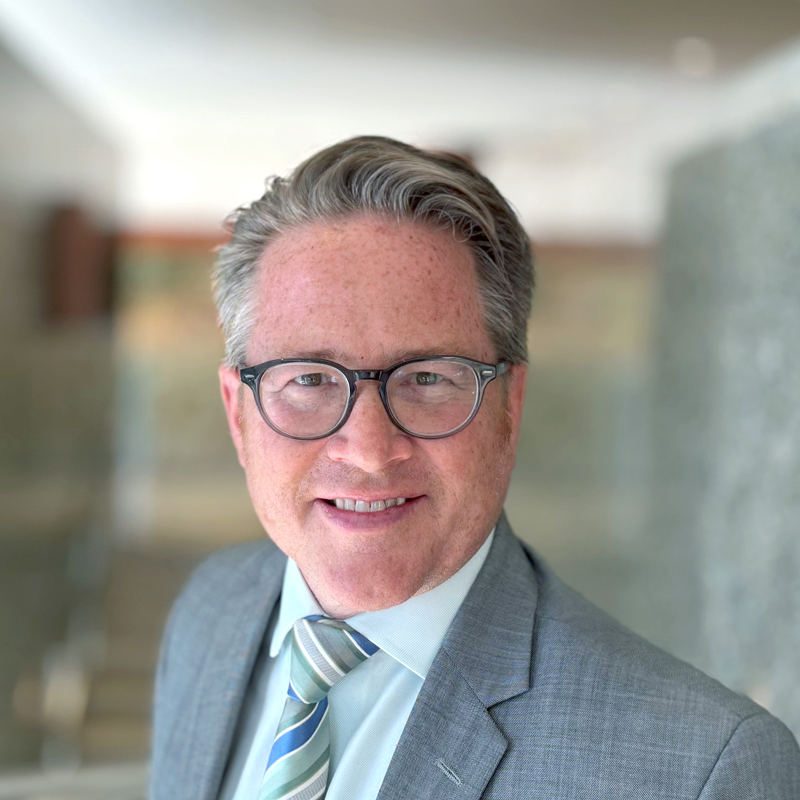 Request as a speaker
Ron Wirtz
Editor, fedgazette
Ron Wirtz is a Minneapolis Fed regional outreach director. Ron tracks current business conditions, with a focus on employment and wages, construction, real estate, consumer spending, and tourism. In this role, he networks with businesses in the Bank's six-state region and gives frequent speeches on economic conditions. Follow him on Twitter @RonWirtz.