"I recall an old English saying," said Bill Costerton, a world-renowned scientist at Montana State University-Bozeman, "where there's muck there's brass," which means that if there is a dirty job to be done, there is money to be made.
The muck—literally and figuratively, in this case—is biofilm, a niche within the biotechnology field. It might sound like the slime of science fiction, but biofilm is present everywhere, created on almost any surface where bacteria and water exist. So the plaque on your teeth, the "gunk" in drains and the slime on river rocks are all biofilms. Find an outbreak of E. coli, the nasty food-borne bacteria, and you've found biofilm.
Costerton is personally credited with pioneering the field of biofilm, thanks to research on mountain stream bacteria dating back to the 1970s. He even coined the term biofilm in 1978. One industry source said of Costerton, "He is to biofilm what James Brown is to soul."
Costerton and other researchers have discovered that biofilms—bacterial colonies, really—are a genetic process or evolution, adapting to changing environments, turning on certain genes while turning off others in a bacterial version of Darwinism to live and propagate. Once this was understood, researchers also found ways to genetically interfere with the biological development of biofilm, either halting its growth or preventing bacterial resistance from setting in, which allows for more effective chemical treatment, like antibiotics for an infection.
The economic potential of this research is hard to both understate and calculate because it has so many potential applications for such disparate things as food processing, petroleum recovery, specialty chemicals and environmental cleanup.
One of its most lucrative markets could be health care. The National Institutes of Health estimates that 80 percent of infections are caused by biofilms. Bloodstream and urinary tract infections, for example, are often associated with biofilm development on so-called indwelling medical devices, like catheters. A paper in Nature Biotechnology noted that 2 percent of annual reconstructive surgeries in the United States later develop infections—most caused by biofilm—and these surgeries need to be redone at a cost to patients and insurance companies of up to $900 million.
But in terms of jobs and other immediate economic effects, there's not a lot of biofilm to run your galoshes through, at least not yet. Costerton said there are five firms worldwide with a backing of some $200 million in venture capital trying to hit the big time, none of them in Bozeman. In the meantime, the field is made up mostly of smaller firms, including a few in town, building the industry one bacterium at a time.
One of those firms is Bacterin, located just outside Bozeman with about 10 employees. It recently signed on to design and test infection-resistant coatings for medical devices for a major medical company and is expecting revenues this year of about $1.5 million. The firm spun out in 1998 from research conducted at the university's Center for Biofilm Engineering—a fact that tends to open doors for the firm, according to Bacterin president Guy Cook.
"It's like saying you're from Harvard. We wouldn't be here if the center weren't here," Cook said. "You go to Tokyo and people know exactly who you are" because of where you're from.
Gooooo biotech, yea!
In many ways, biofilm is a microcosm of the broader biotechnology industry. Promising breakthroughs and applications abound in biotechnology. Commonly associated with new drugs and certain crops ("franken-foods" ring a bell?), biotech has potential applications in many industries and almost every facet of life.
Stem cell research, for example, promises to revolutionize medicine. In April of this year, researchers at the University of Minnesota provided evidence for the first time that stem cells from adult bone marrow can develop into all major types of cells found in the brain. Meanwhile, in June, stem cell researchers at the University of Wisconsin announced they had found the first major evidence of human embryonic stems cells growing into the three major types of heart tissue, and even managed to videotape these cells beating in a lab dish.
WiCell Research Institute, a nonprofit in Madison, Wis., established to advance stem cell research, has five of the 60 or so stem cell colonies that President Bush has agreed to allow research on, and the firm is one of few worldwide to sell stem cells to other scientists. That activity is the direct result of research by University of Wisconsin scientist James Thomson, who was the first to discover human embryonic stem cells five years ago.
Biotech is experiencing something of a coming-out party, the result of a confluence of factors that have dramatically raised the profile and commercial applicability of biotech in the last decade, and particularly in the last few years. Biotech's potential has everyone talking, from researchers to politicians to venture capitalists. People are recognizing the brass that is biotech.
The ingenuity of biotech is largely held by the wonderment of the cell, the very core of biology. It's been 50 years since the discovery of the double-helix structure of DNA, discovered by Francis Crick, James Watson and Maurice Wilkins, which unlocked the secret that all cells have basic design and structural similarities. And 30 years have passed since the development of recombinant DNA technology, or the ability to alter a DNA molecule—"the platform that launched the biotech industry," according to a 2003 report on the biotech industry by Ernst & Young.
Research breakthroughs like the Human Genome Project and countless other projects that have toiled away in labs for years have set the table for an orgy of both continued basic research and business spinoffs. In each of the last five years, biotech researchers have averaged more than 7,500 biotech patents, according to the Biotechnology Industry Organization (BIO), more than double the annual average from the previous eight years.
After years of heavy investment, drug companies have brought about 155 biotech medicines and vaccines to the market in the last decade, according to BIO; about two-thirds have made it to pharmacists' shelves in the last three years. Already, six biotech drugs have hit the $1 billion mark. Despite price tags that can zoom past $10,000 for an annual dosage, new biotech drugs for arthritis and other ailments have seen waiting lists develop.
One marketing brochure on biotech in Minnesota states breathlessly, "Clearly, we're poised to enter the most exciting technology race of the new century, and every indicator suggests that the biotech revolution will change the economy as profoundly in this century as the physical and chemical sciences did in the last one."
Many happen to agree with that assessment, including Cook of Bacterin. "I think [biotech] is the equivalent of the Industrial Revolution," said Cook, ticking off numerous areas for advances—including a cure for cancer—that will lead to longer and healthier lives. "I believe the whole thing. We are on the cusp of having the right tools" to make those things happen, he said, and the next step is to "see [those tools] transferred into viable companies."
Tickets, please
Predictably, states are jockeying to put themselves in position to capitalize on biotech growth for local and state economies.
Maryann Feldman, a University of Toronto economist who has widely studied the biotech industry, wrote in a 2002 paper, "Biotechnology has captured the imagination of ambitious scientific investigators, investors seeking high rates of return, as well as economic development officials who hope to anchor the industry within their district and reap the economic and employment rewards."
According to a 2001 study headed by Battelle, a nonprofit research organization, 41 of 50 states had some type of initiative in place to encourage biotech development. (Montana and the Dakotas were three of the nine states that did not.)
Yet despite biotech's status as the next big thing since the hot-coms, and despite government efforts to build biotech hubs, there's a lot we don't know about biotech. Indeed, there's generally poor understanding of even what biotech is and means. From an economic development standpoint, cities and states looking for the economic big bang from biotech are likely to be disappointed, particularly if they are impatient. Today, the industry is but a pipsqueak in economic terms and is not likely to shed that label for some time because of its underlying dependence on scientific discovery for new products.
Yer granddaddy's bio
The textbook definition of biotechnology is pretty straightforward: bio, involving biology or biological processes or traits; and technology, advancement in process or machine, typically used to increase productivity, solve problems, and generate social and economic progress.
Examples of this kind of biotech have been around a long time, including such things as bread, cheese and beer. Hungarian engineer Karl Ereky first coined the term biotechnology in 1919 to refer to applications of technology to agricultural processes that could expand the world's food supply. Whether you realized it or not at the time, you were watching cutting-edge biotech when Steve Austin (you know, The Six Million Dollar Man) was battling bad guys with his bionic right arm and telescopic eyes.
But the world has gotten decidedly more complex, and so too has our use of the word biotech. In a way, the term itself has been co-opted, meaning many things to different audiences. In the scientific community, biotech is used almost exclusively to refer to research, products or processes that involve genetic engineering, or the manipulation of plant or animal DNA.
But among lay audiences and wanna-be businesses, biotech is still used as something of a generic term to denote where biological discovery and the economy meet. More recently, the term "bioscience" has replaced biotech as the broader term that covers a large umbrella of biology-based research and products.
The terminology confusion also stems from the fact that government does not have a standard industry definition for biotech and, as such, does not track it. That means the official definition of a biotech company can be just about whatever you want it to be (see related sidebar). While that might not seem terribly problematic, it's symptomatic of a situation where everybody's fighting to get a piece of an industry that has yet to take shape and still faces significant obstacles to realize the potential many see in it.
Not.com
From a cynical point of view, part of the urgency over the development of the "bio-economy" probably stems from the implosion of the dot.com and telecom markets, with biotech becoming something of a replacement therapy for an impatient economy eager for the next big thing, particularly given the economy's prolonged sputtering.
Biotech got hammered hard, too, when the stock market crashed. Two biotech stock market indexes have been down over the last two years, while the number of initial public offerings fell in the proverbial hole, dropping from almost 70 in 2000 to fewer than 10 in each of the last two years.
But from a broader perspective, the biotech wave—rippling through the even larger biosciences pool—is potentially bigger and more long term than anything that came out of the so-called new economy bluster of the last decade. Revenues, for example, have continued to trend up despite the slow economy and timid capital markets. From 1989 to 2002, the industry saw compound annual revenue growth of 16 percent, a trend that held over the last two years, according to Ernst & Young.
The uniqueness of the biotech industry is the lush intellectual intersection it occupies, where many scientific disciplines collide in a classic "hey, your peanut butter's in my chocolate" epiphany. Chemistry, material science, the environment, mathematics, computer science and still others offer a gateway to some new biotech discovery.
That means that biotech, rather than being a definable, tangible industry like semiconductors, is many industries under a loose net, with biosciences offering an even bigger net. Every discovery, every new product or process has some tie to biology—to the cells of plants and animals. Biology is the common denominator—the sticky peanut butter, if you will.
"Biology will transform industry," said William Hoffman, communications coordinator of the Biomedical Engineering Institute at the University of Minnesota and creator of the Minnesota Biomedical and Bioscience Network, a huge Internet gateway to some 1,250 regional life science and medical organizations throughout the world. "[Biology] is going to be important in all spheres of life, not just in building businesses."
What used to be the stuff of science fiction is now the stuff of business plans. In late February, a DeForest, Wis., firm named Infigen announced that it had produced a litter of cloned pigs—itself a feat of biotech prowess, but this batch was genetically engineered further to grow organs for human transplant that were less likely to be rejected. Several industry sources noted that the real excitement of biotech is the idea that new industries will develop in the coming decades that are not yet even a twinkle in a scientist's eye.
Biotech the yuck
It might look bright and shiny, a can't-miss biotech innovation, but many biotech and bioscience ideas streaming out of labs today still face numerous obstacles before reaching true commercial viability. Foremost among them is whether the public is ready.
"Market acceptance is the key question," said Jeffrey Kahn, director of the Center for Bioethics at the University of Minnesota. Many factors contribute to consumers' acceptance of new things—for biotech that list includes perceived safety, individual privacy and even "the yuck factor," according to Kahn—and each factor faces some invisible threshold for acceptance.
For example, genetically modified organisms must address perceived safety risks at several levels, including personal health (Is it safe for me or my kids to eat?) and environmental (Will GMOs cross-pollinate and contaminate nearby crops?). Ethics also play a part, Kahn said, but many issues are mistaken for ethical dilemmas. For example, the GMO issue is mostly about food safety, but it's often couched in ethical rhetoric. "Ethics gets wrapped into other issues."
Different biotech sectors are at different stages of acceptance within different markets. There is a wide gap, for instance, between GMO acceptance in the United States and market resistance in Europe. Stem cell research was seemingly on the fast track in the United States until President Bush limited research to roughly 60 stem cell colonies, which has reportedly had a heavy ripple effect in the field.
Biotech the mundane
There are additional market factors to consider as well when plotting the path of the bio-economy. First, not all scientific discoveries can be commercially exploited for profit. Biotech applications are notoriously expensive and time-consuming to take from the lab to the market.
Bill Miller, a partner and life sciences leader at the Ernst & Young office in Minneapolis, said the development time frame is much longer for biotech than for most other industries. During the height of the dot.com market, venture capitalists were looking at returns of fivefold or more "in a couple of years," Miller said. "That is not possible in biotech ... [and] people need to have a clearer understanding of that."
Several sources also said that much of the attention paid to biotech and biosciences is from those seeking the home run, the economic jackpot. That mentality, combined with the science fictionlike nature of some discoveries, can distract attention and resources away from practical and more near-term innovations in biotech—what Feldman, the Toronto economist, called "more mundane" applications.
"There's a lot of focus on things that are going to be incredibly high-tech," Feldman said, almost to the point where "if you can understand it, it must not be very good."
Costerton, the biofilm expert, said most people think of biotech as the "whiz-bang" of medical cures and high-science innovation. But many discoveries have come in low-visibility applications "where, generally speaking, there's been a quiet acceptance."
For example, Costerton is involved in the development of a new gold extraction process that mitigates the negative effects of cyanide (which is traditionally used to separate metals) by introducing cyanide-metabolizing bacteria to a contaminated source. Such developments don't generate big headlines, but can nonetheless make a difference for an industry and the environment, he said. "That kind of project is incremental and foolproof."
What's that? I can't hear it
In a similar vein, states and regions waiting for the "big bang" of biotech are likely to be disappointed. Besides a long development time frame, employment is generally small among most biotech firms. A 2003 survey by the Minnesota Department of Employment and Economic Development found that most firms with biotech activities had fewer than 10 employees and less than $5 million in annual revenue.
As a result, biotech's growth in the economy is more likely to sound like white noise that you might not even notice, despite the fact that it keeps getting louder. According to Costerton, the biotech revolution had no real starting point because different sectors are ramping up at different paces. But each sector has its own tipping point, he said, where "the dam's going to burst ... and really take off. But maybe not in your backyard."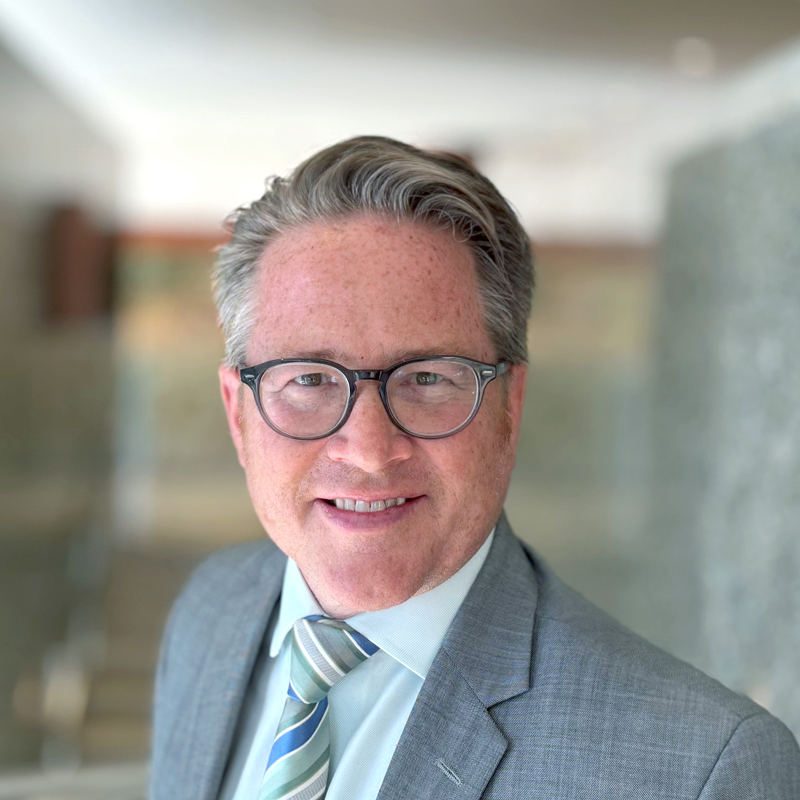 Request as a speaker
Ron Wirtz
Editor, fedgazette
Ron Wirtz is a Minneapolis Fed regional outreach director. Ron tracks current business conditions, with a focus on employment and wages, construction, real estate, consumer spending, and tourism. In this role, he networks with businesses in the Bank's six-state region and gives frequent speeches on economic conditions. Follow him on Twitter @RonWirtz.