Even in a manufacturing recession, there are always success stories to be found, particularly in technologically advanced sectors like medical devices, sewn products and pet toys.
Sewn huh and pet what?
At a time of intense international competition, you wouldn't be alone if you thought these sectors had little place in U.S. manufacturing anymore. And to be sure, there are a declining number of firms in sewing products and pet toys. But two firms in the district demonstrate that U.S. firms can compete very successfully in value-added niche markets.
Bob Jacquart is the owner of Jacquart Fabric Products in Ironwood, in the Upper Peninsula of Michigan. Though his father owned a "one man, one woman" tailoring business, his journey into the sewing business is a long and winding one that really didn't get started until 1974, when he taught himself how to upholster because he was engaged "and didn't have any furniture."
He turned that experience into a successful, small upholstery business. In the early 1980s, he then landed a big job doing custom boat covers that triggered in Jacquart an unknown "thirst for mass production" for sewn products, he says. He later got a contract to produce high-end Polar Fleece hats for the Wigwam sock company, and by the late 1980s was also making 800 gun cases a day—"all this was learning how to be a manufacturer," says Jacquart.
By the looks of things, he's learning pretty well. Jacquart has revenues of about $15 million, he says, and employs 180 people currently, having added 100 people in the last five years, with the expectation that "we'll be adding about 100 [more people] soon," he says. Much of that growth is the result of his expansion into dog beds and cat furniture sold by Doctors Foster & Smith, a successful and growing online supplier of pet products in Rhinelander, Wis.
Over time, Jacquart has repeatedly found niches in mass customization, or the ability to mass-produce customized products. In the old-school of dog bed manufacturing, "you bought red Scotch plaid [fabric] and you made 10 billion of them" and then prayed you could sell enough to stay in business, Jacquart says. But as consumers' tastes have broadened, so have their demands to get exactly what they want.
That's where Jacquart saw his opportunity and capitalized. His nearest competitors offer 286 options (color and other features) for a custom-made dog bed. Jacquart Fabric has 1,800 options. The firm also excels at getting the order out the door. "We cut and sew and manufacture only what was ordered yesterday and turn it around in two days ... for Mrs. Jones in Tucson." That offers the retailer (Doctors Foster & Smith) the ability to offer almost unlimited choice while "saving about 120,000 square feet of warehouse space."
"What we do great is adapt" to take advantage of opportunities, Jacquart says. "That's what separates us from the competition." Quick with a self-deprecating remark—"don't call me a good businessman; call me lucky"—in some ways it's indicative of his competitive traits as a business owner. Despite his considerable success in a cutthroat industry, Jacquart gives you the impression that he's not mentally looking over his shoulder at competitors trying to take his business—mostly because he's too busy looking ahead for new opportunities.
Like the time he was reupholstering a couch for one of the owners of Doctors Foster & Smith, and the very same day the retailer got two truckloads of cat furniture—"all in hot pink," Jacquart says. Hearing the bell of opportunity, Jacquart Fabric now makes cat furniture and offers more than 20 times the options of its nearest competitor. "The logic of just-in-time and inventory control I can do anywhere. It just keeps popping up," he says.
Jacquart describes himself as "a little person" who was a very successful distance runner in high school. Both fit his mentality toward competitors, where he keeps pace with the international big boys without anybody much noticing, "and then on the third lap I pass them and they don't even know what hit them," he says. "That's what it seems like."
Jacquart doesn't see China or other low-cost, mass producers as his competition. "I'm certainly not going to be a white t-shirt manufacturer, or gray sweatshirt. ... I'm always looking for niches," Jacquart says. "I think they [mass producers] are actually giving me more business."
Spencer Williams, president of West Paw Design in Bozeman, Mont., has found similar success in the competitive world of pet toy manufacturing. The firm started out in 1989 as a small cat-toy outfit that was "moved up and around" to different locations in the state by its original owner, Williams says.
Williams says he always had a strong interest in owning a manufacturing firm because it allows a person to channel energy and effort "into making something tangible." He also was "very active and interested in pets." So when a friend told him there was a pet-toy outfit for sale, "it seemed like a natural fit."
Williams bought the firm in 1996 when it was located in Livingston and moved operations to Bozeman. The firm makes mostly sewn-toy products, which it wholesales to independent pet stores, boutiques, some natural foods stores and other niche outlets.
Under Williams' guidance, West Paw Design has been successful in a highly competitive international industry that was virtually eliminated in the United States. Williams says that save for one-person, out-of-the-garage shops, his company is the only U.S. firm left in the industry to his knowledge.
"Our competitors are almost exclusively overseas and they are large," Williams says, with China "by far the leader," along with the Philippines, Mexico and South Korea. Williams says the industry is two-tiered, with a low-cost tier and high-quality tier. Williams acknowledges that "this year has been a challenge, but has been for a lot of people," and that "we have been able to maintain competitiveness with China and improve our market share."
The firm had all of five employees when Williams bought the company. It now has 31. More importantly, "we've grown greater than our employee numbers would show." Wages have also steadily grown, from about $5.75 for a new employee when he bought the firm to $9 and more for a new worker today. "That kind of growth in wages is important" not only for workers but for the company because it helps attract and hold good workers, Williams says. He's managed to do all this while also using almost all U.S.-made supplies, everything except "maybe the squeaker" in a dog toy.
"On the outside, it doesn't look like we've grown," Williams says. "But that's missing the point. What's important? If you can't keep a business operating, you have zero jobs. I think the argument that says [it's bad that] machines are replacing people is unfounded."
The competitive dilemma for West Paw, Williams says, is "how do we find value the customer is willing to pay for?" The answer is product quality and customer service. "Our quality is high, and our toys are safe and durable."
For competitive edge, "as a rule, I look at education" of manufacturing owners and workers—"education not in the sense of more seminars," Williams says. Rather, he says, education in terms of helping firms adopt new processes and technology to help them compete internationally, something that "is not very expensive."
Successful manufacturing firms of the future are "higher-quality niche manufacturers that take risks," Williams says. "I think smaller companies—I'm thinking 50 to 100 employees—they're going to be successful because they are flexible and can react to changing demand. ... [Smaller firms] are bigger risk takers, and without risk takers where would this country be?"
Williams says he sees firms go overseas in pursuit of cost-relief, but "very few have successfully calculated the full costs" of what such a move means in terms of running the company profitably. "When you think of manufacturing [in the U.S.] as a dead-end street and you stop learning. ... I think it's like throwing in the towel."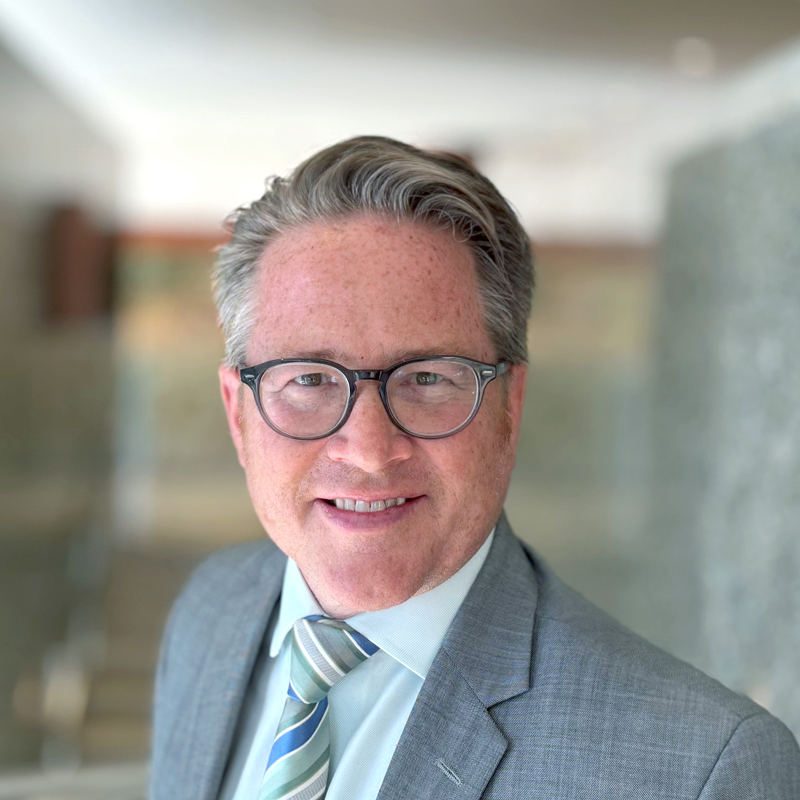 Request as a speaker
Ron Wirtz
Editor, fedgazette
Ron Wirtz is a Minneapolis Fed regional outreach director. Ron tracks current business conditions, with a focus on employment and wages, construction, real estate, consumer spending, and tourism. In this role, he networks with businesses in the Bank's six-state region and gives frequent speeches on economic conditions. Follow him on Twitter @RonWirtz.