Please pass the salt exports
Now that you've learned all the latest trends in exports, keep in mind one caveat: Export data come with their own saltshaker.
That's not to say export data are necessarily wrong-wrong, or even misleading-wrong. But export data should be read with a proverbial grain of salt because there's an inherent fuzziness that's not particularly obvious. Any deep reading of such statistics leads to qualifiers like "be careful how you use these data."
"Any compilation of export statistics is fraught with difficulties," starts an October 2002 report on exports by the Wisconsin Department of Commerce. It pointed out a host of data tracking problems, and then (under)stated: "In sum, the reporting of export statistics is not an exact science."
The reasons are many. But put simply, most have to do with what is counted as an export, and where and how it is (or is not) counted.
For example, Minnesota exported $2.3 billion in agricultural goods in 2001, according to the U.S. Department of Agriculture (USDA). But "official" export totals by the Bureau of Economic Analysis (BEA)—which get widely reported by the media—credited the state with less than $500 million that same year. That's no rounding error.
In fact, Louisiana takes credit for much of the ag exports from Minnesota and other Midwestern states because most grain shipments are washed down the Mississippi River to Baton Rouge and other Louisiana ports, which handle more than 40 percent of U.S. grain exports. Here, they are "declared" as exports before getting loaded onto tankers and shipped to their final international destination.
The same thing happens to Montana. "One thing I've found [with export data] are serious underestimates for bulk grain exports. That is the major export of Montana," said Mark Bisom, head of the Montana Trade and International Relations Bureau.
In 2001, official export statistics for Montana showed about $130 million in crop and livestock exports. The USDA, on the other hand, estimated Montana's ag exports at some $320 million, easily the state's largest export, and if properly tallied into the official data, would have boosted Montana's 2001 exports by almost 40 percent. Instead, Montana exports are padding the stats of Washington and Oregon ports, Bisom said.
User beware
In all, adjusting for ag exports would have added some $5 billion-better than 25 percent-to the export totals for district states, and more than doubled exports from the Dakotas. Technically, this is not a measurement error, but one of "geographic credit" because it doesn't affect national export figures, only those for states.
There are counting errors, to be sure. The Bureau of the Census openly acknowledges that export statistics are likely underreported by 3 percent to 7 percent, and possibly by as much as 10 percent. Even at a mid-range 5 percent, exports would be underreported by some $50 billion. In fact, a report by the Foreign Trade Division of the Census noted that "if nothing is done to improve export reporting, the understatement of exports will increase." (It's also worth noting that Census sees "no evidence of significant errors in import data," which means that export errors compound the country's trade deficit, at least on paper.)
At first blush, much of the problem can be traced back to shipping export declarations (SEDs), which were put in place in the early 1900s, and despite some changes "the base system design has remained constant," according to a paper from the Foreign Trade Division.
SEDs are required for merchandise trade to all countries except Canada and are submitted to U.S. Customs (electronically or by paper copy) through more than 400 ports of entry and exit in the United States, Puerto Rico and the Virgin Islands. (For Canada, the United States' largest trading partner, exports are tracked through a data-sharing agreement between the two countries.)
Quality control on SEDs, particularly for paper submissions, is difficult. According to a quality profile report on U.S. trade statistics by the Census, 17 percent of all export transactions contained at least one error. The good news is that the error rate is down considerably from 27 percent as recently as 1998, thanks to a new electronic reporting system. Another Census report suggested that error rates for paper declarations ran as high as 50 percent.
But there are other important factors to consider regarding the underreporting of exports. Foremost are changing trade patterns, particularly the increase in lower-value cargo—which does not need to be declared if valued under $2,500—that has hitched a ride with the boom in air courier services.
Exporting is also ripe for intentional fraud. Cheating on declarations can mean lower tariffs and duties in importing countries; filing is voluntary, and "there are few incentives or penalties for exporters to report promptly and accurately," according to a report by the Foreign Trade Division. The problem is compounded by the fact that a relatively small number of U.S. Customs field agents have to handle a rising tide of export transactions—22 million in 2001—while also handling many time-intensive, nonexport responsibilities, like national security and narcotics snooping.
Even among exports that are declared, the Census also has difficulty accurately assigning export value to individual states. On its Web site, the Bureau warns data users that a common export tracking methodology (the export location, or EL series) "tends to modestly understate the level of exports." This is because the Census Bureau, which does the actual number crunching, is faced with missing or invalid zip codes on many SEDs and has been unable to assign as much as 8 percent of the annual export value to individual states. In fact, the Census has had enough data difficulties with the EL series that it was discontinued this past January.
Exporting subtlety
At a broader level, the traditional export "model" fails to capture the many nuances of trade and is badly handicapped in accurately tracking new types of export transactions.
For example, one misnomer of exports and international trade is the assumption that buyers and sellers are business strangers, with transactions conducted at "arm's length," economists like to say. In fact, it's more accurate to say that many transactions are conducted at "bearhug's length." The integrated supply chains of multinational companies has meant that many subsidiaries of a parent company are all contributing goods to a final product. Such transactions still qualify as exports, but they might not induce the chest-thumping of breaking down the commerce walls of foreign markets.
In 2001, so-called intrafirm trade (typically between a parent company and its subsidiaries or affiliates) accounted for 47 percent of the total annual value of U.S. imports and 32 percent of exports, levels that have held steady since 1998, according to the Commerce Department.
In fact, most countries don't pay a lot of attention to intrafirm trade. A 2002 paper by researchers at the Technical University of Lisbon and the Université d' Orléans noted that the United States and Japan were "the only countries that systematically report on related party trade," and Japan's data is too aggregated to be of much use.
The Rodney Dangerfield of exports
Probably the single biggest gray area of exports has to do with services. Service exports typically make up between 25 percent and 30 percent of total annual exports, with goods making up the remainder. Yet despite a dramatic shift toward a service economy, particularly over the last two decades, the services share of exports has increased only about 5 percentage points since the 1960s.
Part of the reason is likely because many services—restaurants, dry cleaning, entertainment—are locally oriented and not designed for export; whereas, most goods produced and consumed locally could hypothetically get boxed up for consumption in New Zealand.
But numerous sources acknowledged that services receive comparatively little attention, partially stemming from a historical bias for goods trading, but mostly because the measurement of services can be particularly difficult. One Minneapolis lawyer noted that there aren't many trade barriers to selling legal advice to clients in other countries, and "that [export] doesn't show up anywhere." Said a 2002 World Bank report, "The invisibility and intangibility of most services imply that when they are delivered across borders, their passage is not recorded by a customs official."
In fact, the U.S. government does keep a running tally of service exports, but these statistics are only estimates in seven broad categories generated from a handful of semiregular public and private surveys and other sources. Even the prices (and thus, total export value) of these service transactions are estimated. Because the BEA deems its data sources to be inadequate, it provides no service export data for individual states.
Travel—expenses related to tourism and business—made up about one-quarter of all U.S. service exports in 2002 (and, in fact, these and other service "exports" are actually consumed by foreigners on U.S. soil; it's the foreign spending that matters for exports, not the transaction's location). Passenger fares and other transportation services account for another 16 percent; royalties and license fees make up 15 percent. The biggest service export, at 41 percent in 2002, is the aptly named "other private services" category, which features a chop suey of business, education and health services.
Equally important, the United States does a better job of measuring service exports than most countries. "The reality is that few countries collect data on services imports, and even the United States only estimates its services trade," said the Coalition for Service Industries, a U.S. industry group, in testimony at a World Trade Organization conference in Shanghai last November.
All caveats aside, service exports have intriguing potential. What service exports are measured have been on a strong upward path for decades, having grown nearly 50-fold since 1960 to $290 billion in 2002. That pales compared to the $683 million in merchandise exports, but both services and goods exports grew at an average annual rate of 9 percent from 1990 to 2000, according to BEA data.
But the export party ended in 2001, when both services and goods exports dropped. That's happened before with goods (though only six times since 1960), but the BEA called the drop in services "an extraordinary development" because it had never happened in the previous four decades.
Service exports are also intriguing because the United States happens to run a trade surplus here-a fact that rarely gets mentioned despite the nation's trade deficit obsession-and has done so every year since 1971. In 2002, the U.S. trade deficit in tangible goods hit $484 billion, but finished at $435 billion thanks to a $49 billion surplus in services.
Ghosts in the export machine
In fact, the U.S. trade balance might look quite different if all exports in services (and goods, for that matter) were counted. Indeed, the argument that exports are so important to business (and by extension, the country) doesn't necessarily square with current trade data.
For example, high-income economies (which include the United States and many of its major trading partners) derive better than 60 percent of their gross domestic product from services, according to World Bank research. Yet U.S. service exports make up less than 3 percent of the nation's GDP. Either the U.S. service economy—booming in the last decade—gets along OK without exporting much, or there's a fair amount of "ghost" exports in services: You hear of them, but you can't see them and they don't get recorded.
"One area that's hard to track is the service area," said Elaine Bliss, deputy commissioner of the Minnesota Trade Office. The agency estimates that service exports in the state are roughly around $3 billion and growing. But Bliss acknowledged that in general "we're underestimating the size of service exports," and the agency is working on a better way to measure that sector—in fact, it appears to be one of the few state-level agencies even thinking about the matter.
When goods are exported, "we know what's going out, and where it's going," Bliss said. Service exports, on the other hand, are often hard to tag and track. "It happens without the physical shipment of product. ... That's the whole piece of exports that's invisible to us."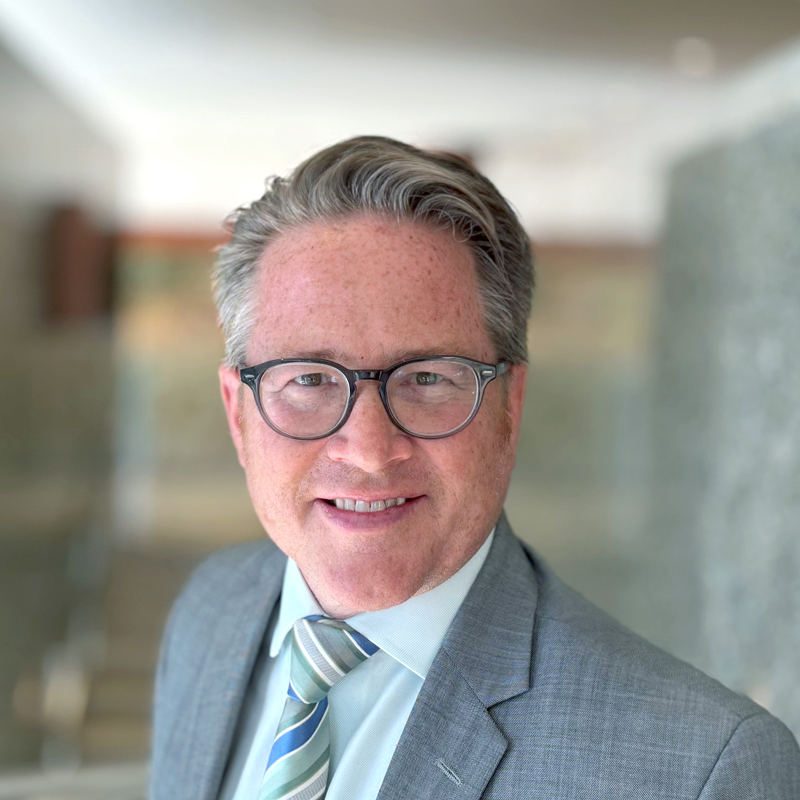 Request as a speaker
Ron Wirtz
Editor, fedgazette
Ron Wirtz is a Minneapolis Fed regional outreach director. Ron tracks current business conditions, with a focus on employment and wages, construction, real estate, consumer spending, and tourism. In this role, he networks with businesses in the Bank's six-state region and gives frequent speeches on economic conditions. Follow him on Twitter @RonWirtz.