Powering the assembly line
Kim Stelson is feeling a little lonely these days. Or maybe underutilized is the appropriate way to put it for this engineering professor and the director of a manufacturing division within the mechanical engineering department at the University of Minnesota.
Stelson has watched as research funding has shifted in more ways than one away from his specialty of discovering innovations in manufacturing processes. A decade ago, Stelson says, most of his research was sponsored by private firms like Alcoa, Boeing and General Motors. All that's changing as companies battle a sputtering economy, focus on quarterly profits and, according to Stelson, increasingly keep their eyes glued to the present to the detriment of the future.
"This really hits me directly. Most companies in their effort to become lean and mean have abandoned research," Stelson says. Today, "I simply don't have new research opportunities."
Stelson says there is a "huge amount of activity" in Six Sigma and other lean manufacturing efforts aimed at improving efficiency and productivity. "This is great stuff, but it stresses incremental improvements. … You need continual process improvement, but you also need new products and processes" that only come through basic research, he says. "I'm just certain that companies need to invest more, and I don't think it's happening."
Gimme some o' dat pie
In the big picture, it wouldn't seem that federal research funding is the problem. From 1970 to (preliminary data in) 2002, federal obligations for basic and applied research have grown ninefold to $45 billion, and by 50 percent since 1998, according to the National Science Foundation. But look more closely and you'll begin to understand the middle-child complex of manufacturing, because the growing federal R&D pie is eaten up largely by life sciences, where total basic and applied research funding skyrocketed 15-fold over the past three-plus decades, and by 63 percent since 1998. On the other hand, research funding for engineering—the intellectual make-this-build-that foundation of manufacturing—has grown less than fivefold over this longer period, and by just 18 percent in the last five years. In 2002, life sciences research consumed one of every two federal research dollars, while engineering got less than one of six.
The National Coalition for Advanced Manufacturing also points out that the industry gets little specific attention or assistance when it comes to federal programs. The first reference of manufacturing-specific R&D in a federal budget was in fiscal year 1992, according to NACFAM research. The organization estimates that the federal government devotes an average of just over 2 percent of its R&D budget to manufacturing-related activities. During the 1990s, federal R&D grew more than $20 billion; manufacturing R&D grew $500 million, according to NACFAM.
"To conclude that manufacturing-related programs have not see a dramatic increase in federal funding in the 1990s is certainly supportable from the available evidence. … The absence of concern for manufacturing continues to this day," states a 2001 NACFAM report. While there have been useful initiatives in autos, construction, biotech and nanotech, the report notes, "none address the question of advanced manufacturing technology directly," including things like machine and tool technologies, computer-aided design and simulation, rapid prototyping, materials processing, sensor technology and certain infrastructure investments.
NACFAM points out that industry has a big role in R&D but focuses on short-term product development and technologies, and it's the federal government's responsibility to make long-term R&D investments. NACFAM outlined an initiative that would expand funding in seven areas, including emerging process technologies and modeling, intelligent controls, interoperable software, environmental and energy improvements, and Web-based design and manufacturing.
An annual R&D outlook by Battelle, a research institute, and R&D Magazine predicted a fairly aggressive increase in total R&D this year, thanks largely to a 10 percent increase in spending at the federal level. But again, that hasn't translated into big manufacturing support, as government is funneling more money to priorities in defense and biological sciences, the report says. What's more, private sector R&D was expected to be flat (a 0.13 percent increase) in 2003, a big slowdown from recent years and reflective of the state of the economy and stock market uncertainties, according to a press release.
Systematic innovation
The extent to which R&D is—or is not—occurring is important because "a technology-based economy needs steady and broad flows of new products and services to remain internationally competitive," according to a comprehensive review of long-term competitiveness and R&D trends in manufacturing by Gregory Tassey, a senior economist with the National Institute of Standards and Technology, a branch of the Department of Commerce.
A developed and efficient innovation system, according to Tassey, makes imitation difficult and keeps you ahead of the competition. Fail to innovate, and prepare to be caught. By this measure, Tassey warns of trouble ahead. "In sum, the national innovation system is not as broad and deep as it should be."
U.S. manufacturing accounts for 60 percent to 70 percent of industrial R&D, and roughly 50 percent of R&D at all levels, according to Tassey. But a majority of this spending goes toward product development rather than pure research. Industrial R&D is becoming more segmented, more specific and less coordinated throughout the supply chain, Tassey says. Battelle surveys from years past have also noted the shift of industry support away from basic research and toward high-tech and other product developments.
But Paul Grambsch, NACFAM's research director, cautions that the line between research and development is a thin one, particularly for private firms. Even upgrades in existing products might nonetheless entail significant research, like a new material in a familiar product that might seem innocuous to a consumer but is a breakthrough in technology. "I think it's rather arrogant to think companies are just thinking about development," Grambsch says. "There might be a lot of R behind that D."
But even if that is the case, Tassey warns that the research shift toward product development means there is "underinvestment in new, broadly applicable technology platforms." A narrow innovation model—one focusing more on product improvement rather than the next big thing—also undermines more radical, blue-sky R&D (what Tassey calls "discontinuous" R&D) that has a much greater effect on long-term growth.
A widely cited 1997 study by W. Chan Kim and Renee Mauborgne, both currently at the French graduate business school Insead, found that incremental innovations based on existing products made up 86 percent of all product launches, but just 62 percent of sales and 39 percent of profits. So-called discontinuous innovations—new products from new technologies—made up 14 percent of launches, 38 percent of sales and 61 percent of profits. Think of Microsoft Windows. The original version changed the world of computing and made Microsoft a global power almost overnight. Subsequent versions have generally tinkered with the original, like supersizing an order of fries.
Tassey identifies several factors responsible for what he calls a market failure of underinvestment: Technical complexity arises from the multidisciplinary approach of today's R&D, which raises costs and risk as well as development lead times; longer development time due to added complexity; and an inability to capture economies of scope or the full spillover effects of any broad-based breakthrough. Of the many emerging technologies, he points out that only biotechnology receives substantial federal funding.
What's often ignored, however, is that life sciences will likely lead to many new manufacturing opportunities, as labs need new equipment, test kits and who knows what else as the reputed age of biology unfolds economically. Coincidentally, Stelson, the Minnesota professor, mentioned he was trying to "retool" himself in the biomedical field to better fit growing research opportunities. But he laments research days of years gone by, pointing to Bell Labs as the textbook example of the need for and utility of innovation. Discoveries like the transistor and the laser "have easily paid for themselves," yet private firms are still pulling back from such activities.
"The point is, how are we going to maintain competitive advantage?" Stelson asks rhetorically. "The only thing you can hope to do is stay ahead of people, and that requires research. I'm quite worried about the future in that regard."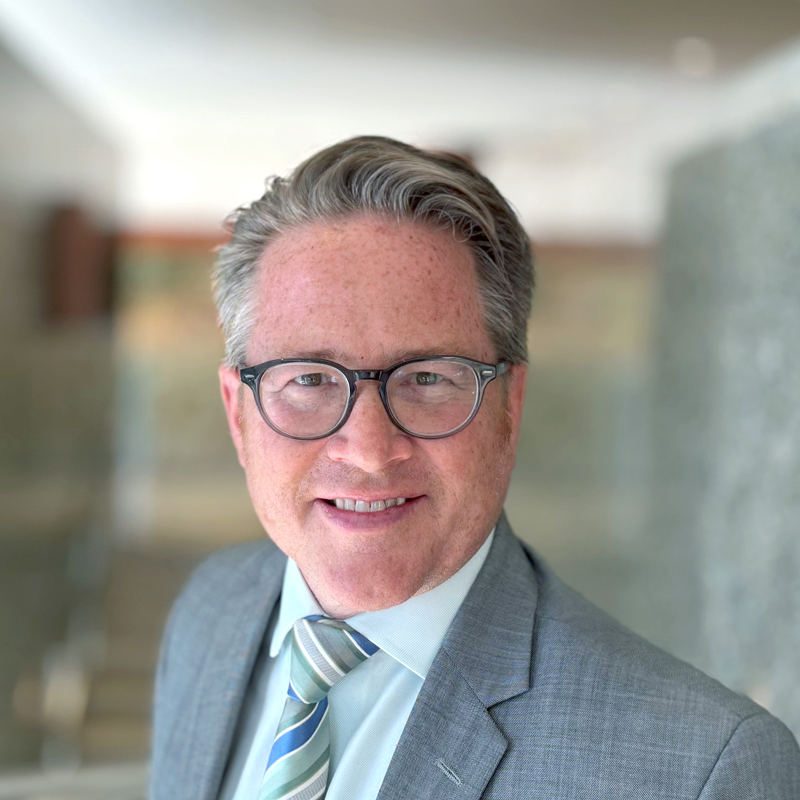 Request as a speaker
Ron Wirtz
Editor, fedgazette
Ron Wirtz is a Minneapolis Fed regional outreach director. Ron tracks current business conditions, with a focus on employment and wages, construction, real estate, consumer spending, and tourism. In this role, he networks with businesses in the Bank's six-state region and gives frequent speeches on economic conditions. Follow him on Twitter @RonWirtz.