Shopping online for lucky 7s
The Internet revolution might be back on its heels, its path littered with the cyber-hulls of thousands of dot.com firms. But a few Internet business models are showing promise, possibly none more so than gambling.
Online gambling is something of a wild card in the gambling world: Thanks to the Internet, anyone with a computer and a modem has 24/7 access to online gambling venues anywhere in the world. Online gambling has seen strong growth over the last half-decade and gambling interests view it as a huge, untapped market.
Problem is, it's illegal in the United States to either host an online gambling site (the business end) or to place a wager online (the player end). Among a handful of gambling-related laws, the biggest legal hammer is the federal Wire Act of 1961, which prohibits the use of any wire-based communication (like the Internet) to place or accept a wager. The law also applies to wireless communications, because even these devices transmit over fixed wire lines at some point.
But that hasn't deterred the industry, which simply set up online casinos in gambling-friendly countries, and then banked on the simple fact that enforcement of online gambling laws at the individual level—policing people on their PCs—is virtually impossible.
Bet on growth
The lure of online gambling as a business model is simple: The "take" or profit margins for online casinos can be twice that of traditional, brick-and-mortar casinos, according to academic sources. Startup costs for online gambling sites are a tiny fraction—in some cases, less than 1 percent—of the cost of a typical casino resort and have little of the day-to-day upkeep of a physical facility.
Not surprisingly, online gambling is the fastest-growing sector in gambling. According to report last year by Bear, Stearns & Co., online gambling revenue jumped from just over $1 billion in 1999 to about $3.5 billion last year, with projections for the industry to grow to $5 billion by 2004. The research firm estimated there are about 1,800 Internet casinos today, up from about 700 in 1999, all of which are located outside the United States because federal laws like the Wire Act prohibit such businesses within U.S. borders.
But those same gaming laws are much less effective at stopping U.S. players from patronizing online casinos and other gambling sites. Bear, Stearns estimates that about 60 percent of online gambling revenue comes from U.S. gamblers, who try their luck on Web sites legalized in some 50 countries and other political jurisdictions, mostly in Europe, the Caribbean and the Australian-Pacific region, according to a December 2002 report by the General Accounting Office.
Online gambling is also illegal in U.S. states, if somewhat by default. "Any gambling has to be specifically approved for it to be legal," said Gene Huntington, administrator of the Gambling Control Division, Montana Department of Justice. Any extension of credit for the purposes of gambling is also illegal in the state. The same goes for other district states, including Michigan. "Unless it's named, it's illegal," said Eric Bush, director of public affairs for the Michigan Gaming Control Board.
In fact, states have generally used existing federal regulations to help them block online gambling activities. Wisconsin brought suit about a half-dozen years ago against three separate parties looking to establish online gambling operations in the state, and argued that each violated federal gaming laws.
"We took the bull by the horns five to six years ago and settled it," said John Palmer, director of the Gaming Enforcement Bureau, Wisconsin Division of Criminal Investigation. One case involved the Coeur d'Alene tribe of northern Idaho, which wanted to expand to online gambling but "voluntarily desisted" after Wisconsin's attorney general filed suit to stop it, Palmer said.
Minnesota filed one of the first cases against Internet gambling in 1995 to stop access to Wagernet, an online sports betting site based in Belize. The state argued, and a district court agreed, that the ubiquitous nature of Internet advertising was equivalent to direct mail advertising, and any direct mail advertising of online gambling sites was illegal. It took five years and went all the way to the state Supreme Court before the case was ruled in favor of the state.
Nevada: Vegas rules
Even if a state wanted to approve online gambling—at either the business or player level—it faces long-shot odds because federal gaming law supersedes state law. Nonetheless, Nevada has been pushing the online envelope because big casino operators there see both a threat and an opportunity.
In 2001, the Nevada Legislature authorized online gambling for a worldwide audience, provided any licensee could meet three basic requirements: proper identification of a player to ensure they were both of legal age and resided in a political jurisdiction that allowed online gambling, and that such operations did not violate federal law.
Several sources indicated that technology might already be good enough to address identification requirements. But late last year, the U.S. Justice Department sent a letter to the state Gaming Control Board stating that it believed any Nevada-based online casino would violate federal law. That stopped casinos from opening any online gambling sites in Las Vegas, but at least one went offshore. The MGM Grand, owner of a half dozen casinos in Las Vegas, including the Mirage, Bellagio and Treasure Island, opened an online casino on the Isle of Man, a tiny British island in the Irish Sea, but reportedly will not accept any bets placed from players in the United States.
Legally, no online operation is supposed to take bets from players located in the United States. But enforcing online gambling laws at the individual level is rife with problems. For starters, the Internet's structure, accessibility and anonymity make player enforcement largely futile because it would require significant snooping and investigation capacity. Such efforts, which would likely have to involve Internet service providers and banks (which provide the access and financing for online gambling), might run afoul of privacy laws.
Maybe more simply, said Montana's Huntington, "we don't have the resources" to investigate online gambling activities. Investigative help from the federal government is available only for big cases, according to Palmer, of Wisconsin. "The feds don't want to get involved unless it's a substantial amount of money."
Equally important, the lack of uniform international gaming law makes it difficult to pursue legal matters in court, particularly when either the Web site or player is located in a country that allows online gambling.
In general, opposing sides of this issue in the United States are treading lightly around each other from a legal standpoint. The federal government has not been interested in prosecuting online gambling venues or players in court, nor has the industry aggressively challenged the U.S.'s existing legal framework. What few cases have been tried have been brought by states, and most favor the continued prohibition of online gambling.
But a recent case surprised many on both sides: The Fifth Circuit Court of Appeals in Louisiana upheld a lower court judgment that ruled the Wire Act prohibits only wire-based sports wagering (not nonsports gambling, like blackjack), nor was the use of credit cards necessarily a violation of state law.
With a fair amount of gray legal area—and much of it is largely untested—lawmakers have been pursuing ways to tighten the regulatory rope around online gambling. Sen. John Kyl of Arizona proposed some of the first efforts to ban or limit Internet gambling, but separate bills died in 1997 and 1999. A bill from Rep. Bob Goodlatte of Virginia proposed an update to the Wire Act to formally outlaw all gambling via the Internet and would also apply to offshore operations. In November, Rep. John Conyers of Michigan introduced legislation to create a commission to investigate how federal and state governments could regulate Internet gambling to the general benefit of everyone.
While no legislation has managed to pass more than one chamber of Congress, there have been residual effects. One bill outlawed the use of credit cards, wire transfers and other bank instruments for use in online gambling. It died in Congress last year, but many big credit card companies have self-imposed restrictions on the use of their cards for online gambling. PayPal, a once-popular way for gamblers to bet online, also halted its gambling payment services in late November after being purchased by eBay. These actions were a big reason why Bear, Stearns slashed projected online gambling growth for 2003 from 43 percent to 20 percent.
Sheriff as savior
Many see the development of online gambling as inevitable. "The same political forces that have led to the widespread legalization of lottery, casino, and riverboat gambling will thus eventually lead to the legalization of Internet gambling," said a report by the Cato Institute, a libertarian think tank.
And in fact, many agree that uniform regulation and licensing might be the fastest way for the industry to grow because it would help legitimize and de-stigmatize online gambling, which might get more players to click into an online casino because they believe there is a greater chance to win—or at least not be scammed—than in an unregulated environment.
But in the meantime, states and gaming interests seem to be playing it close to the vest.
"We are all waiting to see if the feds are going to regulate this," said Huntington. In Montana, there are 1,600 locations with video gambling that will bring political pressure for stricter state regulation "if they feel there's competition from online [sources]." But by the end of 2002, he had received only two complaints regarding online gambling.
South Dakota is one of only a handful of states to expressly prohibit online gambling, doing so in 2000. But this law, and similar efforts elsewhere, are most often done to stop a perceived or expected problem before it starts.
"There hadn't really been any complaints" about online gambling that precipitated the legislation in South Dakota, according to Larry Eliason, director of the South Dakota Commission on Gaming. In fact, the bill's author said he merely wanted "to keep the [gambling] issue in front of the public," Eliason said. During his seven-year tenure, Eliason said he's received complaints on most forms of gambling, but never for online activity occurring in a person's home. "I've had people complain about Elks bingo. I've never received a complaint from Internet gambling."
Eliason said that some bars were starting to dabble with a particular golf game that, for an extra dollar over the normal play fee, would electronically enter the player into a larger competition for which there were performance-based cash awards. Eliason's office looked into the matter and concluded that anyone offering the game could possibly face a criminal lawsuit for violating federal and state laws.
"Most said for that extra dollar, it's not worth it," Eliason said. "If you roll the dice on that and you win, you get an extra $10 a month [from game proceeds], and if you lose you go to the pen for two years."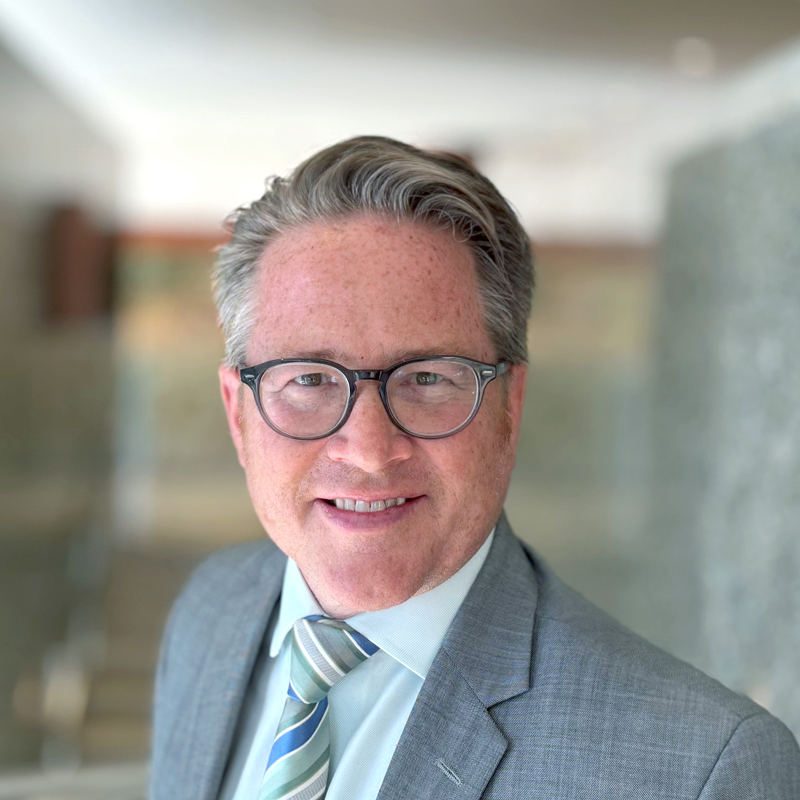 Request as a speaker
Ron Wirtz
Editor, fedgazette
Ron Wirtz is a Minneapolis Fed regional outreach director. Ron tracks current business conditions, with a focus on employment and wages, construction, real estate, consumer spending, and tourism. In this role, he networks with businesses in the Bank's six-state region and gives frequent speeches on economic conditions. Follow him on Twitter @RonWirtz.