Uncle Sam wants you to export
How's this for irony: As the push for free trade continues and firms get religion regarding the value of doing business globally, maybe nowhere is government more involved in private business transactions than it is in the area of facilitating domestic exports abroad.
Need a loan? Step right up. A business contact in Vietnam? Got two right here. Not sure if the French market is the right place for your product? Let government take a look. The Web site for an overseas trade program by the Wisconsin Department of Commerce states flatly that the state "subsidizes the work you need done in foreign markets."
Business, government and nonprofit sources all say the reasons for this involvement are pretty simple: Exports are good for businesses, and what's good for business is good for the state and country. Most small businesses also need a little help getting started in exporting—whether it be for financing, picking the right market or figuring out Byzantine trade regulations—and many can't afford or are unwilling to pay for available help from private companies.
Without government assistance, "exporting would happen, but not nearly as much as it does," said Neil Whittey, LAS International of Bismarck, N.D. If you're doing business in Arizona or Tennessee, "you're on your own. But step on the other side of the border, and the U.S. government steps in," making an "enormous" contribution to companies looking to export, Whittey said. "They will incentivize [exports] for you."
"[Businesses] see the whole process [of exporting] as simply too overwhelming. That's where the value of what we do comes in," said Elaine Bliss, deputy commissioner of the Minnesota Trade Office (MTO). "Once you know what it is you want there's lots of sources for help. ... Once [businesses] understand the bits and pieces of exporting and the resources available, most of them do go forward."
Nonprofits also play a small role in helping businesses get export help. The North Dakota District Export Council is a nonprofit whose mission is "to raise awareness for the importance of trade for North Dakota businesses," according to administrator Amanda Mack. It runs educational seminars and other programs that encourage businesses to make the leap into exporting.
"Exporting is an area that's lacking in North Dakota. ... Businesspeople are just so busy in their own endeavors" to think much about expanding their customer base to foreign countries, said Mack. "We let them know there are resources available. We take a little bit of the fear factor out of exports."
Tools of trade
Government programs are similarly designed to demystify the export process, and they bring numerous tools to the table. Many state-based programs act as information clearinghouses, connecting businesses with other necessary resources like financing, which also happens to be available from other (usually federal) government agencies.
Among district states, Minnesota has by far the largest state-based program, the MTO. It has 19 employees (though that's down from 23, thanks to the state's budget crunch) and programs that focus on education, marketing and market research, and counseling. Wisconsin has a staff of 12 in its International Division and contracts with trade representatives in Canada, Mexico and Brazil. Montana has five staffers in its Office of Trade and International Relations and has a trade representative in both Japan and Taiwan. Neither North nor South Dakota has formal trade offices.
Aid can also be found outside state trade offices. A Minnesota Department of Agriculture program helped soybean farmers send a 75-car train with $1 million in soybeans to a Mexican oilseed crushing company in 2002. That help didn't come free, however, as the direct marketing program was started up with a $100,000 state grant, and the MDA's Web site said it took a year and half and "numerous" state-led trade missions to Mexico to make this first sale.
A program in Montana called the Rocky Mountain Market helps manufacturers of Western and Rocky Mountain theme products secure space in foreign retail venues and galleries. Though currently the program targets only Ireland, it is set to expand to Taiwan this year. The project's Web site boasts that it is funded "in large part" by a grant from the U.S. Department of Commerce, so costs to participating companies "will be minimal." The only things provided by the manufacturer are the actual products and product literature, while "the intricacies of international transactions and logistics that keep many companies from seriously considering other markets will be handled by Rocky Mountain Market staff."
At the federal level, there are nine agencies involved in export promotion activities, to the tune of $2.5 billion, according to a September 2002 report by the General Accounting Office. Two-thirds of these programs are dedicated at least in part to helping small and medium-sized companies (or those with fewer than 500 workers).
These programs—from the Small Business Administration (SBA), Export-Import Bank, U.S. Foreign Commercial Service and Foreign Agriculture Service, among others—provide market information, guaranteed loans and credit insurance; identify business contacts and opportunities; and offer foreign advocacy on behalf of U.S. firms.
Impact unknown
Despite the web of assistance offerings, no one is quite sure of the net effect. The assumption is that surely these programs help to increase exports, but in fact, very little is known about whether exports would have grown less or more or stayed the same if such programs were not available.
The quick response is to point out that exports doubled from 1990 to 2000. But this success has also shielded many programs from much scrutiny, and to date, there is very little research on the litter of export assistance programs and their collective or individual effect.
It's not enough to say that export assistance programs create new export revenue or jobs. To spend public resources and not accomplish some level of both would be abject failure from a policy standpoint, like literally burning money. Given the trend in exports, cutting all public programs would clearly not eliminate all exports—the vast majority of export transactions take place with little or no government help.
In fiscal year 2001, for example, the SBA guaranteed 425 export loans worth an estimated $167 million. By comparison that year, U.S. Customs recorded 22 million export transactions, tallying almost $1 trillion in value. From 1997 to 2002, Ex-Im Bank loans were involved in close to $1 billion in exports from Minnesota and Wisconsin, according to the bank's 2002 annual report. That represents only about 1 percent of the total (known goods) exports for those two states.
So what exactly are we buying with the several billion dollars' worth of government export programs? There's no hard and fast answer to this question. Research suggests that some programs have a positive but small effect—export performance is better, but only marginally so. Whether such gains were "worth" it depends on what other public or private spending was sacrificed in its favor.
Equally important, export programs often assume responsibility (and therefore, credit) for the entire value of export transactions they are involved with. This implies that such exports would not have otherwise occurred, despite the fact that numerous other (and likely more important) factors are involved in the decision to export. Said a 2001 paper from the National Bureau of Economic Research (NBER), "State export promotion expenditures have no significant effect on the probability of exporting." Rather, plant characteristics, especially past success in exporting, "strongly increase the probability of exporting, as do favorable exchange rate shocks."
Then there's the matter of aligning policy intent with public spending efficacy, or at least understanding its likely return. Most export-based public expenditures focus on reducing the entry cost of exporting for small and medium exporters (SMEs)—in other words, making it easier to get started in exports. By its very mission, SBA targets small business, and almost 80 percent of Ex-Im loans in 2001 benefited SMEs.
But these companies also are more likely to be come-and-go exporters and, as one NBER paper put it, are "marginal exporters who contribute little to aggregate export revenues." In fact, an exporter profile by the Foreign Trade Division shows that 3 percent of U.S. exporters were responsible for 70 percent of exports in 2001; close to 90 percent are small companies that contributed just 21 percent of exports. Most research on the topic suggests that successful, growing firms export as a matter of course, but exporting does not necessarily create good firms.
There is very little research that looks at export performance over time for companies that have participated in a government export program. One study in 2001 by the Australian Productivity Commission looked at the export performance of such companies from 1994 to 1998 and, in fact, found that one major program did help increase company exports by a hefty 37 percent.
But the authors pointed out that "these estimates overstate the true impact of program participation," mostly because the sort of firms that choose to participate in government programs-aggressive, proactive types-would likely achieve rising exports without the help of a government program (what economists call selection bias). The study also found that several other export facilitation programs "had no significant associations with export growth."
Pay to play
That's not to imply that companies in need of help have nowhere to turn but government, because there is a substantial and growing network of export resources in the private market. The problem, as one source put it, is that "companies have to pay for it. I don't think those small and medium-sized companies can afford that."
Curt Hanson, a principal with the Trade Acceptance Group, a trade consultant firm, said via e-mail that larger companies and savvy smaller companies "will normally seek out government resources," which he said were good "not only because they also are free, but they usually provide specific programs to meet an immediate need."
And there is no denying that government programs are popular with businesses. Most sources agreed that government assistance plays a useful, complementary role. One business contact in South Dakota said government programs provided "a comfort level."
Bliss, from the MTO, said she's seen higher usage of export training classes and other educational offerings since the recession took hold in the United States. "Our classes have been consistently filled." When business is slow domestically, many companies see exports "as a way to supplement some of the downturn in the domestic economy."
"I think we underinvest in exporting," Bliss said. "I think government—federal or state—has a role. But I think the role is not to design labels or do paperwork [for companies]. It's helping companies do market research and connecting them up with the right resources and being there as an adviser when things come up."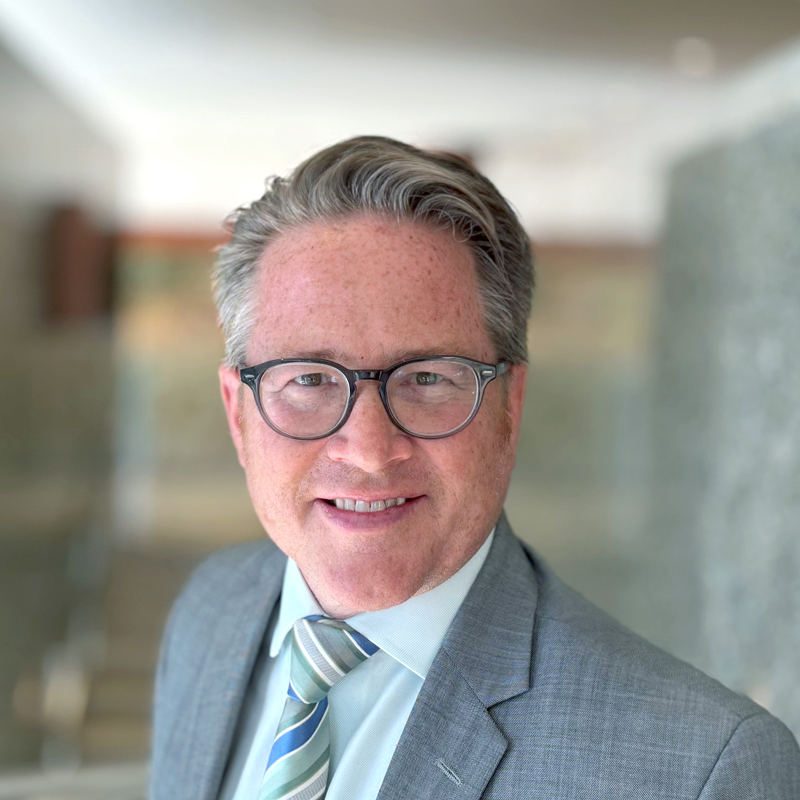 Ronald A. Wirtz
Editor, fedgazette
Ron Wirtz is a Minneapolis Fed regional outreach director. Ron tracks current business conditions, with a focus on employment and wages, construction, real estate, consumer spending, and tourism. In this role, he networks with businesses in the Bank's six-state region and gives frequent speeches on economic conditions. Follow him on Twitter @RonWirtz.