"Whiskey is for drinking," said Mark Twain, "and water is for fighting over."
The good folks of the Ninth District have done well by Twain's aphorism, at least the latter half of it. From Montana to Michigan, from septic systems to center-pivots, we wage war over water—its cleanliness, its availability, its highest use, its commodification, its spiritual essence. And as history proceeds from the settling of the prairies to the sprawling of suburbs, the struggles are becoming increasingly intense.
Montana farmers and environmentalists, for example, have sued a methane mining company for pumping millions of gallons of water into local rivers, damaging crops with "industrial waste." A federal court agreed with the farmers. The mining company is appealing to the U.S. Supreme Court. Elsewhere in the state, irrigators skirmish with towns and anglers over scarce water supplies and "dewatered" streams.
In South Dakota, authorities are building massive pipelines—financed mostly with federal grants—to solve drinking water problems. But taxpayer watchdogs have attacked the projects' funding, saying it's an enormous subsidy to citizens who should be paying their own way.
In North Dakota, midstate farmers and eastern towns hope to pipe Missouri River water across the state, viewing the so-called Garrison Diversion as the savior of the heartland. Others claim it would be an environmental tragedy and the biggest water boondoggle in state history.

Fearing that high-capacity wells are draining public aquifers for private gain, some Wisconsin policymakers want to regulate such wells throughout the state. Other officials are worried about runoff from farmers' fields and private septic systems that contaminates rivers and lakes.
To improve water quality, Minnesota legislators this spring considered a prohibition on phosphorus in dishwasher detergent, but critics attacked the measure as expensive, unnecessary interference with commerce. Meanwhile, officials note that the proportion of Minnesota lakes considered fit for swimming declined from 79 percent to 64 percent between 1994 and 2000. In late June, the governor announced a clean water initiative; agency officials estimated a $3 billion price tag for water cleanup.
Drought and fear of global warming have raised water worries even among Great Lakes states like Michigan, where schemes to ship fresh water from lakes to other nations or Sun Belt states have citizens in Michigan—the Upper Peninsula (U.P.) included—decrying a "liquid gold rush." But Michigan offered $9.6 million in subsidies to attract a Perrier Group project to pump 200 gallons a minute for its bottled water.
These battles are not exclusive to the Ninth District, of course. Water wars were a key item at last year's Environmental Summit in Johannesburg, South Africa. In Oregon's Klamath River Basin, farmers fight with environmentalists over whether to use river water to irrigate crops or spawn fish. California and Colorado regularly feud over water supplies. And the U.S. Supreme Court has just agreed to rule on a centuries-old dispute between Virginia and Maryland over rights to Potomac River water.
What all these disputes share is intense competition over a vital resource: water, the lifeblood of humanity. And from an economist's perspective, the difficulty of resolving the disputes lies not in simply reconciling supply and demand, but rather in the fact that water has a remarkably complex economic personality that renders it vulnerable to both market and government failure. In a nutshell, the provision and use of water are prone to what economists call externalities, decreasing costs and problematic public goods valuation.
These economic characteristics—and entrenched political realities—mean that there are no easy answers to the allocative problems that water presents. A durable resolution will involve elements of both market forces and government intervention, but the right combination has remained elusive. The bottom line is that water will never meet an economist's definition of a simple market commodity or an obvious government service—so water solutions will always be difficult to grasp. But because water will always be a critical need, we'll continue to struggle to find the right blend.
Go wet, young man
Government has historically played a major role in the provision of water for agriculture and home use. The aqueducts of ancient Rome, for instance, were the quintessential symbol of the empire's geographic reach and economic power. In the United States, government water supply has been the foundation of national growth. Teddy Roosevelt's Reclamation Act of 1902 launched the building of major dams and irrigation systems throughout the western United States, under the aegis of the Department of the Interior's Bureau of Reclamation (BOR), with the goal of settling the West.
One of the BOR's first dams—the largest earth dam in the world upon its completion in 1914—was the Belle Fourche Dam in western South Dakota. Built to "reclaim" arid land, the dam soon filled the irrigation ditches of Butte County farmers, and today the county, with about 1 percent of the state's population, accounts for 25 percent of the state's annual water withdrawals. (Butte County farmers irrigate to grow alfalfa and corn on 57,000 acres; they sign 25-year contracts at a flat fee per acre to cover maintenance and operation costs. So the price they pay for water has only a minor relationship to quantity of water used.)
Irrigation is the primary focus of BOR projects, and in terms of the total quantity of water withdrawn and consumed from surface and ground water sources, it is the major water use in Ninth District states. (Coal and nuclear power plants also withdraw huge quantities of water for cooling, but about 98 percent of it is returned immediately for other uses; irrigation, in contrast, consumes most of the water it withdraws.) (See chart.)
In Montana, 97 percent of all water withdrawn from rivers, lakes and aquifers in 2000 was used for irrigation, according to provisional data from the U.S. Geological Survey (USGS), which compiles water data every five years. The figures for South Dakota and North Dakota are nearly as high: 71 percent and 61 percent, respectively.
Irrigation pulls a lot of water: Montana used about 8 billion gallons of water a day for irrigation in 2000, twice as much water as Minnesota used for all purposes. On a per capita basis, the contrast is even more dramatic: Montana used nearly 12 times as much water per capita as Minnesota, according to the USGS's provisional 2000 data. In the United States as a whole, in 1995, irrigation and livestock accounted for 85 percent of the nation's annual withdrawals of water.
Public supply and public decay
The BOR's powerful role in irrigation belies the picture of rugged individualism espoused by Roosevelt, but irrigation is only one type of water use supported by government. Water for domestic, commercial and industrial uses is also often supplied publicly—two-thirds of Wisconsin's population, for example, was served by public systems in 2000. And in district states, the trend toward public supply is rising. In South Dakota, for example, 75,000 more people got their water from public supply systems in 2000 than in 1990, according to the latest USGS report on water use in South Dakota. The state's total population increased 8.5 percent over the decade, but the proportion supplied with public water increased faster, by 13.6 percent. "The increase," said the report, "can be attributed to the continued increase in the number of rural customers and towns served by rural water systems and the migration of people to cities."
But while government-run water systems are ubiquitous, they also suffer several fundamental flaws.
Under pressure to make water available at the lowest possible cost, government water systems tend not to account for the true capital depreciation costs of their systems (let alone for the actual opportunity cost or scarcity value of water). As a result, most public water systems are in advanced states of decay. Recent analyses by the U.S. Environmental Protection Agency project that over the next two decades, communities will have to spend as much as $1 trillion to repair or replace drinking water and wastewater facilities. The EPA further estimates a $650 billion gap between current spending plans and needed funding for water system repair over the next 15 years.
In the U.P., for instance, the crumbling water systems of Ontonagon village, White Pine and Silver City were unable to meet the demands of residents, who petitioned for federal funds to rebuild and extend their systems. Their congressman, Rep. Bart Stupak of Menominee, brought home the pork: $15 million in federal loans and grants. "In addition to assuring residents ... a safe, quality water supply," declared Stupak, "this water project will help make this area more attractive for business development."
Other Michigan townships and villages in Baraga, Gogebic, Houghton, Marquette and Ontonagon counties received $14.8 million in federal grants last year to repair and upgrade their water and sewer systems.
Political connections
Government-run water systems also are highly susceptible to political favoritism. Of course, political favors can be viewed as the natural outcome of the democratic process, but by the same token, such favors will remain controversial as other interest groups express their concerns.
In North Dakota, for instance, agricultural interests worked for decades to get federal funding for an irrigation system that would bring Missouri River water east. The original plan called for irrigating more than 1 million acres. National sentiment for big new irrigation schemes has dried up since this plan was first devised, but advocates of the Garrison Diversion Project, as it has long been known, came up with a revised project focused on drinking water for towns to the east. Critics continue to call Garrison "the granddaddy of wasteful water projects," and former assistant Secretary of the Interior Nathaniel Reed said the revised project "won't solve North Dakota's water problems and is returning Garrison to its well-earned reputation as a first-class boondoggle." The dispute, born in the 1940s, is unlikely to be resolved any time soon.
In South Dakota, Montana and southwestern Minnesota, local communities are counting on roughly $1.5 billion in federal dollars to build vast new drinking water systems. The Fort Peck Reservation system, for example, would cost $200 million and pull water from the Missouri to supply 31,000 people and 120,000 head of livestock in four northeastern Montana counties. The Rocky Boy's-North Central Montana Regional Water System would cost about $229 million and serve water from Lake Elwell to 7,000 homes in 20 communities.
Still larger projects in South Dakota—the Mni Wiconi, the Mid Dakota and the Lewis & Clark—are planned or under way, but their completion is threatened by federal budget cutbacks. President Bush's 2004 budget included far less than state officials hoped for in annual appropriations for the South Dakota projects: Indeed, the Lewis & Clark project, which would bring Missouri River water to about 200,000 people, including much of Sioux Falls, received nothing in the Bush budget.
The importance of systems to provide clean water is undeniable. Those that would bring water to American Indian populations are especially critical. On the Pine Ridge and Rosebud reservations—just a few counties south of South Dakota's well-watered Butte County—ground water wells provide too little water, according to public health officials, and what they do offer is often contaminated with arsenic, hydrocarbons or nitrates. Many residents rely on "water buffalos"—large tank trucks—to deliver water a few times a week.
But if the need is clear, the financing is questionable. The Mni Wiconi is a 4,500-mile pipeline project with 35 reservoirs that will serve more than 50,000 people in seven counties and three reservations. But it has experienced approximately $70 million in cost overruns on a $392.4 million project, according to audits by the Department of the Interior's Office of Inspector General. Possible mismanagement aside, critics say that federal underwriting for big drinking water projects obscures reality and avoids tough decisions.
"Very few of these are really just about drinking water, but drinking water is what will sell something," said Steve Ellis, vice president for programs at Taxpayers for Common Sense. Ellis argues that many of these projects are actually pushed by farmers who want to tap into the drinking water projects. "The irrigation beneficiaries will just tie onto the system," he said. "Getting the water to the irrigation folks is the main driver, but in some cases the [Indian] reservation is being used as political cover, as the justification."
Buy me a drink?
Even if the projects are just about drinking water—as their advocates insist—groups like Ellis' argue that local communities need to be more responsible for their own water costs. Under BOR rules, federal funding covers 100 percent of the cost for water supply projects to Indian reservations, and 80 percent for the non-Indian portion.
That cost-share funding is essential, according to Annemarie Robinson. Robinson is coordinator of the local administrative authority for the Rocky Boy's-North Central Montana Regional Water System. Would the local communities build the system without the federal subsidy? "No, never happen. Never in a million years," said Robinson. "It's just too expensive."
According to Robinson, the $229 million project would serve about 19,000 people—nearly seven times the per capita cost of the Lewis & Clark water system that would serve an area with greater population density. Planners suggest that the per capita costs will drop, since a new water system should help the area's population grow to about 30,000 after 50 years.
Without the project, predicts Robinson, things will go in the other direction. Boosting rates to cover the cost of water system improvements would cause an exodus. "We'll price ourselves out of water," she said. "When people start looking at $100 monthly bills for water, they're going to move out of there." Robinson acknowledges that the harsh climate already dissuades many from living in north central Montana, but she's committed to fighting "the battle of the funding" for the water project. "A lot of people choose not to live up here because of the weather," she said. "But us die-hards, we love it up here."
For Ellis, that's the problem. Why should the federal government subsidize a lifestyle choice? "If there's anything that should be paid for by the users, it's drinking water," he said. "If we're spending hundreds of millions of dollars on a very few people, we have to ask some really hard questions about whether this is really something that we should do."
Battle of the Missouri
The Missouri River—whose flow through Montana, North Dakota, South Dakota and then south to Missouri, is managed by the Army Corps of Engineers through an extensive system of dams, reservoirs and levees—has also been involved in a long-standing upriver/downriver dispute. The northern states of the Ninth District rely on its waters for recreation, but southern states like Missouri want the river's water managed for flood control and barge transit. Upriver states have pressured the corps to use its dams to mimic natural ebb and flow cycles that would aid the fish and wildlife that bring in tourism dollars. But downstream states want steady water flow. Senators from the various states have been fighting this river battle in Congress for a decade, and the corps has maintained the status quo, to no one's satisfaction.
Sen. Tom Daschle of South Dakota says the economics are simple: A thriving $100 million recreation business should trump a dying $7 million barge industry. Many would dispute Daschle's calculations, but his underlying argument makes sense: The Missouri's waters should be managed so as to optimize its value, balancing costs against benefits to arrive at the highest net benefit to the nation as a whole. But with government-run water systems, it's clear that regional politics—not national economics—are usually in charge.
The Missouri River battle and others in the Ninth District highlight the fact that market signals play a weak role in water allocation decisions. The inevitable consequence is waste, scarcity and disputes.
Markets to the rescue
In the face of growing problems with government-run water systems, markets are increasingly promoted as the solution. "Water is a commodity like any other," states the Political Economy Research Center (PERC), an environmental think tank based in Bozeman, Mont. "Water crises need not occur if individuals are allowed to respond to scarcity through market processes."
The problem, wrote Clay Landry and Terry Anderson of PERC, is that "prices and allocation have been determined in the political arena [where] powerful interest groups have prevented any meaningful increases in water prices or reallocations." Markets, they argue, should bring the Invisible Hand to the clear liquid. "With the high cost of development limiting expansion of water supply, the growing demand for water will be kept in check by higher prices, and supplies to meet the demand will have to come from reallocating water from current uses."
In Minnesota, a February 2003 report from the Environmental Quality Board suggested that the demand for water should, indeed, be more dependent on the willingness to pay. "Minnesota, like most states, treats its water like a free good," said the report. "People tend to waste a good that costs them nothing. ... The state could send a message to all Minnesotans by establishing a value-based fee on uses such as permitted water appropriations, drinking water connections and wastewater and septic system discharges."
Federal officials, too, have called for greater reliance on water markets. In 1996, Secretary of the Interior Bruce Babbitt suggested that "willing buyer/willing seller" water markets would help ease water battles in the West. And in a May 2003 report, the current Interior Secretary, Gale Norton, emphasized that "market-based transfers" are one part of the solution to the West's water woes.
"The Department of the Interior strongly supports the use of these mechanisms to allow water to be shifted between competing water uses," says the report, ominously titled Water 2025: Preventing Crises and Conflict in the West. Notably, the report admits that "the use of water banks and markets is sometimes a source of concern to agricultural areas and the communities that support them."
Market limitations
The argument for water markets has great merit. Water would be allocated more efficiently and wasted less if its allocation could be based on clear prices established by demand and supply. But the argument is also a bit too simplistic. Water is not a commodity like any other. Rather, it is inherently susceptible to market failure—that is, unfettered markets often will fail to allocate it optimally.
"Unfortunately," argued William Easter, an economist at the University of Minnesota, "water has a number of characteristics which create market failure in its production and delivery to users." Easter, a World Bank consultant and international authority on the economics of water management, observes that these market failures—combined with the ideas that people have a basic right to receive water and that water projects induce economic development—have often impelled governments to intervene heavily in the provision of water. While government involvement itself leads to problems, a naive application of market theory to water supply and demand won't resolve the complexities of water allocation—and could make them worse—without an understanding of the market failures to which water is susceptible. The heart of the problem lies in the economic character of water.
The collection, treatment, delivery and use of water are inherently prone to—in an economist's terminology—decreasing costs, externalities and challenging public goods valuation. And each of these characteristics leads to pricing problems that markets—absent some level of government intervention—can't solve.
The first of these—decreasing costs in the provision of water supply—may be the most obvious. While it makes economic sense for isolated farmers to dig separate wells for themselves, the gathering of human populations speaks powerfully for the building of central water systems: big dams, huge wells, capacious reservoirs, giant treatment plants and pumping stations, Byzantine pipeline networks. These capital-intensive, long-lived systems exhibit such large economies of scale—the cost of collecting, treating and distributing an additional gallon of potable water is less than producing the previous gallon—that it's usually most efficient for just one large entity to provide water for a given population group.
But that, of course, is a monopoly, and private monopolies have an incentive to maximize profits by lowering quantities and raising prices above the competitive level (marginal cost). If a single company runs a city water supply, therefore, the city is likely—if the company is unregulated—to face higher prices and receive less water than competitive markets would provide. It's for that reason, among others, that governments usually run water systems or regulate the companies that do.
Externalities and free water rides
More difficult—from an economic perspective—are problems that stem from the inescapable interdependency of most water uses. Whether or not you turn on your television has no impact on your neighbor, but filling your swimming pool might well decrease his ability to water his lawn. More broadly, the quantity and quality of water used by one person will impose costs on other users farther "downstream." It's a classic example of an externality, and externalities make pricing difficult.
Pollution in Minnesota rivers and lakes is a good illustration. Washing dishes in Minneapolis is likely to add phosphorus (from the detergent) to the Mississippi River and eventually to the Gulf of Mexico, where it will nurture algae and kill fish. So Minneapolis water use incurs costs for others downriver, but not a penny of that cost is reflected in the city's water bill—and wouldn't be even if the Minneapolis water system were run privately, not municipally.
Externalities due to the interconnectedness of water systems are more obvious, and painful, when combined with another characteristic of water: It is rarely either a purely private good or a purely public good, but rather a mixture of the two, or what many economists call an "open-access" or "common-property" good.
Those are the terms economists use to describe something used by many people without direct payment: parks and highways, for instance. They're akin to "public goods" in that they're nonexcludable (very difficult or expensive to prevent people from using them), but unlike true public goods (national defense or sunsets), they're also rivalrous: One person's consumption of them is diminished by another's.
(As University of Arizona economist Gary Libecap wrote, "[rivalry] distinguishes common-property resources from public goods." Private goods are also rivalrous, but they're easily excludable: You can prevent others from using them at low cost. Excludability is necessarily a matter of political and/or economic cost—more on this later—and changing politics or improved technology can make exclusion possible when it wasn't before, by lowering the cost of making something exclusive.)
A busy highway is a common-property good. It's hard to keep people off of it (nonexcludable), and the more people who get on, the less valuable it is to each individual (rivalrous). The economic puzzle, of course, is that when you can't exclude people from using something, you can't really charge them for it—a pricing problem that economists call "free riding"—and the more likely people are to use it, a phenomenon that can lead to the "tragedy of the commons" if excessive use depletes the resource.
Water is sometimes a private good—think Evian—and sometimes a public good: the knowledge of Lake Superior's splendor. But usually, water is a common-property resource. "Most uses of water are going to be found up in that common-pool resource realm. Rival and nonexclusive," observed David Marcouiller, an economist at the University of Wisconsin-Madison. It's difficult to keep people from using lakes, rivers and aquifers—so free riding is common. And the more rowboats you put on a lake, the less solitude per person. Indeed, the word "rival" is derived from the Latin rivalis, meaning "one who uses the same stream." But the same concept applies to other resources with fluid boundaries and hard-to-establish property rights, like clean air, schools of fish and petroleum reservoirs.
Cutthroat competition
The Smith River near Helena, Mont., is a watery ribbon of paradise, according to outfitters who will charge you $3,000 for five days of floating and fishing on it. But Montana Trout Unlimited, an organization working to save fish in Montana streams—cutthroat trout, in particular—says the river's value is being compromised by farmers and others who draw off river water (or sink wells) for irrigation.
A dispute currently in front of the state's Department of Natural Resources and Conservation pits ranchers—and the county golf course—who are applying for permits to draw more water from the river or nearby aquifers against Trout Unlimited and other parties, including outfitters, homeowners and power companies.
Farmers simply want enough water to grow crops, but downstream users say they're pulling too much water away from the river, depleting fisheries needed for spawning the threatened cutthroat, diminishing the value of downriver trips and riverside homes, and restricting water flow for hydroelectric generation. The permits have passed their first round of environmental assessment, but more review—and possible court battles—seems likely.
The Smith River is a perfect storm of externalities, nonexcludability and intense rivalry over a common-property resource, but its predicament is far from unique. In the town of Conrad in northern Montana, public works director Steve Ruhd is trying to raise $4 million to move the pump house that pulls water from Lake Frances through miles of pipeline down to the 2,700 residents. The pump—paid for largely with federal grants and loans—would be a substantial upgrade of an aging system.
But Lake Frances is also the water source for the Pondera County Canal and Reservoir Co., the local irrigation outfit, and when water is short, relations with Conrad officials can be tense. In 2000, the town threatened to file an injunction to force a halt to irrigation. The threat pushed the company and town to communicate better, said Ruhd, and now, "we're actually really making some progress, relationship-wise."
Looking out his window at a late April shower of rain and snow, Ruhd said he's generally optimistic about summer water supplies. But another drain on the system makes him nervous.
"The [government] has been funding irrigation systems for the farmers," he said. "They'll grant the farms 75 percent of the cost of a pivot irrigation system." Center-pivots use water more efficiently than flooding irrigation ditches, explained Ruhd, "but it's also made it a lot easier for them to use. Instead of having to go out and spend several hours every day changing pipe or working, they can push a button and they're done. So they're irrigating more. They're using it more efficiently, but they're using more of it." That means supply problems for Ruhd and the Conrad residents he serves. "They use more water and drain the lake more frequently," he said, of the center-pivot irrigators. "We're going to have this problem real regular now."
Shotgun wetting
Many water disputes in the Ninth District are similar to these: groups of individuals deeply concerned about the quality and quantity of water they'll be able to get for their lives and livelihoods, and highly aware of the demands others are making on "their" sources. Who actually owns the water—or more accurately, who has the right to use it—is central in such disputes (see Parting the Waters). Clear property rights could help reconcile these disagreements, and functioning water markets depend upon them. But definitive property rights to this indispensable but amorphous fluid tend to elude the tightest legal grasp.
In 1973, Montana sought to clarify water rights by establishing a statewide process of claim adjudication. Progress has been limited. As of January 2003, fewer than 8 percent of the 219,417 water claims had been finalized. "Montana's General Stream Adjudication is nothing if not ambitious," observed Doug Ritter of the Montana Water Court, in a recent article. "It is the largest judicial proceeding ever attempted by this state. While the final goal ... is vital for the future, the process requires a great deal of commitment from the state and its citizens."
But budget deficits have limited that commitment, constraining staff resources for the painstaking process. And a frontier mindset still threatens to prevail. "People here grow very impatient with the whole adjudication process," said Dave Johnson, recently retired from the U.S. Geological Survey in Helena, Mont. "It may not actually come to this, but a lot of people feel 'I'll still take my shotgun and want to be as far upstream as possible—as long as I get the water out in the field, that's fine.' And no matter what the rights say, the farther downstream you are, the less likely you are to get your full water rights."
Transaction costs
The ability to exclude someone from using water—or a highway, for that matter—is central to the issue of establishing an accurate price for it, a price that reflects willingness to pay. Shotguns are one method of exclusion, certainly, and claims adjudication is another. Both are means of establishing property rights.
But both methods are costly—waving a shotgun can damage community relations and adjudication is an expensive legal process. And in a world without free lunches, excludability depends on the cost of keeping others out.
If you have a great swimming pond in your back yard, for example, it will become a common-property good unless you incur the expense of building a fence to keep out neighbors; whether your pond remains a private good depends on the price of pickets. Similarly, public lakes are common-property goods—and may be overused—unless governments charge and enforce user fees. Increasingly, governments are doing just that (usually in an effort to address budget deficits without raising income taxes), but the cost of enforcement is itself an impediment to preventing free riding, just as the cost of claims adjudication slows the clarification of Montana water rights.
Nobel laureate economist Ronald Coase referred to such outlays as "transaction costs," and he noted that that if they're high enough, transaction costs can blunt the motivation to clarify property rights that might improve market function. "In order to carry out a market transaction," he wrote, "it is necessary to discover who it is that one wishes to deal with, to inform people that one wishes to deal and on what terms, to conduct negotiation ... to draw up the contract, to undertake the inspection needed to make sure the terms of the contract are being observed, and so on. These operations are often extremely costly."
High transaction costs are the rule in water wars, where parties are numerous, claims are hotly disputed, and measurement is difficult, so creating contracts for water markets is challenging. "The reason why some activities are not the subject of contracts is exactly the same as the reason why some contracts are commonly unsatisfactory," wrote Coase. "It would cost too much to put the matter right."
The value of beauty
A final pricing problem that impedes water market solutions is the fact that water holds values that are difficult, and perhaps impossible, to determine. Economists distinguish between use values and nonuse values. An obvious use-value for water is irrigation, for example, and establishing that value of water is fairly straightforward: How much crop would be produced without it vs. how much with?
But nonuse values are harder to measure and price. Indeed, while some of these are difficult to estimate, others are probably beyond determination. In the first category is the amenity value of water to a property owner. A trout-filled stream in one's backyard adds thousands to its value—thus the antagonism between irrigators and homeowners in Montana's Smith Valley. Economists estimate such values using hedonic econometric models—looking at a large data set of properties, taking into consideration as many variables as possible and then statistically calculating the monetary contribution of specific amenities; more simply put, comparing a home with a trout stream to a similar home without it.
"You can look around any lake in Minnesota or Wisconsin and see very clearly that there's a premium paid for being close to the lake," observed economist Marcouiller. "Hedonic models try to get at that premium. And actually that provides one good market-based mechanism ... real estate provides a proxy mechanism for valuing water."
Price check on existence
Far more difficult is determining the worth of what economists call "existence value." Most would agree that Minnesota's Boundary Waters have value simply because they exist as an inviolable refuge of great natural beauty. (The fact that we can camp, canoe and fish there is a separate, added value.) But putting a definitive price tag on that nonuse value is impossible. Economists try to get at it by surveying people: What are they willing to pay for the existence of the Boundary Waters? But such hypotheticals obviously don't meet a real-world market test. "Unless you really take your wallet out and plop down some cash, it's all theoretical," noted Marcouiller.
In between such values are things like habitat protection. Water is essential for the preservation of the cutthroat trout and the piping plover, for example. It might be possible to estimate the market value of water to preserve cutthroat trout, since tourists love to catch them. But the nonmarket value of water in ensuring a species' existence is a tougher call.
"We've actually done a number of economic studies in terms of the value of fishing in Montana," noted Glenn Phillips, chief of the habitat protection bureau for Montana Fish, Wildlife and Parks. "It's a major segment of our economy. That's one part of it. But the other thing is: How do you put a value on a species that could potentially go out of existence?" (And indeed, some might argue that barge operators and Northern Plains farmers are also endangered species needing recognition and protection.)
Such values tend to be public goods—things that are neither excludable nor rival: We all share the benefits of preserving nature. And some predict that demand for water to preserve such values will increase as incomes rise. "Services such as recreation and habitat preservation have experienced a significant growth in demand over the past twenty years partly because they have high-income elasticities of demand," wrote economist Easter. "Thus, in the future water is likely to be allocated in larger volumes to [such] services."
Shared responsibility
The fact that water's intrinsic characteristics make its economic values difficult to determine means that markets and governments will necessarily share the responsibility for determining its allocation. It is not an either/or proposition. The challenge, then, will be to determine which of water's services or values can best be delegated to the marketplace and to change legal and political institutions to facilitate that process.
There are some signs of promise. "There is growing realization that water management provides a bundle of services that can be divided up, with some of the services better, more efficiently provided by the private sector," contends Easter. "By unbundling services, the public sector can maintain its role where it is most important, i.e., protect against monopoly power, negative externalities, the underprovision of public goods, and the overuse of open access water. The private sector and market forces can then be used to help better manage and allocate water services."
And in district states, examples exist of emergent market forces. In Montana, an innovative water-leasing program is building water markets to save fish habitat. State agencies and environmental groups have entered leases with farmers for their water rights. The farmer gets an annual payment, and the fish get more water left instream. "If we're surgical about where we do it, from a fisheries perspective, then we can protect whole stretches of headwater streams for miles and miles," said John Wilson, conservation director of Trout Unlimited in Montana. But striking a deal can be difficult. "Pricing is a big problem," said Wilson. "We're having difficulty actually pricing that stuff. That's embryonic."
In Calumet, in Michigan's U.P., the city water system is privately owned and operated—a legacy from the Calumet and Hecla Mining Co. According to an analysis by the Mackinac Center for Public Policy, a privatization advocacy group, Calumet's water system operates more efficiently than comparable government-run systems in other Michigan communities.
Milwaukee is in the middle of a 10-year contract with United Water, a water management corporation, to manage the city's sewers and the arrangement has worked well so far. But a similar arrangement in Atlanta fell apart earlier this year—and industry analysts predict the Atlanta split will freeze the already glacial pace of water privatization in the United States. Even if privatization works for Milwaukee sewers, its water supply is still a bone of contention: The city is fighting with its suburbs over water sales. But at least water is on the market.
Safe predictions
Expanding market opportunities for water will require extensive institutional change, said economist Easter—from amending tax laws to relaxing the Endangered Species Act—and such changes are likely to occur only if forced by rising conflicts over demand and supply. The weather will play a role, as will population growth and the economy, and all are subject to uncertainty. But three predictions seem safe: The power of the market will be hard to ignore, government will continue to intervene, and Twain's saying will remain apt.
PARTING THE WATERS
In Montana, North Dakota and South Dakota, as in most western states, access to water is governed by "prior appropriation rights," whereby the first person historically to use a given source of water (the "senior") has the right to use as much as they wish, without regard to those who make later ("junior") claims. States with more plentiful water, like Minnesota, Wisconsin and Michigan, rely on "riparian rights," which give equal water use rights to all owners of land that abuts a given body of water.
But even riparian rights states place some restrictions on water use, usually by saying that such use must be "reasonable and beneficial." And prior appropriation rights states grant individuals only the right to use the state's water, not to own it. Water ownership is generally retained by the state itself, as a public trust.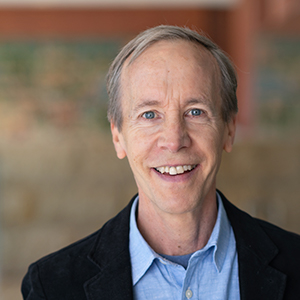 Douglas Clement
Editor, The Region
Douglas Clement was a managing editor at the Minneapolis Fed, where he wrote about research conducted by economists and other scholars associated with the Minneapolis Fed and interviewed prominent economists.