Whether rent has been tamed in district markets outside the Twin Cities over the last couple of years is hard to decipher. For one, private firms tend to collect market data (particularly rent figures) only in major metro markets. In the district, that means just Minneapolis-St. Paul. Disparate anecdotes might abound in other markets, but they are hard to pin down and call a trend.
One gap-filler is so-called fair market rents from the Department of Housing and Urban Development. FMRs are rent estimates in 354 metro areas and 2,350 nonmetropolitan counties across the country used to set housing assistance subsidies. They are forward-looking in the sense that each year's FMR is set the year prior, so 2005 FMRs were tabulated last year.
HUD sets FMRs at levels meant to "assure that a sufficient supply of rental housing is available to program participants" at the 40th percentile, or the going rate for 40 percent of "standard-quality rental housing," which does not include public housing and units less than two years old, according to HUD's Web site. (Some major markets are set at the 50th percentile.) The agency uses a combination of data (decennial census, American Housing Survey and random sample telephone surveys) and then adjusts rent levels using "regional rent change factors," including data from the U.S. Consumer Price Index.
The fedgazette collected FMRs in 15 district markets for apartments with zero to three bedrooms from 2002 to 2005. The data show a wide variance in rent changes among these markets during this period. Rochester, Minn., and Missoula, Mont., were the only markets to see double-digit rate increases across all bedroom sizes during this period, while all other apartment markets in Montana and the Dakotas were soft. Fargo, for example, saw FMRs go down for all bedroom sizes during this period.
Generally, FMRs demonstrate soft rental markets suggested by the many anecdotes of high vacancy rates. A majority of FMRs in district markets (and across bedroom sizes) saw annual rent increases below 2 percent over this period, and the number of instances where FMRs rose faster than 10 percent (cumulatively) were canceled out by the number of markets that saw overall decline.
There are some caveats in using FMRs as a proxy for local rent trends. For one, the time-intensive nature of tabulating FMRs means they often lag the real-time rental market, both in times of tightness (like just before the recession) and in times of slackness. Neither do FMRs consider informal rent concessions common for the last several years.
As a result, major increases appear periodically, the likely effect of playing catch-up to market trends. For instance, Rochester saw the FMR for a studio apartment increase by 33 percent this year.
Still, given the void of rent data from property owners, FMRs are one of the few comprehensive measures of rent trends in the district outside of the Twin Cities. The Dakota County (Minn.) Community Development Agency conducts an annual rent survey to keep tabs on local rent conditions. Deborah Haugh, director of housing assistance for the agency, said via e-mail, "Generally, I would say the FMRs have been somewhat reflective of market trends but have been a lagging indicator. ... As a regional indicator, I think they are reasonably accurate."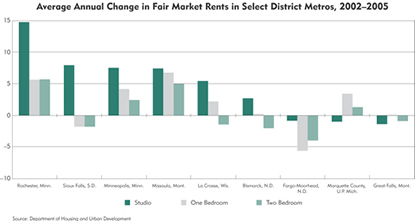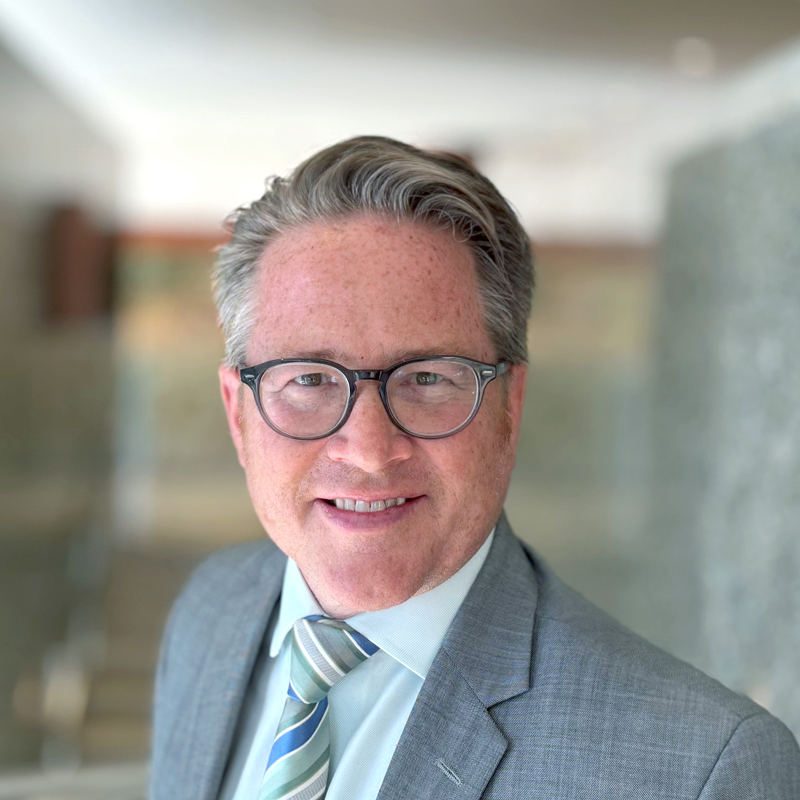 Request as a speaker
Ron Wirtz
Editor, fedgazette
Ron Wirtz is a Minneapolis Fed regional outreach director. Ron tracks current business conditions, with a focus on employment and wages, construction, real estate, consumer spending, and tourism. In this role, he networks with businesses in the Bank's six-state region and gives frequent speeches on economic conditions. Follow him on Twitter @RonWirtz.