Company mass layoffs: The "other" job shock
To be sure, mass layoffs—governmentally defined as a layoff of 50 or more workers by a single company or organization—garner the lion's share of media attention and public displays of grief. While certainly important to their individual communities and workers, mass layoffs nonetheless might not carry quite the wallop—at least in terms of employment levels—as you might think.
Labor market information offices in each district state helped identify more than 50 mass layoff events that occurred between 1990 and 1993. (The matter of identifying mass layoffs during this period is complicated by the fact that systematic federal tracking of mass layoffs started in 1995. As such, the list of mass layoffs from 1990 to 1993 identified by state offices cannot be considered comprehensive—particularly since a very limited list was gathered for Minnesota, easily the district's largest state economy. Anecdotal reports from local sources also suggest additional mass layoffs in district counties occurred during this period that were not identified by state labor offices.)
In only four (known or reported) cases did a county experience an employment shock in or near the same year that it had a mass layoff. This lack of any notable "shock effect" from mass layoffs on the host county's employment is likely due to several factors. For starters, the large majority of mass layoffs involve fewer than 200 workers, and they tend to occur disproportionately in counties with a larger employment base.
Sioux Falls, S.D., for example, experienced two mass layoffs in both 1992 and 1993; each event ranged from 75 jobs to 180 jobs. In 1993, the two mass layoffs involved a total of 330 workers, or about 0.3 percent of Minnehaha County's employment of more than 100,000 workers.
Second, big layoffs are sometimes gradual—with workers let go over two or more calendar years, which might statistically soften jobs lost in any one year. Eau Claire County, Wis., experienced five mass layoffs from 1990 to 1993, including a truly massive one in 1991, when the Uniroyal Goodrich Tire Co.—the county's largest private employer—announced it was closing the nation's oldest tire factory there, eliminating some 1,300 jobs, or close to 3 percent of the county's employment.
Still, the metropolitan county never registered as a "shocked" county in terms of an annual employment decline. In fact, county employment managed an annual increase of almost 3 percent in 1991. Neither did nearby Chippewa and Dunn counties—each with about 20,000 workers—experience an employment decline after the Uniroyal debacle. Part of the reason likely was that the Uniroyal layoff was phased: according to news reports at the time, some 600 workers were released in 1991, and the remainder the following year.
Probably more important in maintaining local employment was the fact that the Uniroyal shutdown happened on the cusp of a hiring boom in the region. From 1990 to 2000, county employment levels escalated every year, rising close to 40 percent in sum. Even manufacturing saw strong growth. Two years after the Uniroyal shutdown, the number of manufacturing jobs in Eau Claire County had dropped by 1,000 to about 3,500. But big expansions by the likes of Hutchinson Technology, a maker of computer hard drive components that hired more than 1,000 workers in the mid-1990s, quickly turned the tables. By 1999, county manufacturing employment hit 6,500.
This does not suggest that major layoffs by a single firm are unimportant, or that they do not lead to employment shocks. Both Hutchinson and Eau Claire counties experienced their own employment shocks after strong growth in the 1990s. Hutchinson announced mass layoffs in both 1999 and 2000, and Eau Claire County saw annual employment decrease by 5 percent in 2001.
The point is that the role and overall effect of mass layoffs might be a bit misunderstood, even overstated in terms of the attention they receive, in part because they focus people's attention entirely on jobs lost, when studies suggest—and economic recessions would tend to reinforce—that the rate of job creation (not loss) is more important in terms of rising employment levels.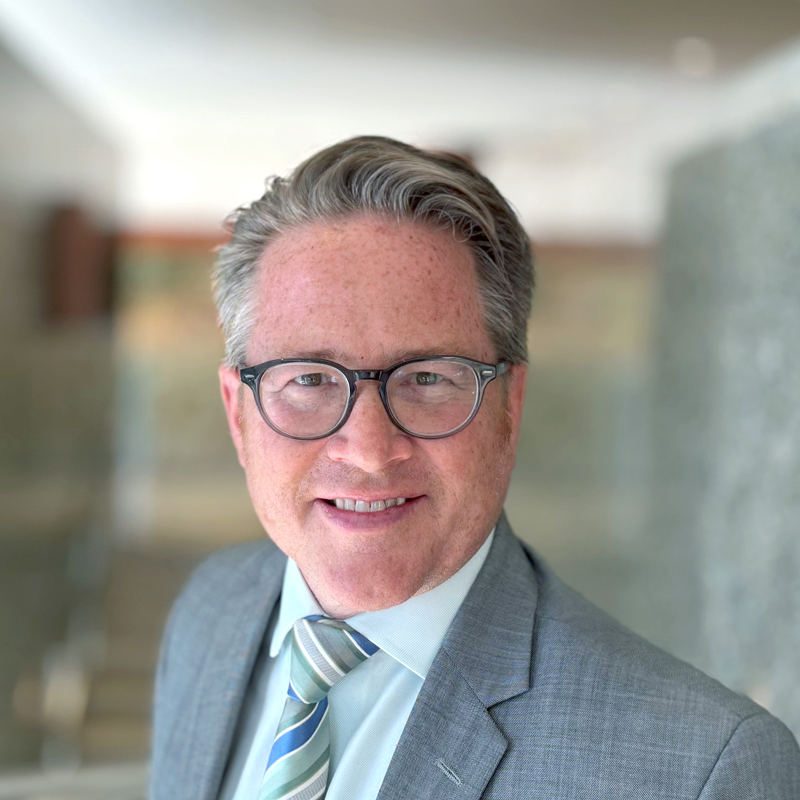 Request as a speaker
Ron Wirtz
Editor, fedgazette
Ron Wirtz is a Minneapolis Fed regional outreach director. Ron tracks current business conditions, with a focus on employment and wages, construction, real estate, consumer spending, and tourism. In this role, he networks with businesses in the Bank's six-state region and gives frequent speeches on economic conditions. Follow him on Twitter @RonWirtz.