Despite its size and obvious presence on the physical landscape, manufactured housing keeps a low profile. What many people might not realize is that the industry has undergone considerable change, not only in terms of sales, but in other basic characteristics.
For example, manufactured housing has ridden a roller coaster in terms of its share of housing units. In the latter half of the 1980s, about 13 percent of annual new housing units were manufactured. Then the boom started, and by 1994 that market share crept up to 17 percent, peaking at 20 percent in 1998. It has since crashed to less than 7 percent last year.
Manufactured Homes As A Percent of Total Housing Units, 2000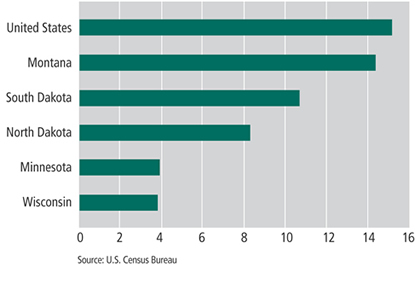 But that's just the front stoop to the house. Go inside and you'll find other trends sweeping the industry.
No trend is probably more noticeable than the shift to larger manufactured homes. The industry grew up as a single-section home—the penultimate in "home delivery"—but has been moving quickly toward larger, multisection units. As recently as 1995, placements of single-wide units outnumbered those of multisection units, according to U.S. Census data. Since then, however, there has been a hard, upscale shift to larger manufactured units. By 2003, about 75 percent of all manufactured homes were multisection units.
District states have experienced the same trends at different paces. In Wisconsin, only 16 percent of manufactured homes were multisection units in 1990. By 2003, that share was 79 percent. Given their rural expanses and limited access to building contractors, Montana and North Dakota have long been popular sites for manufactured homes. Buyers in each state also made the jump to multisection homes more quickly than the rest of the nation, and by 2003 about 85 percent of these homes were multisection (see chart).
Multisection Units As A Percent of Total Manufactured Units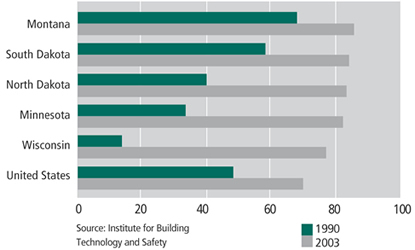 More amenities are being included in these homes as well. In 1990, air conditioning was included in fewer than half of the units sold in the Midwest. By 2003, fully 80 percent of units had this luxury. Not surprisingly, given larger homes and more amenities, the average sales price of a manufactured home has roughly doubled in district states and the nation as a whole since 1990 (see chart).
Average Price for Manufactured Housing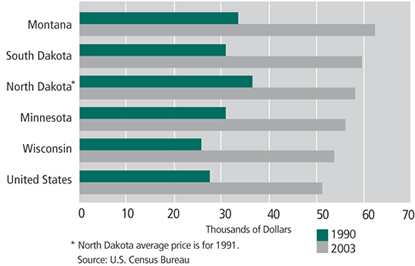 Though most people's notion of manufactured homes involves a trailer park, the Midwest rate of placement inside these communities went from 53 percent to 32 percent from 1990 to 2003.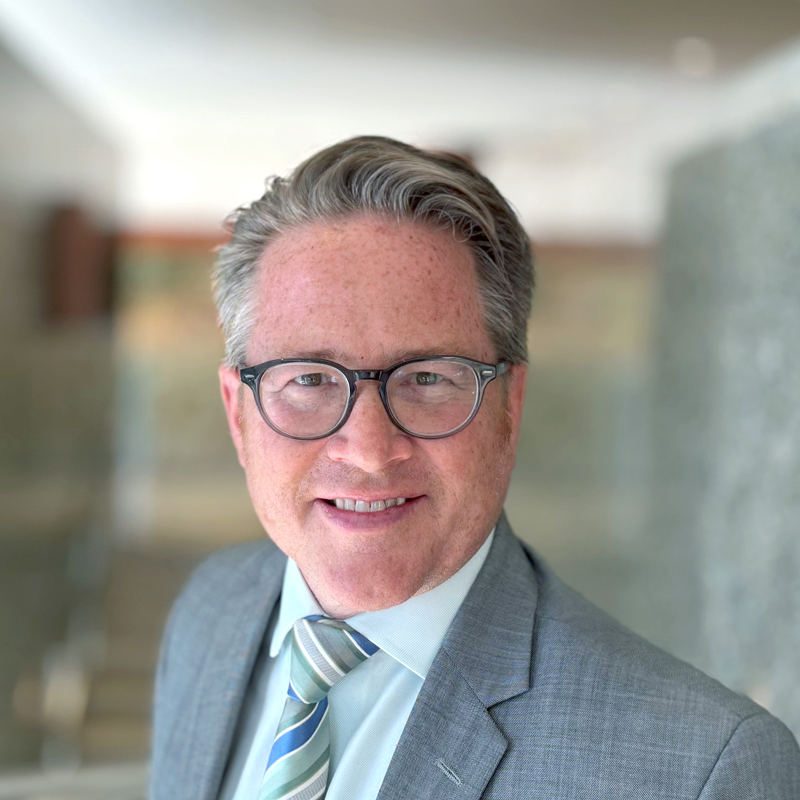 Ronald A. Wirtz
Editor, fedgazette
Ron Wirtz is a regional outreach director at the Federal Reserve Bank of Minneapolis. Ron's primary responsibilities involve tracking current business conditions, with a focus on employment and wages, along with sector-tracking in construction, real estate, consumer spending and tourism. In this role, Ron networks with local businesses in a six-state region, both in person and via various communication channels, and gathers other traditional and nontraditional sources of information to assess current business activity. Ron also gives customized speeches on regional economic activity, and handles advance planning for regular outreach trips to Ninth District communities by Bank President Neel Kashkari. Prior to this role, Ron was the long-time editor of the fedgazette, the Bank's regional business and economics publication, where he conducted research on such topics as employment trends, health care pricing and consolidation, housing, entrepreneurship, public pensions, income mobility, the Bakken oil boom and other topics.