Cash, check or third party?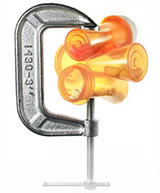 On the surface, one might think these are the halcyon days for retail pharmacies. Prescription drug usage has ballooned, making for a veritable conveyer belt of little plastic bottles passing from pharmacist to consumer.
But oddly, strong demand does not necessarily mean better profits for the average corner pharmacy. One Wisconsin pharmacy source noted—with no hint of irony or sarcasm—that pharmacies were "suffering under an incredible increase" in prescription drug use.
Rather, beneath the courteous retail setting of a pharmacy (it is a doctor's office, after all), a force is rumbling through the pharmacy industry that threatens to shake the pill bottles off the wall.
The force is a growing third-party payer system, where private companies, nonprofit firms and government programs pay for prescription drug coverage on behalf of employees and other beneficiaries. These so-called plan sponsors then often hire an outside firm—called a prescription benefit manager, or PBM—to manage the overall costs of the program and organize a pharmacy network that will accept enrollees' insurance coverage.
A seemingly benevolent force that has made prescription drugs more affordable for tens of millions of people, the third-party payer system has been less than kind to retail pharmacies—chain and independent alike—because it has been steadily chopping into a major financial artery: drug reimbursement rates, a two-part fee that pharmacists charge for the ingredients and labor necessary to fill a prescription. The first half of the reimbursement is for the drug itself (and involves the average wholesale price of a drug minus some negotiated group discount—in pharmacy lingo, quite literally, AWP minus X percent). The second half is a dispensing fee, or a flat-rate charge for putting pills in a bottle, which is expected to cover operational costs for a pharmacy.
Ironically, as demand for prescription drugs increases, pharmacies are losing more control over pricing of their central product. Here's how: Increased usage by beneficiaries and high drug costs have meant that plan sponsors—employers, government—are paying substantially more every year to offer drug benefits. Looking for relief, plan sponsors are demanding that PBMs contain the cost of drug benefits. Among various responses, PBMs have been persistently cutting reimbursement rates paid to pharmacies to levels that many pharmacists claim are no longer even marginally profitable.
They are able to do so because the third-party payer system has consolidated the buying pool. Two decades ago, the pharmacy market was made up of millions of buyers paying cash. The third-party system has consolidated these individual buyers into huge pods of collective buyers. As the gatekeeper for these pharmacy customers, PBMs have leverage to set reimbursement rates they are willing to pay on behalf of plan beneficiaries. (Economists call this a monopsony, where one buyer faces many sellers.) Pharmacies interested in serving a PBM's client base can either accept or decline the reimbursement contract being offered, with the understanding that choosing not to join a PBM network could sacrifice a major portion of their clientele. As one Wisconsin pharmacist noted, "Negotiation does not exist in my world."
That puts retail pharmacies at a disadvantage, and particularly independent ones, because they don't have the counterleverage of multiple stores and high volume that chain-owned pharmacies have.
"The single greatest shortcoming of independent pharmacies is their inability to have leverage in the system of healthcare purchasing," according to Chris Decker, executive vice president of the Pharmacy Society of Wisconsin. Decker, who responded to questions via e-mail, said, "Pharmacies have 90 percent of their business in the insurance market but have little to no ability to negotiate fees with the insurers" or PBMs. Efforts by plan sponsors and their PBMs to contain escalating drug costs have "largely resulted in paying pharmacies less and less" for dispensing medications to insured beneficiaries.
Even government programs like Medicaid, long a source of reliable profits for pharmacies, are coming under pressure to reduce drug costs, and the promise some see in expanded drug coverage for seniors in the recent expansion of Medicare is viewed warily by pharmacists and seniors alike.
Take two aspirin, then buy two more
Prescription spending has been on something of a drug bender for the better part of a decade and a half. Prescription drug sales were expected to reach about $250 billion last year, the majority through retail pharmacies, according to IMS Health, a health research and marketing firm.
Though still a small portion of total costs, pharmaceuticals have gradually assumed a larger share of total healthcare spending, rising from 9.7 percent in 1991 to 15.5 percent in 2004, according to a September report on the drug industry by Lehman Brothers. During this period, annual drug costs have risen by an average of 11 percent; in fact, drug costs have risen faster than medical costs in 13 of 14 years during this period.
Few prescriptions are paid for in cash anymore, which is a sea change in just a decade and half. In 1990, 63 percent of prescriptions were paid for by cash; by 2002, just 14 percent. Third-party payers have picked up the slack. According to the National Community Pharmacists Association, 85 percent of prescriptions at independent (nonchain) pharmacies were paid for by public and private third-party payers.
The large majority of prescription drug plans are managed by a small handful of PBMs; firms like Caremark, Medco and Express Scripts have millions of members. This gives individual PBMs enormous leverage when negotiating contracts with pharmacies, particularly small independent ones, and reimbursement rates have been going down as a result.
Whether that's a good or bad thing probably depends on your role in the average prescription transaction. The negotiating leverage of PBMs—with drug manufacturers as well as pharmacies—is generally viewed as a good thing for plan sponsors and consumers because it helps keep costs down. Many have complained about market power among the major PBMs, a matter that came to a head with the 2004 merger of PBM giants Caremark and AdvancePCS. The Federal Trade Commission acknowledged that "retail pharmacies might be concerned about this outcome," but allowed the merger on the belief that additional bargaining power gained by such a merger "is procompetitive when it allows the buyer to reduce its costs and decreases prices to its consumers."
But pharmacies also have to bear much of the inherent inefficiencies of a growing third-party payer system. A report five years ago by the U.S. Department of Health and Human Services found that pharmacists spend between 10 percent and 20 percent of their time on third-party issues, like a beneficiary's insurance coverage. A 1999 study by Arthur Andersen found similar results. Given a steadily rising percentage of prescriptions covered by third-party insurance, that figure is likely conservative today. A Montana pharmacist said a technician at his pharmacy "is on the phone half the day" trying to straighten out payments and other matters. "Sometimes that's all my tech does."
All of this eats into a pharmacy's profits. Net profits of independent pharmacies have remained doggedly steady between 3 percent and 4 percent over the last decade, but that's in part because owner compensation has steadily declined over this period, according to the most recent NCPA-Pfizer Digest, an annual report on the independent pharmacy industry.
Singing the Blues
The pharmacy industry's dilemma with third-party coverage has surfaced in a big way in North Dakota. In August, the state's largest private insurer, Blue Cross Blue Shield of North Dakota, terminated its existing contract with pharmacies statewide and is replacing it with a contract offering lower reimbursement rates. (Technically, this is being done through Prime Therapeutics, a PBM that is collectively owned by various BCBS plans. Prime Therapeutics also owns a mail order pharmacy in Texas that is part of the pharmacy network for BCBSND beneficiaries.)
Pharmacies can choose not to join the new network, but that decision comes with significant consequences because BCBSND is the prescription gatekeeper for about half of the state's entire population, and 80 percent of its insured population. Patricia Hill, executive vice president of the state pharmacists association, said of the insurer, "There is no competition. … They own us."
Hill said her members have been offered contracts that cut reimbursements by 25 percent. "They've been told it's a take-it-or-leave-it situation. … That's their options, and both options pretty much lead to the same (bad) result," Hill said. One pharmacist owner in Bismarck calculated it would cost him $130,000 in annual revenue, "and there was no place to absorb it," according to Hill, so this particular pharmacist recently closed rather than die a slow business death.
But under the previous contract, BCBSND's reimbursement rates were substantially higher than those paid by Blue Cross affiliates in other states, according to data provided by Tom Christensen, director of pharmacy management for BCBSND.
While "other details" are involved regarding the new BCBSND contract, the matter "begins and ends with the fact we're looking for competitive market reimbursement," said Christensen, who added that he could not discuss contract negotiations, but characterized the 25 percent reduction in reimbursement rates cited by Hill as "inaccurate."
The company lived with the rate gap, according to Christensen, because it wasn't "hearing a lot of noise" from clients. But that changed as drug costs ballooned on employers. "Everybody (today) is paying attention to their drug costs … (and) our pharmacy reimbursement rates would often come up" in negotiations with employers about health plan costs, he said.
Christensen acknowledged that "there may be some pain" in the transition to lower reimbursement rates. "It's not a pleasant process or one that we relish going into. But we have to try and get more competitive rates."
Government island
During this period of sinking reimbursements, one island remained for many pharmacies, particularly rural and independent ones.
The name of this reimbursement island? Just ask Jim Smith, executive director of the Montana Pharmacy Association. Smith said he gets asked all the time why a state like Montana has many dozens of small, independent pharmacies sprinkled throughout its wide-open expanses.
"Two little words," Smith said. "Medic-aid."
More to the point, Medicaid makes up a significant share of total prescriptions—for independent pharmacies, about 25 percent—and has historically offered a healthy reimbursement rate. Federal Medicaid law gives states flexibility to set reimbursement rates, with the added provision that Medicaid recipients have proper access to services. To serve a diffuse population, states have generally set reimbursement rates high—at least compared with other third-party payers—to ensure that an ample number of pharmacies agree to serve Medicaid clients.
Medicaid reimbursement rates vary across the nation, and the degree of their "generosity," if you will, is difficult to determine exactly. The dispensing fee is fairly straightforward, but is only half of the equation. The other half of the reimbursement formula (for the cost of drug ingredients) varies among states and defies easy ranking. Other factors, like uncollectible co-pays from indigent patients and reportedly higher administrative costs for Medicaid claims, further cloud an easy comparison not only with other third-party reimbursements, but also between state Medicaid programs.
That said, Medicaid still clearly offers attractive margins, particularly for dispensing fees. In Montana, the dispense rate is $4.70 per prescription—far higher than for the average third-party prescription, and nothing short of a life preserver for many rural pharmacies, said Smith. "Medicaid is the only (payer) that cares that (rural pharmacies) are out there."
But Medicaid reimbursements are under assault from many angles. Congress has been debating numerous cuts to Medicaid (which the federal government cost-shares with states), including pharmacy reimbursements. In a late-November proposal, Congress suggested cutting over $2 billion in Medicaid pharmacy reimbursements, according to the NCPA.
In Wisconsin this fall, Gov. Jim Doyle chopped annual Medicaid reimbursements to pharmacies through a line-item budget veto. The matter is being hotly contested by the state pharmacists association, and efforts are being made to have the Legislature override the budget veto. Barring some special action, the measure will be enacted in February and will cut both halves of the state's Medicaid reimbursement rate, costing pharmacies an estimated $50 million. Some pharmacies have vowed to discontinue filling Medicaid prescriptions, and Decker, the state association representative, said the reimbursement cut "will cause an already fragile system to break."
But a more ominous straw hovering over the pharmacy camel might be the new Medicare "Part D" prescription drug benefit. When the program got inaugurated on the first of this year, it eliminated the so-called dual eligible—disabled and low-income seniors who were eligible for prescription services under Medicaid (based on need) and medical services under Medicare (based on age).
The new Medicare drug program made the Medicaid drug benefit redundant for dual eligibles, who have subsequently been enrolled in the new Medicare program. While that might not seem like a big deal—poor seniors just hopped from one government drug benefit program to another, right?—it has major ramifications for pharmacies because the new Medicare drug benefit is being administered by private PBM plans, which takes us full circle back to the beginning of this controversy: cost containment and lower reimbursements.
It's not a small amount of money at stake either, according to state-level data on Medicaid recipients compiled by the Kaiser Foundation. Minnesota, for example, had 123,000 dual-eligible Medicaid recipients (aged and disabled) in 2003. Total Medicaid spending on drugs for this population alone that year was nearly $290 million. For the state's roughly 1,500 retail, hospital and other pharmacies, even a relatively small reduction in reimbursement rates would cut revenues without a reduction in workload.
Anxiety pill
If that weren't enough, pharmacists are nervously awaiting the full effect of the Medicare prescription drug benefit, which goes well beyond tinkering with dual eligibles.
Widely heralded and criticized, the new program provides drug coverage to anyone over 65 years old who signs up. As a drug subsidy for seniors, the new program would appear to be a boon for pharmacies because it is expected to push drug usage higher, and with it the number of prescriptions filled by pharmacists.
But it's not that simple, and no one's really sure how this new federal drug entitlement will play out, particularly for rural pharmacies. The program will further accelerate the third-party payer trend as seniors sign up for coverage, and given the fact that PBMs and other private health firms are administering the many individual (and competing) drug plans, reimbursement rates are likely to come under further attack.
That doesn't mean it necessarily will be a lopsided race to the reimbursement bottom. Because "there's lots of Medicare clients" in rural areas, "these plans are going to want to work with these rural pharmacies" to provide an adequate network for coverage, said Smith, from the Montana Pharmacy Association.
Some safeguards are in place to ensure that PDPs construct a broad, viable network in terms of access. Under the so-called tricare standard, for example, a plan must have a pharmacy within 15 miles of 70 percent of its rural beneficiaries. That means plans can't always skimp on the pharmacy reimbursement, because rural pharmacies will simply refuse to provide service.
But there is enough confusion in the marketplace, as well as enough loopholes in the 400-page final rules of the program, that pharmacists are nervous about the drug program's long-term ramifications. "On paper, rural pharmacies shouldn't get hurt. But whether it's actually going to play out (that way) on the ground, I have my doubts," said Smith.
To date, Medicare drug plans have reportedly not been offering particularly generous rates. "I am hearing from my colleagues in other states that these (Medicare contract) offers are not very good," said Smith. A Wisconsin pharmacist said most prescription drug plans being peddled have a "no negotiation stance" with regard to reimbursements. With the Medicare administration taking a hands-off approach, "(it) gives us dark reimbursement opportunities."
Robert Mann, a pharmacy owner and member of the Montana Board of Pharmacy, said most Medicare drug plans "want to pay us less than the cost of the medication. … They have no idea what it takes to fill a prescription."
As a result, "we're not signing contracts with everyone. … What's in it for us?" Mann asked rhetorically. On some contracts, he said, "I lose money right off the bat. Why should I sign this? I'd be just as (profitable) filling half as many prescriptions." A patchwork pharmacy network means some seniors will get drug service at local pharmacies, others not. "I'd hate to see it come to whose prescription we're going to fill and whose we won't" based on which drug plan a senior chooses, Mann said.
"High-priced fertilizer"
Given various glitches, complaints and design shortcomings of the Medicare drug program, "patchwork" might be generous. Julie Johnson, executive vice president and CEO of the Minnesota Pharmacists Association, pointed out that the sign-up period for seniors didn't begin until November, and the numerous drug plans had to have their networks in place ahead of that. As such, pharmacists have had to guess where their existing clientele would enroll, and which prescription drug plan would attract the most enrollees overall.
"There is no way right now to know who or how many have signed contracts that [plan providers] mail out," said Johnson, by e-mail. "Some pharmacies probably signed up for everything that came in the mail to them. Some have signed none."
Some rural pharmacies might have little choice but to sign on regardless of reimbursement rates. The new federal entitlement likely involves a large portion of their clientele, and refusal to participate in a PDP network would mean its patient base would migrate elsewhere, even if it meant long drives. Several pharmacists noted that patients will go to great lengths to save a few bucks on prescriptions. One Montana pharmacist said small-town loyalty to its pharmacy "is on the wane. Either you take my insurance or I will drive to the end of the earth to find someone who does."
Healthcare providers—including pharmacists—also are prohibited from "facilitating enrollment" in a federal program. As such, pharmacists can only provide general education and are barred from helping patients choose the proper plan for their prescription needs. That irked Andy Peterson, owner of Peterson Pharmacy, located in the southwestern Wisconsin city of Hillsboro, population 1,300. Commenting by e-mail, Peterson said, "Denying pharmacists the opportunity to help patients choose the right plan has undermined the credibility of the whole program."
Peterson has a lot of farmers as clients, and they "have had years of experience listening to big chemical companies selling expensive herbicides and pesticides. … They see drug company salesmanship and marketing in much the same light," he said. "My average, common-sense retired farmer sees the (Medicare prescription drug) program as high-priced fertilizer."
A diamond in the rough start?
Several sources did note some positives from the Medicare drug program for pharmacies in the long run.
Pharmacists, for example, have long complained that they get paid nothing for a critical part of the drug transaction: the consultation with the patient. Unlike doctors, whose business is based on consultations, pharmacists dispense their health wisdom mostly for free. But Medicare Part D will change this for a small but important percentage of enrolled seniors, which could have a big effect on the economics of pharmacies. The program has proposed paying for pharmacist consultations for those enrollees with high drug costs in an effort to help patients better manage chronic illness and moderate overall drug usage, with the expectation that consultations will also help control program costs.
Getting the federal government to pay for consultations "would be a huge leap into our future," said Hill, the state association rep from North Dakota. That's because "the federal government is the biggest healthcare purchaser in the world," and when it gets into something new, the rest of the healthcare market tends to pay attention.
Johnson, from Minnesota, said the intent behind the new Medicare program "is a good one. … For the first time, Medicare will pay for the diagnosis and the treatment. People who could truly not afford prescription drugs will be able to access them now. … The results from this whole benefit will be interesting in a year."
"Let's just hope the pharmacists are still there to serve them."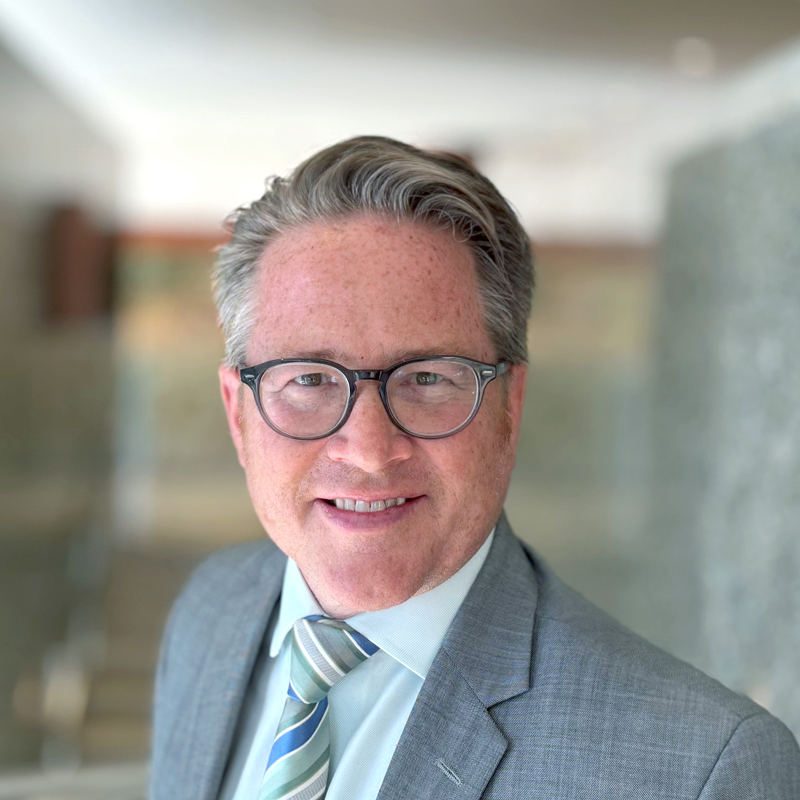 Request as a speaker
Ron Wirtz
Editor, fedgazette
Ron Wirtz is a Minneapolis Fed regional outreach director. Ron tracks current business conditions, with a focus on employment and wages, construction, real estate, consumer spending, and tourism. In this role, he networks with businesses in the Bank's six-state region and gives frequent speeches on economic conditions. Follow him on Twitter @RonWirtz.