Asked about economic development on American Indian reservations, Jesse Luttenton, a planner for the Keweenaw Bay Indian Community in Baraga, Mich., tells of a struggling business that illustrates both potential and barriers.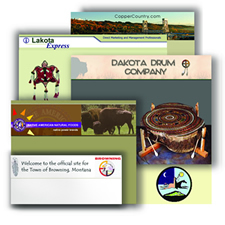 A grandmother Luttenton knows has raised several children and then grandchildren, making ends meet by selling candles she makes at home. She lives in government housing, where regulations forbid running a home-based business, but her output has never reached the level of a going concern.
Recently, though, as part of a school assignment, one of her grandsons designed a Web page for her candles. On a Friday, he put the prototype site up on the Web for his teacher to evaluate over the weekend. "By Monday morning," Luttenton said, "she had $30,000 worth of orders."
Virtually overnight, the market had demonstrated demand for her skills and her product. Her grandson's newfound ability to access markets showed that geographic remoteness isn't an insurmountable barrier. "She obviously had a product that somebody wanted and that might help her better provide for her grandchildren and now her great grandchildren." But there was no way, said Luttenton, that the grandmother could fill all those orders.
She had no place to assemble that many candles nor sufficient materials to make them. It was unlikely she could get a loan to rent space or buy materials—she had no assets to speak of nor the know-how to develop a business plan and apply for a loan. Even if she could make and ship the product, there was another obstacle: The grandmother had nowhere to deposit her sales revenue. In her long and rich life, she had never needed a bank account.
An extraordinary example? Perhaps, but not altogether atypical of the conditions that face American Indians who seek to enter the economic mainstream of America today. Sidelined by the U.S. economy, whether by neglect or intention, Indians are among the poorest people in the United States, beset by unemployment, bad housing conditions and disease rates more typical of developing countries than the richest nation in the world. It was not a coincidence that outgoing World Bank President James Wolfensohn chose the Pine Ridge Reservation in South Dakota as one of his last visits while in office last spring.
In recent years, fortunately, the economic lot of American Indians has improved somewhat, aided on a few reservations by the spread of American Indian casinos but more generally by a slowly developing network of Indian-owned businesses. "The untold story, often hidden by the national focus on tribal gaming, is that informal and formal businesses are the basis of local economic activity in many parts of Indian country," according to a December 2004 report issued by the Northwest Area Foundation in St. Paul, Minn., and the Corporation for Enterprise Development in Washington, D.C. "Building on a long tradition of commerce and trade, many more Native entrepreneurs are starting and growing businesses on and off reservations than ever before."
The 2002 Survey of Business Owners, released by the U.S. Census Bureau this past July, shows—not unexpectedly—that business ownership rates are far lower for Indians than for Americans as a whole. Minnesota and Wisconsin have the district's highest Indian business ownership rates—about 50 firms per thousand Indians—but those figures fall well below the business ownership rates for all citizens of those states, 90 per thousand and 73 per thousand, respectively. The gaps are larger in other district states. And revenues for Indian firms are much smaller than for firms in general. Nationally, the average Indian-owned firm had sales and receipts of $128,058, while the average U.S. firm had nearly $1 million.
What is surprising, however, is the growth trend of Indian-owned businesses. From 1997 to 2002, in Minnesota, North Dakota, South Dakota and Wisconsin, the growth in numbers of Indian-owned firms was notably higher than growth for firms in general. In Minnesota, for instance, the number of Indian-owned firms rose by 14 percent, while the number of firms overall increased 8 percent. The number of Indian-owned firms in South Dakota jumped 37 percent, compared to 6 percent for firms in general.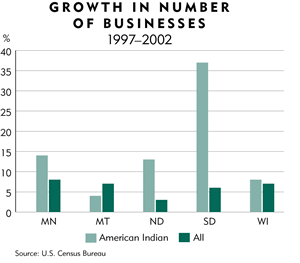 Longer-term trends are also encouraging. According to census figures, the number of Indian-owned firms increased 35 percent in Minnesota from 1987 to 2002, 225 percent in Montana, 159 percent in North Dakota, 248 percent in South Dakota and 74 percent in Wisconsin.
Modern-day warriors
While most of these firms are quite small and a significant percentage won't survive—true for small businesses everywhere—the sheer proliferation represents economic hope in Indian Country. And according to David Glass of the American Indian Economic Development Fund, the term "entrepreneur" is inadequate for the people who start them, given their culture and the struggles they face. A better term, he suggests, is "Indianpreneur, a modern-day warrior, because being in business these days is the equivalent of being in battle. An Indianpreneur has a high sensitivity to community, family and self. That's what we mean."
Business owner, warrior, Indianpreneur—whatever the term, these growing numbers constitute a still small and fragile network whose future development faces barriers not unlike those that confront candlemakers in the Upper Peninsula: insufficient capital, limited business experience and financial literacy, poor infrastructure, underdeveloped markets, and bureaucratic roadblocks that range from tribal politics to federal regulations. Overcoming those obstacles may be possible, but it won't be simple or fast. Still, many believe that only by doing so will American Indians achieve economic prosperity and self-sufficiency.
"Self-sufficiency on reservations has to come about through business with the outside world," said David "White Thunder" Trottier, in an e-mail. Trottier is CEO of Chiptronics, a privately held, Indian-owned electronics distribution firm in Dunseith, N.D., adjacent to the Turtle Mountain Indian Reservation. "Entrepreneurship has been part of our culture for centuries, but it was lost in the reservation system. Now we must get it back for the future of our people and our culture."
"The private sector is the solution," concurred Karlene Hunter, owner of Lakota Express, a growing Indian business in Kyle, S.D. "If you look at 100 years of no private sector and what that has done to the Pine Ridge Reservation, you can see that obviously that's not working." Hunter says that Indians have become "very good at playing the grant game." But reliance on such grants "created a whole new dependency."
"If you were to ever sit in on a meeting of the Pine Ridge Chamber of Commerce, you would actually hear the success stories," said Hunter. "You would see the future that's being created. And it isn't government dependency. A private sector and building an economy from within is the way that it needs to be addressed."
Outsourcing to Pine Ridge
Hunter's Lakota Express is, by all accounts, a remarkable success story. From the heart of Pine Ridge Reservation, the small firm offers direct mail marketing, a sophisticated call center, fundraising consulting, Web site development and a variety of other services. The Wall Street Journal recently cited it as a U.S. company that, ironically, has benefited from outsourcing: Chinese firms contracting with American companies have in turn hired Lakota Express to run accuracy checks on their work. The company has 12 full-time employees—"99 percent" Indian, says Hunter—and as many as 60 work part time during peak loads.
When Hunter started the firm 10 years ago, it was an intimidating process. "How much time do you have?" she jokes when asked to recount the obstacles. One of the first was limited infrastructure. Reservations often lack systems as fundamental as clean water, let alone the advanced technologies essential to Hunter's business.
"We're a call center, a customer care center," noted Hunter. "We have the only two commercial T1 lines on the reservation, and it took the act of a senator to get them here." Fortunately for Hunter, she was able to convince then-Senator Tom Daschle to use his influence to bring in high-speed T1 Internet lines at affordable rates.
Not every businessperson has such pull. Hunter established connections within and beyond her reservation that have served her business well. Some of the links were made through the Pine Ridge Area Chamber of Commerce, others through the Lakota Fund, a community development organization begun in 1986 to promote economic growth on the Pine Ridge Reservation. And Hunter attests to their value at every stage of building her business.
"Many businesses don't get past the conceptual stage because they don't know the system, the people within the system or how to take it to the next level," said Hunter. "People just can't understand why economic development doesn't happen in Indian Country, but it's just a maze of obstacles to even venture into a business, unless it's a home-based, mom-and-pop type of business."
Global reach from Leech Lake
But even mom-and-pop type businesses face obstacles as they grow into larger enterprises. Over the past three years, Tony Nyberg and Kathleen Lausche from Cass Lake, Minn., have ventured into a home-based business whose success has surprised even them. And if the Internet lit a candle business in the U.P. and brightened prospects for Lakota Express, it set a blaze for Bineshii Wildrice & Goods.
"We started selling a few things that we had in our house," said Lausche, of their first effort to auction Indian-made items on eBay. "And it was crazy. It just kind of took off." They soon developed their own Web site, and business grew quickly. "It's been doubling every year since we started, way faster than we anticipated. It seems that people can't find the things that we offer."
Bineshii sells birch bark baskets and canoes, jewelry, candles and foods. All of its products are made or harvested by people on Leech Lake, White Earth and Red Lake reservations. "It's all Ojibwe-made, everything we sell," said Lausche. Through the Internet and parcel post, then, Bineshii has managed to bridge the gap between the reservations and the market for Indian-made products.
A few other companies have also accomplished the same feat. The White Earth Land Recovery Project in Ponsford, Minn., has similar products. And the market is big. "We sell worldwide," noted Lausche. "United Kingdom buys a lot of our hand drums and wild rice. We sell to Japan, Australia and around Asia. And, of course, all over the United States."
Lausche laughs when asked if casinos—there are three on Leech Lake Reservation—have relieved poverty. "Definitely not true," she said. "I think the more entrepreneurs there are [the better] conditions will be. Our business isn't huge yet, but we've created a lot of jobs. I mean, most people that create birch bark products and hand drums and stuff, they have limited area to sell it in, and mostly it's during the tourist season, which is in the summer. But now we buy their stuff all winter, so they're able to earn money all year long. And we pay a little more than everybody else."
Nyberg and Lausche have achieved a certain level of business success, and their greatest hurdle to date has been finding enough space in their home to store inventory. "You can hardly move in our house right now," she noted. "We've got products just about everywhere. That or computers." But if and when they seek to expand beyond their home, they'll face the quandary that blocks many small businesses, Indian and non-Indian alike. Who will lend them money?
A car wreck
Clayton Van Wert faced that hurdle after inspiration hit him. Or rather, his daughter. A year and a half ago, Van Wert's daughter was in a car accident, severe enough to put her car in a ditch and her in the hospital. His daughter recovered quickly, but when Van Wert picked up the car from the tow company, the owner charged him $400, a fee that seemed excessive given the short distance of the tow. "The guy was very arrogant about it," recalls Van Wert. "And he said, 'If you want cheaper towing services here, start your own company.'"
Eureka. As it happens, Van Wert had worked part time towing cars back home on the Red Lake Reservation in Minnesota, so he knew the nuts and bolts of towing. But he didn't know the business. "So I started doing some research," he said. He gathered accident data for Highway 53 in northern Wisconsin, looked into other competitors in the area and then, like the other entrepreneurs in Indian Country, he hit the Web.
"I did some research on the Internet" and found the American Indian Economic Development Fund Web site, said Van Wert. AIEDF provides gap funding to American Indians who hope to start new businesses. But more critical, according to Glass, the nonprofit's executive director, is AIEDF's technical assistance in running a business. In Indian Country, where financial literacy is low and families often lack backgrounds in business, such advice is as valuable as funding.
Van Wert attended the AIEDF training seminar, developed a business plan, brought it back to AIEDF, trimmed it down from 36 pages to 21 and brought it to Barb DeFore at the National Bank of Commerce in Solon Springs, Wis. DeFore did her own research, talked with AIEDF, "and two weeks later she was ready to present it to her loan company," recalls Van Wert. "She called me that afternoon and said, 'Clayton, you've been approved for $100,000.'"
The snowy winter has been profitable for Van Wert. "I'm probably going to meet or exceed my six-month projection," he said in November. He's already making plans for a used-car lot and a self-storage facility. "There's two or three other new businesses that I want to get under my belt in the next 10 years," he said. "I'm so excited now I just can't believe my good fortune. Six months ago, I was tearing my hair out working for almost minimum wage, barely making ends meet."
Van Wert's enthusiasm will soon meet the test of time, but he credits AIEDF with giving him the tools he needed to develop a solid business plan. "I'd done a lot of my own homework," he said. "But they explained exactly what I needed, critiqued what I drafted, went over each plan I penciled out and gave me a lot of good ideas."
Cultural differences
According to Glass, AIEDF does its best to provide that technical assistance in a culturally appropriate manner. "We're different," said Glass, an enrollee of the White Earth Tribe. "Indian people have grown up with a certain set of values and norms that are different than non-Indian people. And we need to understand how that affects our business."
Sharing with those in need, for example, is a fundamental value for his people, said Glass, but it's "pretty tough to be in business and do that." So AIEDF training explains, "You have to reach a level of stability first, where you're generating some profit, before you can provide that real sharing. When you reach a level of stability for five or six years, then you'll be able to provide for a longer period of time for your relatives. That's sharing in a better way."
In its business training seminars, the AIEDF emphasizes not only the differences among Indian and non-Indian cultures, but the strengths of both. "We talk about walking in both worlds," he said. "We have a set of values, and we want folks to respect who we are. Well, guess what? There's another world out there that we need to also respect in terms of their cultural values."
Luttenton, from Keweenaw Bay, also stressed the importance of culturally appropriate training and will soon launch the Anishinaabe Anokii, or First People's Work Center, a resource center in Baraga that will offer advice and information tailored to Indian business owners, or those who wish to be. "We'd like to have a center that's more culturally appropriate" than Michigan's "1st Step" business development center in Escanaba. That program is very good, she says, but the statistics show that "it's more successful in helping nontribal member businesses get started than it is in helping tribal member businesses. ... The idea is to be able to understand their needs and to be able to bridge that communication gap." Luttenton hopes Anishinaabe Anokii is just the beginning. "We're also working toward a native CDFI [community development financial institution]; Anishinaabe Anokii is meant to be the development arm for it."
Playing checkers
Van Wert managed to borrow funds and will probably go after more, but none of this would have been likely if he still lived on reservation land. One of the thorniest obstacles facing American Indians who want to obtain financing for a reservation-based business is the stubborn legal reality that much reservation land is owned by the U.S. government and held in trust for the tribe. Moreover, on some reservations, including many in the Ninth District, many plots of land are owned by non-Indians because of land sales authorized under the Dawes Act of 1887 and subsequent federal legislation. Many reservations are "checkerboards"—patchwork quilts of government trust land, non-Indian private land and land held by individual tribal members.
In addition, many tracts of land owned by Indians are "fractionated;" the Bureau of Indian Affairs has divided titles equally among all heirs over several generations, resulting in small, unusable holdings. The most fractionated tract in the BIA's Great Plains region has over 1,300 owners, according to the Indian Land Tenure Foundation in Little Canada, Minn. A recent public television documentary reported a Standing Rock Reservation tract that measured five inches by five inches.
The upshot: Few Indians own enough land to offer as collateral for a loan to start or expand a business.
The big unknown
Nonprofit CDFIs have helped to address the credit shortage, but many believe the real impediment is the lack of commercial credit—for both Indian-owned businesses and non-Indian businesses that may seek to locate on reservations. A reservation location can offer a number of advantages: tax credits, trade zone advantages and a variety of subsidies. But the fact that most reservation land is held in trust means that non-Indians who seek to establish a business there can't buy land and use it as collateral. Even if they overcome that hurdle, they may be reluctant to locate on a reservation because tribal law, not state or federal law, takes precedence on Indian land, creating an uncertainty inimical to business.
"Attracting businesses from outside to locate on the reservation is particularly difficult," observed Luttenton. She pointed to "lots of benefits" provided by the federal government to encourage businesses to open on reservations, including the revenue reconciliation act and the Buy Indian Act (or Indian Incentive Program). "Also, we don't pay local taxes because it's on reservation land. ... But for them to locate on the reservation, well, they can't own the land ... and then there is the discomfort: On the reservation you come under tribal law. There's the big unknown, the big question mark there that really doesn't help economic growth."
In recent years, tribes have worked with legal experts in developing model codes that tribes could adopt to reduce business uncertainty and ease the flow of credit. Such codes outline procedures for doing business on a reservation, establish guidelines for extending credit, clarify liability issues and specify what should be done if disputes arise. Especially important are laws that govern "secured lending," which might best serve to ease credit conditions for reservation-based businesses. But adoption of such codes has been slow. "We haven't adopted the Uniform Commercial Code on our reservation," said Luttenton. "We're working toward that."
A little help?
The Dawes Act may have caused irreparable damage, but more recent federal legislation has tried to redress some of the harm done by past policy. That includes the perks that Luttenton mentioned, but more prominent have been minority business set-asides. If an Indian-owned firm can get 8(a) certification from the Small Business Administration as a "small disadvantaged business," it can enter into the lucrative world of government contract procurement. Indeed, the largest Indian businesses in the district—and across the country—are those that have received such government contracts and fulfilled them for years.
DECO Security Services, for example, based in Baxter, Minn., was founded 20 years ago by Mille Lacs Band of Ojibwe member Robert Dorr. He started by installing security systems and stayed small for years. In 1998, DECO had three employees and revenues of about a quarter of a million dollars. But business took off in 2002 when it started getting contracts as an 8(a) firm with federal agencies, including the Departments of Homeland Security, Defense and State, the Federal Aviation Administration and the Environmental Protection Agency. It now employs 1,600 and had 2004 revenues of over $58 million.
DECO is privately held, but many Indian businesses that have grown large through government contracting are tribal enterprises (meaning that they're owned by a tribal government), and many of them have depended on military contracts in particular. Sioux Manufacturing Corp., for example, owned by the Spirit Lake Sioux Tribe in northeast North Dakota, has contracted with the U.S. Department of Defense since it began in 1974. Its 220 employees manufacture armor for helmets, vests and military vehicles, and the company expected to book revenue of over $20 million in 2005.
Mandaree Enterprise Corp., owned by the Mandan, Hidatsa and Arikara Nations of the Three Affiliated Tribes in North Dakota, started off as a Northrop Grumman protégé under a Department of Defense Mentor-Protégé program. The company provides information technology services and electronic manufacturing, and counts the U.S. Air Force, Army and Navy among its clients, as well as Northrop Grumman and other defense contractors. Most of its 70 employees are Native American, and it too developed rapidly, from revenues of about $100,000 in 1994 to over $7 million in 2003.
In 2003, Northrop Grumman established a similar relationship with A&S Tribal Industries, based in Poplar, Mont. Started in 1975, ASTI is owned by the Fort Peck Assiniboine and Sioux tribes. Thriving on military contracts, with more than 500 employees making camouflage netting and medical kits, ASTI became the reservation's economic mainstay.
But as defense spending dried up in the early 1990s, so did ASTI. By the end of the decade, it had just four employees. The company restructured and diversified beyond military contracts, seeking commercial clients and building ice cream machines and thermal stone ovens. With defense spending rising again in recent years, ASTI's Department of Defense contracts have brought in major new revenue, and its Northrop Grumman partnership has expanded both its technical capacity and its military connections.
Procuring government contracts is such a mainstay for Indian businesses that agencies have sprung up specifically to help negotiate the complex process. "A lot of federal contracts are embedded with rules and regulations," noted Elaine Young, project director for the National Center for American Indian Enterprise Development. "We help [Indian businesses] with understanding these requirements." The process includes a maze of paperwork and a jumble of acronyms. "So, we help them read the fine print,— said Young. To help in the process, NCAIED has established several offices around the country, including one in Polson, Mont. And as Raymond King, a new hire at the Polson office notes, "There's a lot to government contracting."
Divided loyalties
Still, some warn against overdependence on government contracts. "It's politically risky," said Steven Cornell, cofounder of the Harvard Project on American Indian Economic Development, speaking at a Montana-Wyoming Tribal Economic Summit several years ago in Great Falls. "It's an economy without diversity. I think this sort of economy undermines tribal sovereignty."
Dependence on boom-and-bust government spending is one thing, but a more fundamental problem with tribal enterprises, according to the Harvard Project, is that they tend to have conflicting mandates: the need to provide employment and the need to make a profit.
"Separating business and [tribal] government is critical," write Miriam Jorgensen and Jonathan Taylor, in a June 2000 Harvard Project paper, "because many Indian businesses are government-owned (occasionally by law and frequently by design). This feature invites the conflation of two contradicting institutional virtues—good constituent service to voters and fiduciary duty to shareholders—and thereby creates tremendous risk to profitability as elected leaders are pressured to interfere in business on behalf of voters."
Jorgensen and Taylor's statistical analysis, and subsequent work by the Harvard Project, suggests that tribally owned firms tend to perform more poorly than privately owned Indian firms, other things equal. "Enterprise success hinges on freedom from political interference," they conclude.
In November 2005, the Harvard Project recognized Siyeh Development Corp., the business arm of the Blackfeet tribe in Browning, Mont., with its prestigious "High Honors" award for innovation in tribal governance. It was back in 1998 that the Blackfeet Tribal Business Council decided to turn over the tribe's business activities to Siyeh Development, a private corporation with an independent board of directors.
Insulated from tribal politics, Siyeh Development quickly turned the tribe's bingo hall into a profit center rather than a job factory. In subsequent years, it absorbed or created several more businesses, including a cable TV company, a bottled water company, a heritage center and art gallery, and an online store. In the process, it created 100 jobs, but profitability remains the bottom line.
The drive for self-sufficiency
The variety and number of Indian-owned businesses in the district are encouraging. From call centers on Pine Ridge to metal fabricators on Fort Peck to candlemakers in the U.P., Indianpreneurs are launching businesses, developing markets and growing revenue. As they do so, they extend economic multipliers through their communities and may inspire others to start their own businesses, as models, offshoots or even competitors.
The obstacles to any new business are daunting, and businesses in Indian Country face more than most. At the same time, they've been able to draw upon a growing network of support, formal and informal, that helps sustain growth and overcome barriers, as well as a culture that has demonstrated resilience in the face of adversity. The other common element that holds promise is a motivation that inspires many entrepreneurs: the desire to establish independence. And for Indians impoverished by hundreds of years of land appropriation and political subjugation, that drive may be especially strong.
"Until you have control of your finances, you'll never truly have sovereignty," notes Karlene Hunter. "People that are in business and employees of people that are in business, they get it, they understand that. When somebody is pulling the purse strings, you're dancing to their tune. So until you've got control of your own purse strings, you will never be able to create the future that you want."
Indianpreneurs face the unique challenge of finding financing and dealing with laws and standards that are different on tribal lands. See Web-exclusive articles on these two important issues.
See related articles in March 2003 fedgazette.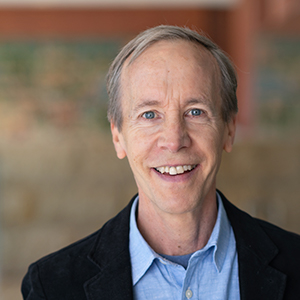 Douglas Clement
Editor, The Region
Douglas Clement was a managing editor at the Minneapolis Fed, where he wrote about research conducted by economists and other scholars associated with the Minneapolis Fed and interviewed prominent economists.