Managing Too Big To Fail by Reducing Systemic Risk: Some Recent Developments - In Brief
Progress on TBTF
The most persuasive way to convince bank creditors that their bank isn't too big to fail (TBTF) is for policymakers to reduce systemic risk and to communicate those steps to the public.
This essay describes three such advances: a Federal Deposit Insurance Corp. proposal to improve its ability to limit large bank bailouts, the "NewBank" reform to back up banks that played a heretofore irreplaceable role in key markets, and a private sector initiative to equip financial firms to manage risks posed by modern financial transactions. All three efforts can better manage systemic risk, reduce TBTF bailout expectations and improve social welfare.
Managing Too Big To Fail by Reducing Systemic Risk: Some Recent Developments [complete article]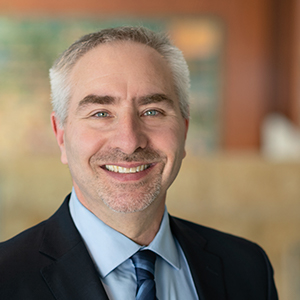 Ron J. Feldman
Vice President
Ron Feldman is first vice president and chief operating officer at the Federal Reserve Bank of Minneapolis, where he leads Bank operations, including finance and budgeting, strategic planning, workforce and talent development, and performance against strategic objectives.
Feldman is also a primary adviser on monetary policy, playing a leadership role in preparing for Federal Open Market Committee meetings and in the development and communication of positions on monetary policy.
An expert on financial institutions and related government policies, Feldman has authored more than 50 articles on topics related to banking, finance, and monetary policy. He is one of the foremost authorities on the too-big-to-fail problem, co-authoring Too Big to Fail: The Hazards of Bank Bailouts, published by the Brookings Institution (2004).
Since joining the Bank in 1995, Feldman has served as a senior officer for Supervision, Regulation, and Credit and has run the Financial Services Support Office, which assists in the oversight of the Federal Reserve's financial services.
He has a B.A. with distinction from the University of Wisconsin and an M.P.A. from the Maxwell School, Syracuse University, where he was a university fellow. He is a fellow of the National Academy of Public Administration.
Feldman is married and the father of three children. He is an active community member, serving on the boards of Second Harvest Heartland, the Talmud Torah of Minneapolis, and Ready, Set, Smile. He is on the Board of Visitors for the University of Wisconsin-Madison History Department.
November 2019