Tracking the elusive nonprofit economy
With any research, data can be interpreted in many ways when it comes to analyzing the past, present and future. But with the nonprofit sector, the data themselves warrant some discussion.
Said a 2005 Bureau of Labor Statistics research article, "Information about nonprofit institutions remains surprisingly sparse, despite concerted efforts." The Nonprofit Quarterly similarly reported last year, "Amazingly, current, accurate information about the size and activities of the nonprofit sector is not available—unlike virtually every other industry in the U.S."
For starters, government—the uber-collector of economic data—does not formally track the nonprofit sector in its North American Industry Classification System. Rich data on private firms and employment are available from both the BLS and the Census Bureau, but the nonprofit sector isn't covered in the same depth.
Nonprofit firms and their workers are counted by NAICS, but they are not specifically identified as nonprofit. Given the multitude of industry categories and subgroups, nonprofits represent an unknown number of needles in the NAICS haystack.
Several NAICS categories have concentrations of nonprofits, like NAICS category 813, which tracks "religious, grantmaker, civic, professional and other similar organizations." Jackpot, right? Not necessarily, because a rudimentary cross-reference between two major government databases uncovered a troubling discrepancy. The number of workers in this category for Minnesota in 2002—a year tracked by both the Economic Census and BLS—were wildly different (23,000 and 68,000, respectively). Officials from neither organization could offer an explanation for the statistical difference.
Some states have stepped in and filled parts of that gap. In Minnesota, for example, the Labor Market Information Office flags nonprofit firms by the fact that they are exempt from unemployment insurance. Few states have followed suit, which precludes regional and national comparisons.
Gotta start somewhere
Baseline data for these articles come from the National Center for Charitable Statistics, which compiles Internal Revenue Service Form 990 tax filings. Although it offers the most comprehensive, detailed data anywhere on nonprofits, there are limitations to their usefulness, and even NCCS officials acknowledged that there are bugs to work out in the database.
Data from the IRS appear to do a decent job of illustrating general growth trends among nonprofits, because the agency offers consistent record keeping over time. But questions have also been raised about the breadth and accuracy of IRS records. For example, Form 990 is required only for those nonprofits with revenues over $25,000-immediately eliminating a majority of nonprofits (which only have to register with the IRS).
Worse from a statistical standpoint, most religious organizations—an unknown number of which generate revenue above the $25,000 threshold—are also exempt from 990 filing. Nationwide, about 1.5 million organizations were registered with the IRS, but only 576,000 filed Form 990.
Nor does the IRS have a good handle on 990 compliance rates—whether nonprofits are filling out the form correctly, or filling it out at all. Less than 1 percent of nonprofit charities were examined from 1998 to 2003, according to congressional testimony by David Walker, head of the Government Accountability Office. There's even some evidence that an unknown portion of nonprofits are registered with the IRS but no longer in existence.
Uncovering trends within the different categories of nonprofits—health, arts, education, religious, employment, human services and so on—is all but impossible. The NCCS database offers some clues to sectoral trends, but early IRS records on "majority purpose or activity" do not identify and categorize a significant share of organizations. In 1996, among those nonprofits filing 990s (and thereby divulging the most information), half were categorized as "unknown." A squishy benchmark makes trend analysis among the many nonprofit niches all but impossible. Maybe worse: A decade later, 32 percent of all 990 filers remained unknown in terms of their major activity.
Better than nothing
Christina Macklin, a policy analyst with the Minnesota Council of Nonprofits, confirmed that there are many ways to count the number of nonprofits, a matter compounded by the variety of data sources. (For example, the office of the state's attorney general, where nonprofits must register if they want to solicit donations, keeps its own statistics.)
"That doesn't mean there aren't valid counts; it just means you need to be clear what population you are talking about," she commented via e-mail. MCN, for its part, has kept figures for years on the number of nonprofit employers (in other words, nonprofits with one or more paid employees). But the report doesn't count all nonprofits—a caveat lost on many.
"We try to be clear in our report as much as we can, but I don't know how many times I've had to correct reporters," and sometimes even MCN staff, when they cite nonprofit statistics, she said. The MCN's most recent report lists 4,818 nonprofits in Minnesota. Oops, that's not quite right. "The accurate statement," Macklin said, "is there are 4,818 nonprofit employers in Minnesota."
Then there are well-known facts about nonprofits, such as their heavy reliance on volunteers, that are not recorded on any balance sheet and are otherwise poorly measured or accounted for in economic terms. One source noted that "plenty" of nonprofits have no employees and depend solely on volunteers, so even solid employment figures like Minnesota's "may not capture well what is happening in areas like the arts."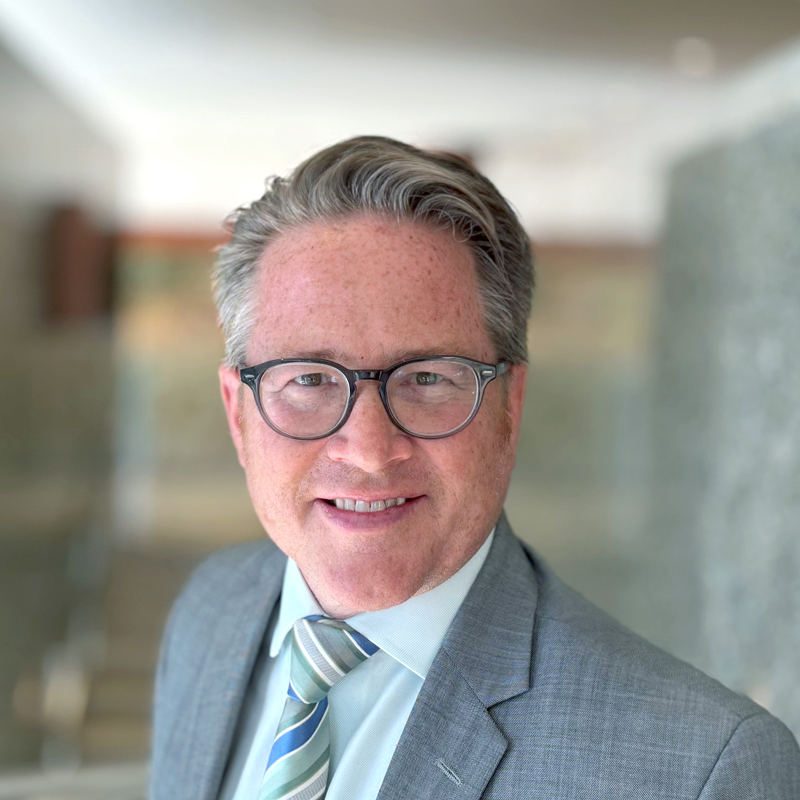 Request as a speaker
Ron Wirtz
Editor, fedgazette
Ron Wirtz is a Minneapolis Fed regional outreach director. Ron tracks current business conditions, with a focus on employment and wages, construction, real estate, consumer spending, and tourism. In this role, he networks with businesses in the Bank's six-state region and gives frequent speeches on economic conditions. Follow him on Twitter @RonWirtz.