Coming to a Web site near you
Zero to unlimited.
That's the speed and amount of health care price data that have become available of late. Only three or so years ago, there was virtually no price information available to the average consumer. Thanks to a wealth of initiatives by public, private and nonprofit entities, a bigger problem today is understanding what it all means.
States gave price transparency a kick-start by passing mandates requiring hospitals to publicly report their prices. Wisconsin was ahead of most; it established such a mandate in the early 1990s, but data were mostly warehoused. In 2003, the state Legislature handed the data-collecting task to the Wisconsin Hospital Association, and the organization subsequently built a widely lauded and copied interactive online tool called PricePoint. The site offers price data for about 100 inpatient and 30 outpatient procedures at hospitals across the state.
Joe Kachelski, vice president of the WHA Information Center, acknowledged via e-mail that understanding health care prices and other matters can be intimidating to the uninitiated. "The complexity of all of this is a challenge. … Our hope was that we could help those unfamiliar with medical coding and jargon find what they were looking for." He's been told the site is user-friendly, "but it's far from perfect, I'll admit."
If imitation is the sincerest form of flattery, WHA must be doing something right. It has created similar Web sites for 10 other state hospital associations, and seven more are in development, according to Kachelski. Minnesota has a similar Web-based tool called Price Check, though the WHA was not formally involved in its development.
A majority of states have signed or proposed laws mandating that hospitals report what they charge for various services. As of last year, the count stood at 38, according to a July analysis by the National Conference of State Legislatures. Three states without such legislation are in the district—Michigan, Montana and North Dakota—but state health care associations in each of those states have voluntarily filled some of the pricing void or are in the process of doing so.
The North Dakota Healthcare Association, for example, is in the midst of a three-stage project to make more information available on hospital prices, according to Arnold "Chip" Thomas, NDHA president. The project's first phase, expected to begin early next year, will publish charge and payment data on common Medicare and Medicaid procedures for in-state providers. Later phases will measure clinical performance and investigate adverse outcomes like infection rates.
"We recognize that transparency is in everybody's future," said Thomas. In an electronic era with more information everywhere you look, "I don't see how health care can expect to sit on the sidelines. Users of care are going to want more and more information." Thomas said transparency shouldn't be viewed as a stick for providers either, because "it should improve the state of the art of health care delivery."
Today, many health care entities are involved in transparency initiatives—industry association groups, individual providers and health plans, state and federal governments—each providing more and different kinds of price and other data. There's a wealth of information out there, but the accessibility, depth, utility and consumer friendliness of that data vary widely.
Since mid-2006, the Centers for Medicare & Medicaid Services (CMS) has put truckloads of Medicare charge and payment data online for common hospital procedures, as well as some of the only cost data available on ambulatory care centers and physician clinics. While that's a good start, Medicare data have limited consumer value. For example, most Medicare participants don't have the financial incentive to shop around—their out-of-pocket costs don't fluctuate much between regional providers. Medicare reimbursements to providers are also not relevant to the prices a consumer would pay, even an insured one.
Many other Web sites lack comprehensiveness. The Association of Montana Health Care Providers has voluntarily posted data on about 20 inpatient and outpatient procedures—a nice start, but well short of hundreds of procedures an average hospital can perform. South Dakota requires hospitals to report charges for 25 common inpatient procedures with at least 10 cases. The state publishes annual summaries for individual hospitals and statewide totals. But summaries for many small hospitals are exceedingly short—Bowdle Hospital in northeastern South Dakota reported costs for just one procedure (treatment for pneumonia) in 2006 because no other procedures exceeded the minimum caseload requirement.
Despite these limitations, hospitals are way out front in price transparency compared with other health care providers. The vast majority of centralized data target hospital prices, yet hospitals receive only about one of every three health care dollars. Comparatively meager information is available from physician clinics, ambulatory centers, other specialty medical facilities and nursing homes.
Slowly, more sophisticated pricing mechanisms are becoming available, but these also come with caveats. For example, many major health plans—including HealthPartners, United Healthcare and Medica, all based in the Twin Cities—have developed online tools that incorporate price discounts negotiated with all network providers. Among the typical drawbacks: a comparatively small range of procedures to investigate, comparable only for those providers in the health plan's network and for exclusive use by health plan members.
Still, such information helps people become better informed consumers of health care, and that's the whole point. Over time, for example, Medica has found that when consumers had better information, "they made better (health care) choices," said Tina Frontera, senior director at the firm's Patient Choice unit. When that happens, plan sponsors save money which, in turn, should influence long-term costs. While health insurance costs might not be going down for employers, Frontera said, "there is at least a slowing of the trend growth."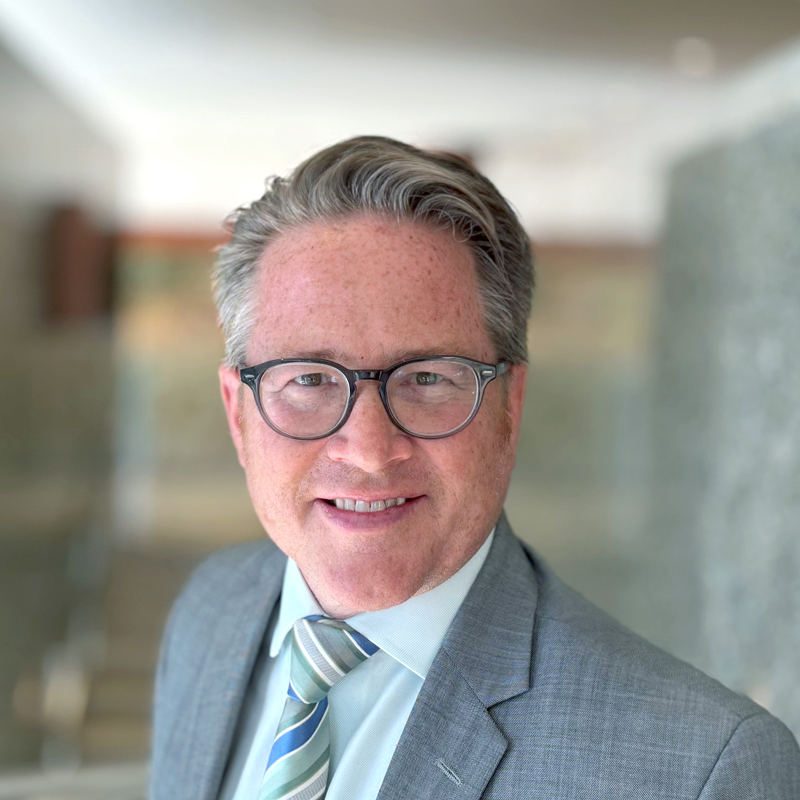 Request as a speaker
Ron Wirtz
Editor, fedgazette
Ron Wirtz is a Minneapolis Fed regional outreach director. Ron tracks current business conditions, with a focus on employment and wages, construction, real estate, consumer spending, and tourism. In this role, he networks with businesses in the Bank's six-state region and gives frequent speeches on economic conditions. Follow him on Twitter @RonWirtz.