Amid the flood: Heartache, hard work and hope
Linn Thomas and Peggy Petry are neighbors outside Mandan in rural Morton County, N.D. In late May, the Missouri River was predicted to reach historic heights—enough to reach halfway up both homes. So the two joined forces to move out their possessions and build a six-foot wall containing 30,000 sandbags around their two houses.
"We built the Great Wall of China and moved out in eight days," said Thomas.
The water came as predicted, and the sandbag dikes held, but they were powerless to prevent an immense influx of groundwater. Luckily, the property retained power, and both homeowners ran 15 pumps around the clock to remove thousands of gallons an hour of groundwater seepage—which they did for the next seven weeks—Thomas said during a visit in mid-July. They expected to have to keep pumping for several more weeks.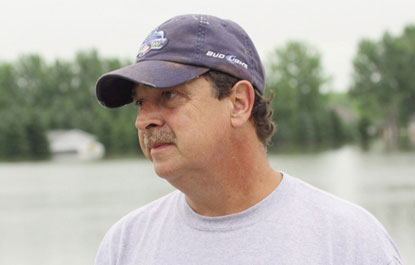 Linn Thomas
Having just come from his home—via boat—and standing on a highway-turned-boat-dock, Thomas said they've managed to keep their homes dry for the most part; both houses have water in their crawl spaces, but their main floors are dry. If the pumps go down, "in two hours, we'll have a lake in our house," he said. By about mid-July, Thomas had burned out three pumps.
He took turns with Petry's two grown sons to keep an eye on both properties. Thomas mans the pumps four days a week, and Petry's sons cover the other days. Thomas is an employee of Morton County. "I work the most I can," he said. "My bosses and co-workers are behind me." The time off is unpaid, and Thomas said he has had to spend $5,000 in retirement funds to buy pumps and other items in the fight to keep his house dry. He has no flood insurance. His wife is staying elsewhere, and the couple is getting $477 in rental assistance from FEMA.
Despite the personal and financial toll, Thomas and Petry both put a positive spin on their predicament. Petry, for example, said her electricity bill increased from a typical $150 per summer month to $740 because of the constant pumping—and she seemed almost happy. "It could have been worse. I was expecting $1,000," she said.
Asked about having to deal with the flood since late May, Thomas said with a tired voice but not a shred of sarcasm, "We have a lot of hope." He noted optimistically that the water level outside the dike had dropped, even though at the time it was less than an inch from peak. "We can't look a month down the road. We try to get through tomorrow."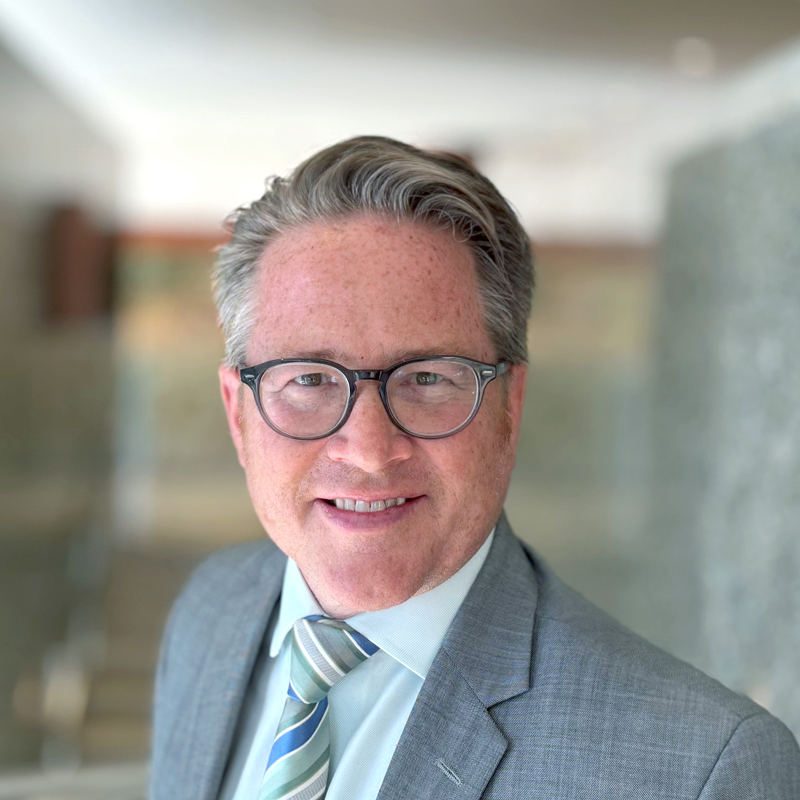 Ronald A. Wirtz
Editor, fedgazette
Ron Wirtz is a regional outreach director at the Federal Reserve Bank of Minneapolis. Ron's primary responsibilities involve tracking current business conditions, with a focus on employment and wages, along with sector-tracking in construction, real estate, consumer spending and tourism. In this role, Ron networks with local businesses in a six-state region, both in person and via various communication channels, and gathers other traditional and nontraditional sources of information to assess current business activity. Ron also gives customized speeches on regional economic activity, and handles advance planning for regular outreach trips to Ninth District communities by Bank President Neel Kashkari. Prior to this role, Ron was the long-time editor of the fedgazette, the Bank's regional business and economics publication, where he conducted research on such topics as employment trends, health care pricing and consolidation, housing, entrepreneurship, public pensions, income mobility, the Bakken oil boom and other topics.