Booming, and well positioned, but still risk averse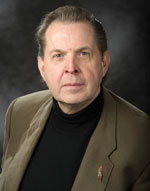 Bruce Gjovig
Much has been written about the strength of North Dakota's economy of the past couple of years, and the fedgazette was interested in its ripple effects on entrepreneurship. Bruce Gjovig is founder, director and entrepreneur coach with the University of North Dakota Center for Innovation and Business Development. Since its inception in 1984, the Center for Innovation has assisted over 300 business or product introductions and has received national attention for its manufacturing startup programs and its success in technology commercialization, especially in rural areas.
fedgazette: North Dakota's strong economy is an anomaly these days. How has that translated in terms of the state's entrepreneurial environment?
Gjovig: The entrepreneurial environment in North Dakota is pretty good, but not excellent. By most national indexes, conservative and liberal, our business climate ranks well, but not at the top. Overall, I do not detect much change in the rate of entrepreneurship. It's constant, except in the western North Dakota oil patch, where opportunities abound in many sectors because of rapid growth in the oil industry with its high wages, healthy lease and royalty payments, and high investments from many companies. At least five companies have invested more than $1 billion each in 2010 and plan to again in 2011. There are not a lot of billion-dollar investments in North Dakota's history.
There would be even more entrepreneurial activity in the western part of the state if there were more housing, more people for job openings and more entrepreneurial leadership available. Lots of opportunities are slow to be captured. Many business leaders in eastern North Dakota would like to capitalize on the western opportunities. The UND Center for Innovation and the Grand Forks Chamber led a delegation of 32 business owners to western North Dakota last summer just to scout out opportunities. Many of the business owners found a business opportunity to pursue on that one two-day trip. After decades of looking east—into Minnesota—for more business opportunity, we want our business owners now to look west to the Williston Basin.
In the big picture, too, the state's entrepreneurial environment has slowly evolved. There's been a conscious effort to leverage the resources of the existing production agriculture into food processing and value-added production, and also to invest in advanced manufacturing and high-tech industries like aerospace, unmanned aircraft systems and biotech. We're also capitalizing on the state's resources in energy—coal, gas, oil, wind and biofuels—and helping small companies go global. In 2010, state international trade was up 15 percent.
fedgazette: Has the nationwide recession changed the appetite for risk among entrepreneurs in North Dakota, or has the strong economy there emboldened them?
Gjovig: The recession and sluggish recovery have not changed entrepreneurs' appetite for opportunity, but they have changed the risk tolerance and the ability to access debt and equity capital. I have noticed more bootstrapping to get a business launched in the eastern two-thirds of the state—using personal resources like savings, credit cards and family—for startup funding and finding ways to slowly grow the new business and not risk too much capital.
Access to entrepreneurial capital is still a struggle for many. Larger, well-established companies are doing fine, but I hear even long-time business owners complain that credit is harder to come by for growth. Many small-business owners have gone two or three decades without having trouble accessing capital—until now.
InnovateND is a statewide entrepreneurial program that has had strong participation for five years, with over 760 participants to date. The program's growth, however, is coming from middle-aged entrepreneurs and state natives who want to move back to North Dakota to be close to family, safety, good schools and short commutes. I had expected more growth from young entrepreneurs than we experienced, but they have at least remained constant in the program. We hear more young people say they have a stronger interest in staying in North Dakota. For many, the major cities have lost their allure as real estate prices and job opportunities stalled or plummeted.
In the last two years, I am seeing more entrepreneurs from the Twin Cities come to North Dakota to seek angel investing, as they say that angel investing is more robust in North Dakota, given its nine angel funds. These entrepreneurs are also interested in North Dakota because talent is abundant and excellent, operating costs are less and government is more business friendly. Several have located to Fargo, Grand Forks and Wahpeton in the last two years and were funded by North Dakota angels. At least one attorney in Minneapolis-St. Paul who is from North Dakota has a constant pipeline of entrepreneurs looking at opportunity in North Dakota.
fedgazette: There is a lot of attention paid today to entrepreneurial "friendliness," which you allude to, including various indexes and policy efforts to improve entrepreneurship in a region or state. How useful are these efforts?
Gjovig: Most of these indexes that rank entrepreneur and business climates are skewed to serve political interests, and both sides are disconnected from what entrepreneurs and business owners care about and really matters. The political right wants to make it too much about tax savings, and the political left wants to make it about government spending—thus, both sides are mostly about political agendas, not economics and entrepreneurship.
When talking to entrepreneurs, they care most about market and economic opportunity, a fast and easy route to start a venture, to capture opportunity, access to capital and good talent, lower operating costs and less regulation. The early investment needs to be about securing customers and cash flow—capturing the opportunity—and avoiding loss of time, money and talent. That's harder to measure and rank than it is to rank taxes and government spending.
fedgazette: Is North Dakota's entrepreneurial culture positioned and cultivated well enough to keep the state economy performing above most other states?
Gjovig: North Dakota's entrepreneurial culture is good, but there is room for growth and a stronger, more robust culture. In general, there is a lower risk tolerance in North Dakota, which puts the brakes on company formation. Failure is perceived as fatal in our state's culture, not a learning opportunity. Failure is the scarlet "F" on the forehead. Thus, there is naturally more cautiousness and the need for more certainty before people do a startup. That is especially true in western North Dakota, where there is dry-land ranching and farming. Farmers and business people prepare for crop losses and poor commodity prices, and a dollar saved is a dollar earned.
The wildcat oil culture is a direct contrast to the ranch culture. But as farmers and ranchers have lease and royalty payments, they will likely become more investment minded, not savings minded. That culture will change the small towns of the west, and they will become more opportunity focused, especially if they are willing to invest in each other and their communities and not pile up the savings to be invested in public markets that have little impact on or investment in North Dakota.
There is more of an investment mindset in the Red River Valley, and more tolerance for failure, but still not good tolerance for risk and failure. There is a youth culture from the universities in Grand Forks and Fargo, which helps with the entrepreneurial culture for all ages. UND and NDSU have successful tech parks, tech incubators and entrepreneurial programs as well as active angel funds. The entrepreneurial ecosystem is growing steadily.
In rural areas, we have had a history of necessity-based entrepreneurship, where farmers and ranchers had to create new ventures to have second incomes. Many have been very creative in specialty foods, agri-tourism, specialty crops, farm inventions and so on. There was a considerable number of farmer co-ops and LLP startup activity in the 1980s and 1990s, where farmers invested together to create value-added products. That was a lower-risk, lower-capital method to start and grow rural ventures. Many of those companies failed because of lack of entrepreneurial leadership. It was either corporate leadership or amateurs. That activity has waned in favor of individual ag entrepreneurs in rural areas.
Our tolerance for risk must increase so that more of our entrepreneur-minded people will give startups a try. The fear of failure is a limiting factor. It's so great because the survivors of the Great Depression were the most conservative and cautious. The entrepreneurial class that built the state from the 1870s to the 1920s were driven out during the Great Depression and left for Minneapolis-St. Paul, Denver, Seattle, Los Angeles and other major cities. In Minneapolis-St. Paul, think of entrepreneurs like Fred Nash of Nash Finch, Daniel Bull of Cream of Wheat, C. H. Robinson, Shelly Schjeldahl, Bert Gamble of Gamble Skogmo. Many became world-class entrepreneurs, and the cautious folks remained in business back home.
fedgazette: What industries or sectors offer major entrepreneurial opportunities for North Dakota?
Gjovig: We need to accelerate the rate of entrepreneurship to capture the opportunities that the state has in energy, agriculture, biotech, aerospace, manufacturing, exports and technology.
The fundamentals of the energy and farm sectors seem to have changed with the growth of markets in China, India, Brazil, South Korea and so on. Rather than just a commodity market, it appears that both energy and food are now resource plays, and production will not keep up with demand in the next few years. The Bakken is not a commodities play, but a resource play now. The companies will keep drilling for oil as long as it is above $50-60 a barrel. But our energy opportunity is not all about oil. North Dakota is poised to be a model in the development of diverse energy resources from coal, oil, gas, wind, geothermal, biofuels and biomass. North Dakota will be a major energy exporter state for decades to come.
In agriculture, North Dakota is the top producer of 16 farm commodities that provide food and materials to support the biofuel and biomass industries. We are seeing more specialty foods for niche markets, and these specialty products present our state with an opportunity to generate growth from higher-price, higher-impact sectors such as agricultural biotech and "functional" foods.
Food production has traditionally been a strong point in North Dakota's economic, cultural and political foundations, but most of the profit went to the middlemen in Minneapolis-St. Paul and Chicago, not to North Dakotans. That is beginning to change. North Dakota has an international reputation in quality food, and identity-preserved food will allow North Dakota farmers to realize the market price they deserve.
fedgazette: Thank you.
—Ronald A. Wirtz
---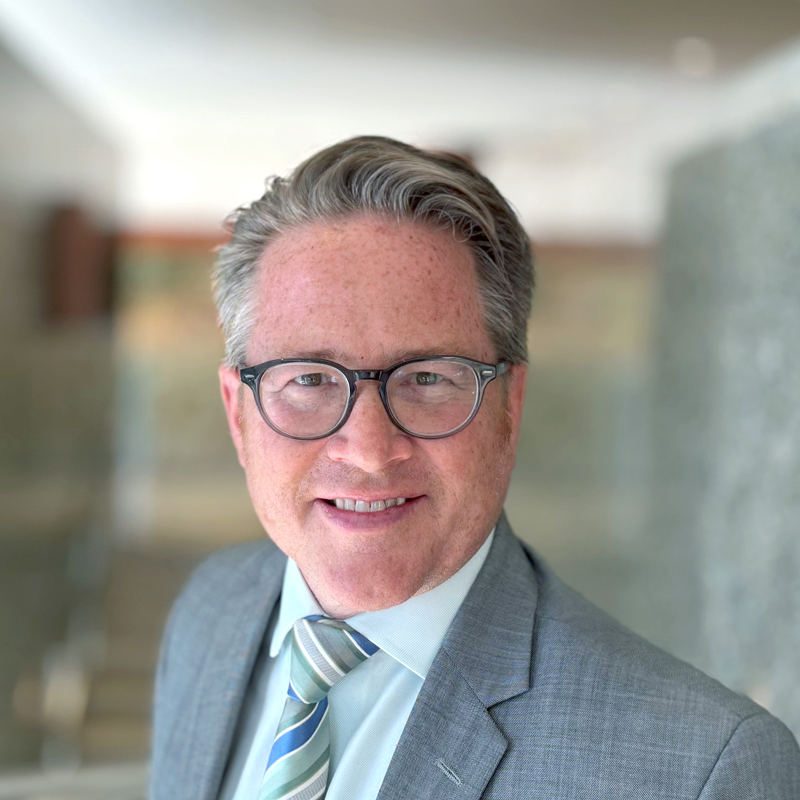 Request as a speaker
Ron Wirtz
Editor, fedgazette
Ron Wirtz is a Minneapolis Fed regional outreach director. Ron tracks current business conditions, with a focus on employment and wages, construction, real estate, consumer spending, and tourism. In this role, he networks with businesses in the Bank's six-state region and gives frequent speeches on economic conditions. Follow him on Twitter @RonWirtz.