District air service: Flyin' high and dry
In mid-July, travelers in small cities across the district got the unfortunate news that they would be losing air service when Delta Air Lines announced it was dropping service to 24 small regional airports nationwide, 14 of which are in the district, and several others immediately nearby (see map, at end).
Delta cited a few reasons for the cutbacks, the primary one being low usage rates during a period of higher fuel costs. Average occupancy rates on regularly scheduled flights along most of the cut routes range from 60 percent to as low as 12 percent for Thief River Falls, Minn.
But there is another culprit—the uncertain future of the federal Essential Air Service program. Readers of the fedgazette might be familiar with EAS, which subsidizes airlines on flights between (often very) small isolated markets and major hubs. The program is still in effect but expires in 2013, and its renewal in the current atmosphere of budget tightening seems unlikely.
Delta is subsidized for operations in nine of the 14 district airports it is leaving. Those routes were formerly served by Northwest Airlines before its merger with Delta and date back to the era prior to airline deregulation in 1978. But in recent years, flights to and from subsidized locations were operated by subcontractor Mesaba.
Passengers who have already booked flights in and out of those cities don't need to worry just yet. The EAS program requires Delta to continue operations for at least 90 days, or until another carrier jumps in to take advantage of the subsidy.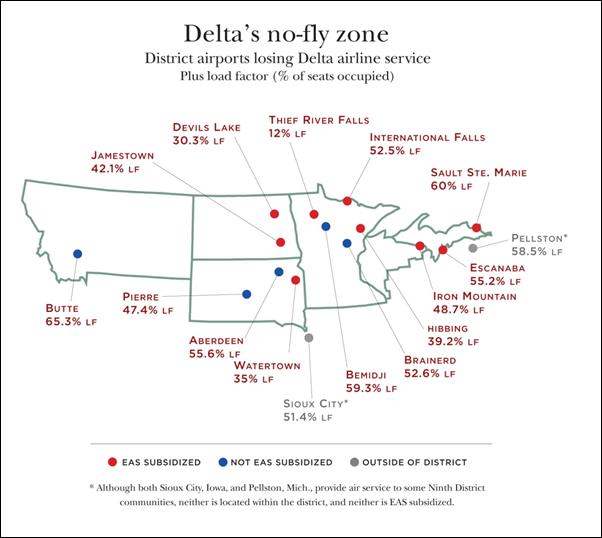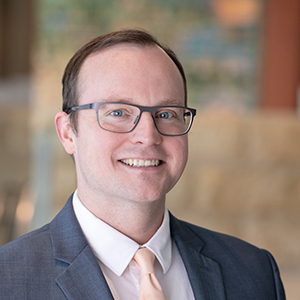 Request as a speaker
Joe Mahon
Director, Regional Outreach
Joe Mahon is a Minneapolis Fed regional outreach director. Joe's primary responsibilities involve tracking several sectors of the Ninth District economy, including agriculture, manufacturing, energy, and mining.