Flood affects business, banking in the Ninth District
Many communities in the Ninth District were hard hit by flooding this past year (see past reports in the fedgazette). But banks in district states report that, in general, the impact on local economies will be modest overall, according to a fall survey by the fedgazette.
A total of 86 banks responded to the (nonscientific) survey, including 52 from the Dakotas and Montana, which saw the worst flooding. In terms of their local economies, bankers reported that agriculture and retail sectors in general have been hit the hardest. For example, 15 of 25 Montana bankers reported adverse flood impacts on agriculture, and 44 percent of North Dakota bankers said retail has been negatively affected, along with about one-third of bankers in North and South Dakota regarding the transportation sector. Construction saw a mixed response, with roughly equal (and small) numbers of bankers stating there were negative and positive effects from flooding.
But those difficulties were not necessarily flowing through to bank business to the same degree. A large majority of respondents across district states said that loan repayments from existing clients have not been negatively affected across major portfolio areas (construction, agriculture, commercial and industrial, and commercial real estate; see Chart 1). Agriculture saw the highest reports of repayment problems (36 percent in Montana; 24 percent in North Dakota). Among the minority of banks reporting repayment issues with any loans (about one in three), many said they restructured loans or made other accommodations in loan terms.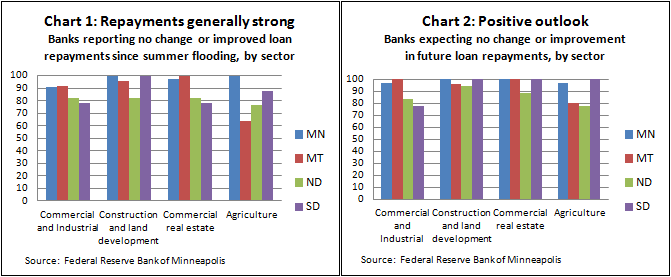 Maybe more importantly, bankers said they expected little change in future loan repayments (see Chart 2). Agricultural loans were again the area of biggest concern. In terms of loan demand, most banks reported no flood-related changes; in fact, slightly more banks saw an increase in loan demand related to the floods compared with those reporting a decrease.
The survey was conducted in cooperation with state banking associations, who passed the survey along to an estimated 750 members. While overall results appear modestly positive under the circumstances of widespread flooding this summer, results likely vary significantly among individual communities, given the different localized effects of flooding.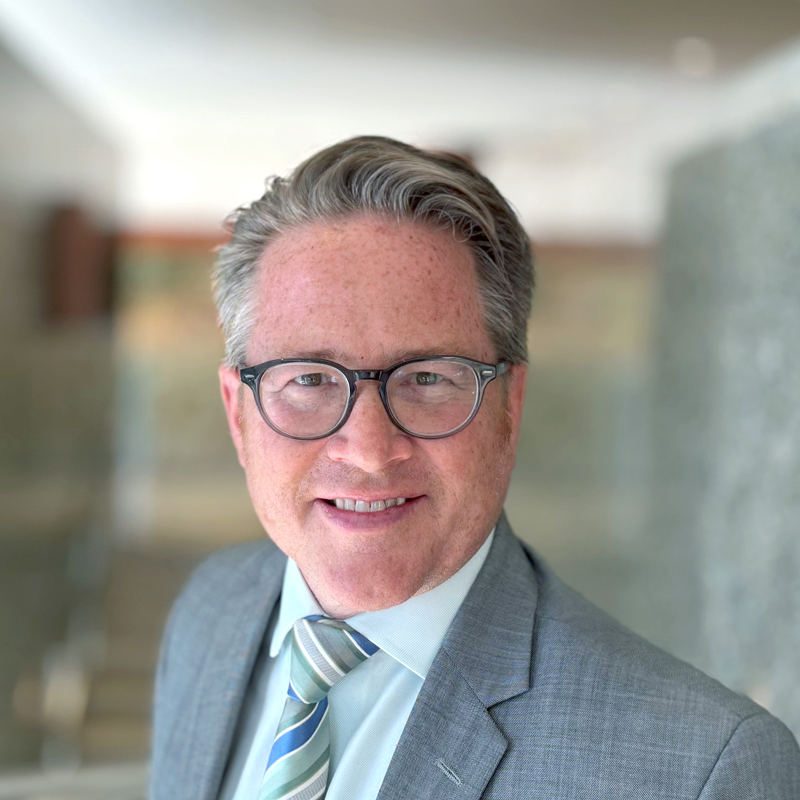 Request as a speaker
Ron Wirtz
Editor, fedgazette
Ron Wirtz is a Minneapolis Fed regional outreach director. Ron tracks current business conditions, with a focus on employment and wages, construction, real estate, consumer spending, and tourism. In this role, he networks with businesses in the Bank's six-state region and gives frequent speeches on economic conditions. Follow him on Twitter @RonWirtz.