Inside the mailbox: Proposed post office closures in the district
Many people in small communities, and even some in large-city neighborhoods, might be facing a longer trek to get stamps and to mail those Christmas packages.
Citing high costs and the rise of electronic mail and other delivery alternatives, the U.S. Postal Service faces a significant structural budget deficit. In turn, it is studying the budget ramifications of closing thousands of offices nationwide.
Most recently, in July the USPS released a list of 3,653 offices for possible closure; district states (including all of Wisconsin, and the Upper Peninsula of Michigan) were home to 393 locations on the list (see map). This comes on top of a 2009 proposal still being studied regarding the possible closure of 728 post offices, including 65 in district states plus the U.P. The results of this initial proposal are expected sometime this year or next.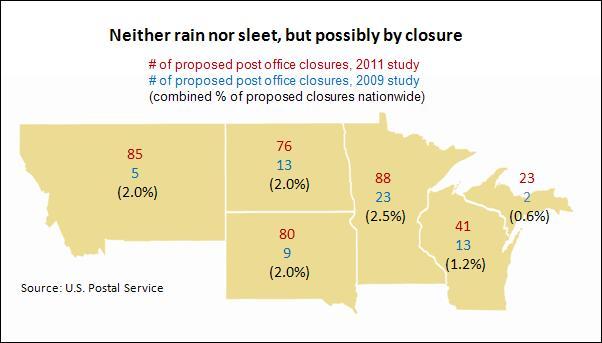 Combined, better than 10 percent of the proposed 4,400-odd closings are in district states, with Montana and the Dakotas seeing the biggest potential hits. Each state has about 90 post offices between the two lists. Minnesota is tops in the district with 111 offices, but the state is twice the size of these three states put together.
What those figures represent in terms of fairness and shared pain depends on the comparison. Between the two proposals, Montana and the Dakotas are facing post office location cutbacks of about 30 percent (see chart). But district states also have about 8 percent of the nation's 32,000 post offices, and just 4 percent of its population, which means on average each one serves about half as many people as the national average. That ratio is even worse in the more sparsely populated Dakotas and Montana (see chart).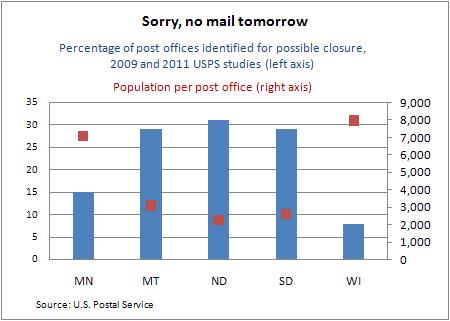 Wisconsin is the outlier in the group, with just 54 post offices identified for further study, or about half the number as Minnesota. The U.P. reportedly has 25 post offices on the list. On a population basis of about 300,000 in the U.P., that's roughly on par with Montana. But USPS data do not break out total post office figures between lower and upper Michigan.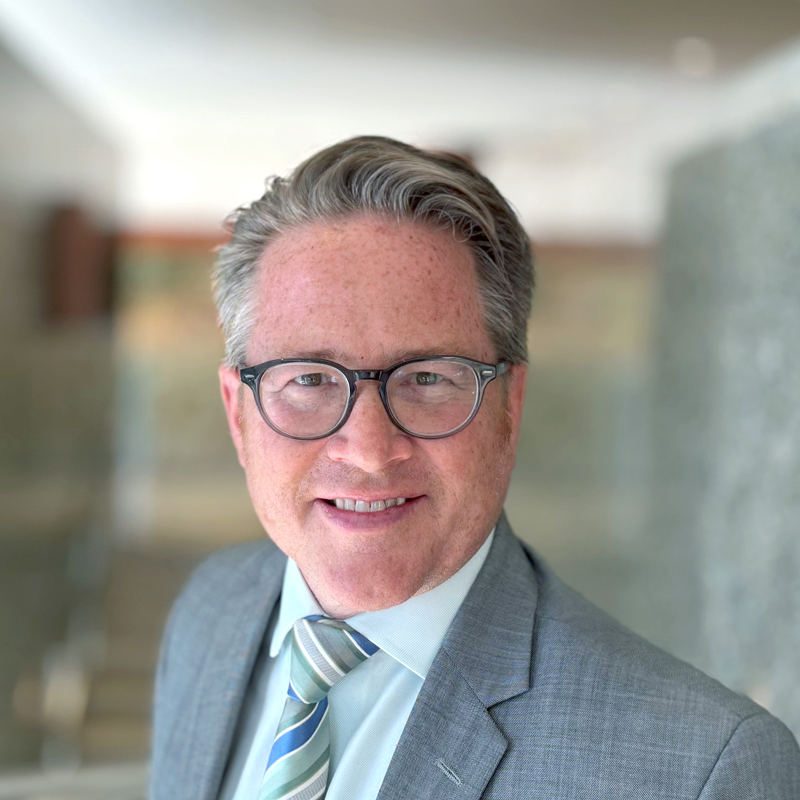 Request as a speaker
Ron Wirtz
Editor, fedgazette
Ron Wirtz is a Minneapolis Fed regional outreach director. Ron tracks current business conditions, with a focus on employment and wages, construction, real estate, consumer spending, and tourism. In this role, he networks with businesses in the Bank's six-state region and gives frequent speeches on economic conditions. Follow him on Twitter @RonWirtz.